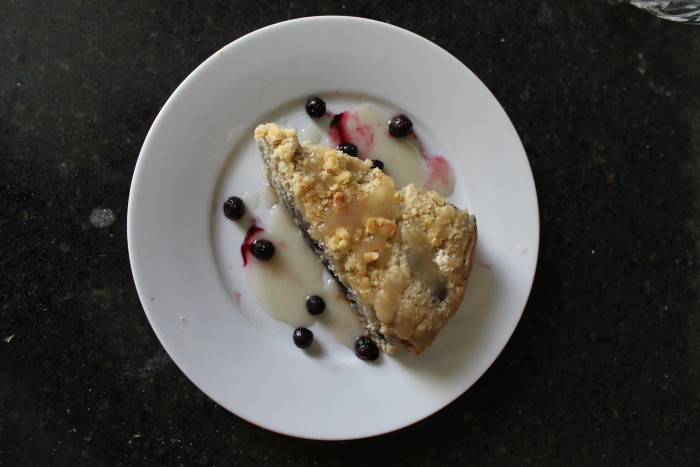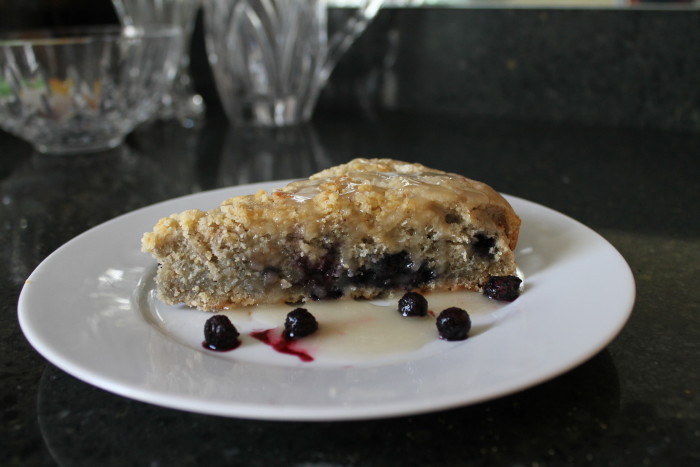 Infused with a touch of lemon, this light and fluffy cake contains mini blueberries bursting with sweetness. It is topped with a sweet and buttery crumble mixture and drizzled with lemon icing that melts into the freshly baked layers of blueberry cake.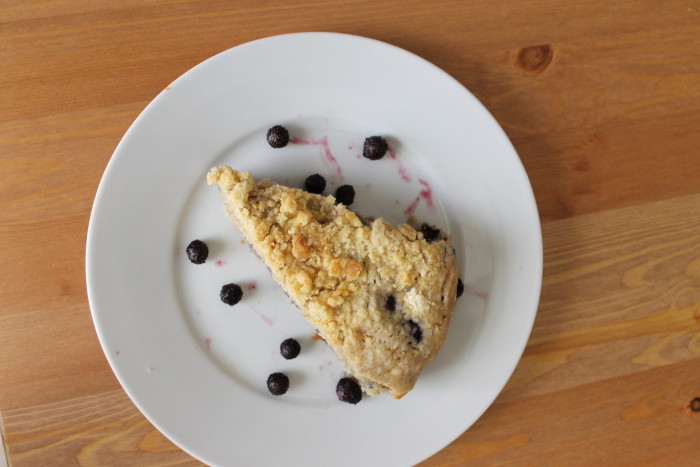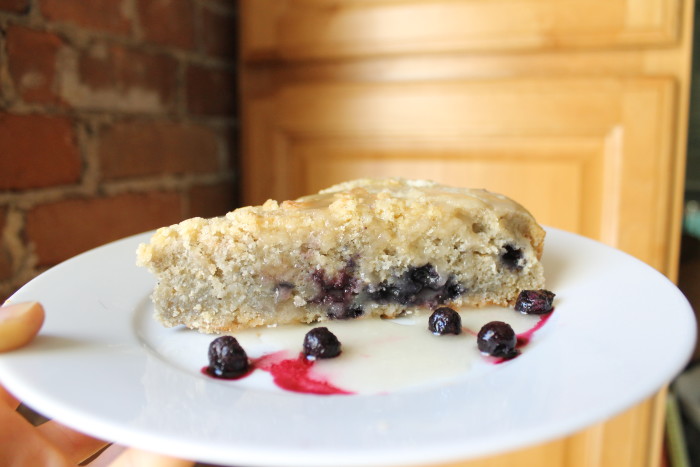 This rich and buttery cake also happens to be dairy-free, egg-free, and gluten-free, yet it tastes like the classic blueberry coffee cake.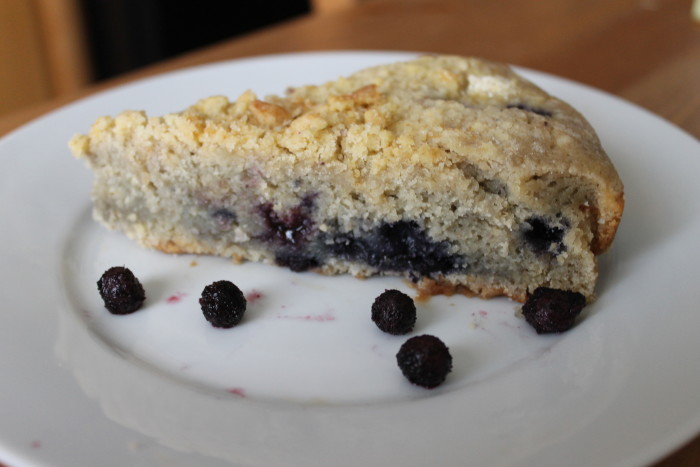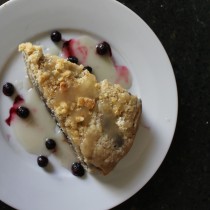 Blueberry Lemony Crumble Cake
2015-02-23 12:37:30
Dry
2 cups gluten free flour mix such as Bob's Red Mill
1/2 tsp. unrefined salt
1.5 tsp. baking powder
1 tbsp. flax seed meal
1 cup organic sugar
Wet
1/2 cup room temp coconut oil (or melted just enough to stir)
1 tbsp. lemon juice
1 tsp. lemon zest
1/2 cup coconut milk
1 tbsp. vanilla extract
2 cup fresh or frozen blueberries
Crumble Topping
1/4 cup gf flour
1/4 cup organic brown sugar
1/4 cup melted coconut oil
Glaze
1 cup powdered sugar
1 tbsp. lemon juice
4 tbsp. non-dairy milk
Instructions
First, prepare ingredients then whisk together in a medium-sized mixing bowl. Mix together wet ingredients (except blueberries) in a separate bowl. Add wet into dry slowly and mix until a batter consistency forms. Add in the blueberries until just combined. Assemble crumble mixture. Add batter to a square or circular baking pan lined with oiled parchment paper, top with crumble mixture, and bake at 350 degrees for about 45 minutes. Insert a fork and check to make sure it comes out clean without sticky batter on it. Allow to cool for 10 minutes then make lemon glaze and drizzle over the cake. Slice and enjoy!
Simple Sweets & Treats http://simplesweetsandtreats.com/