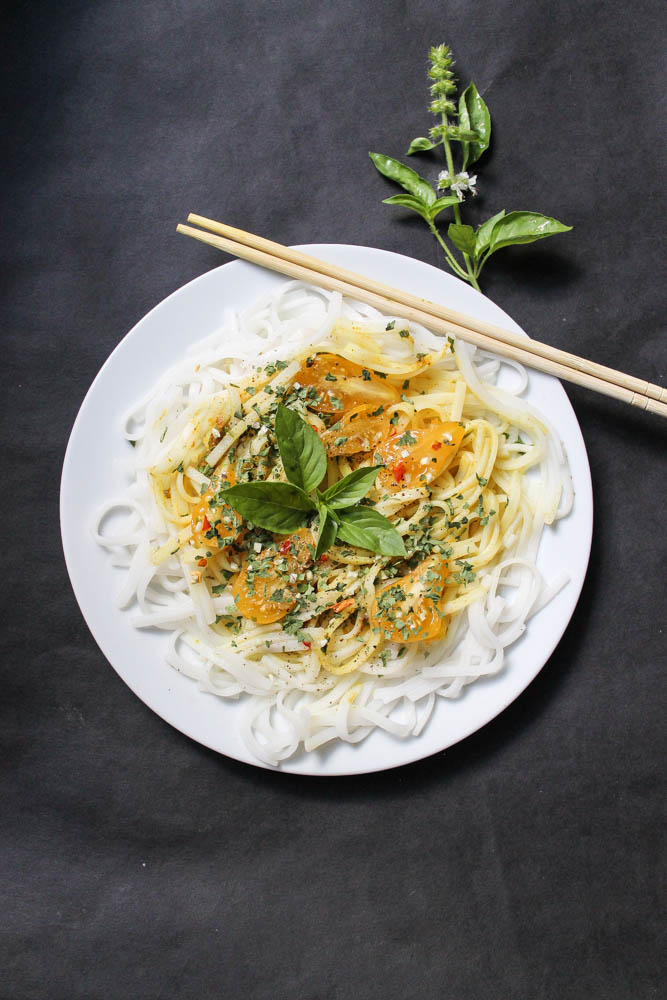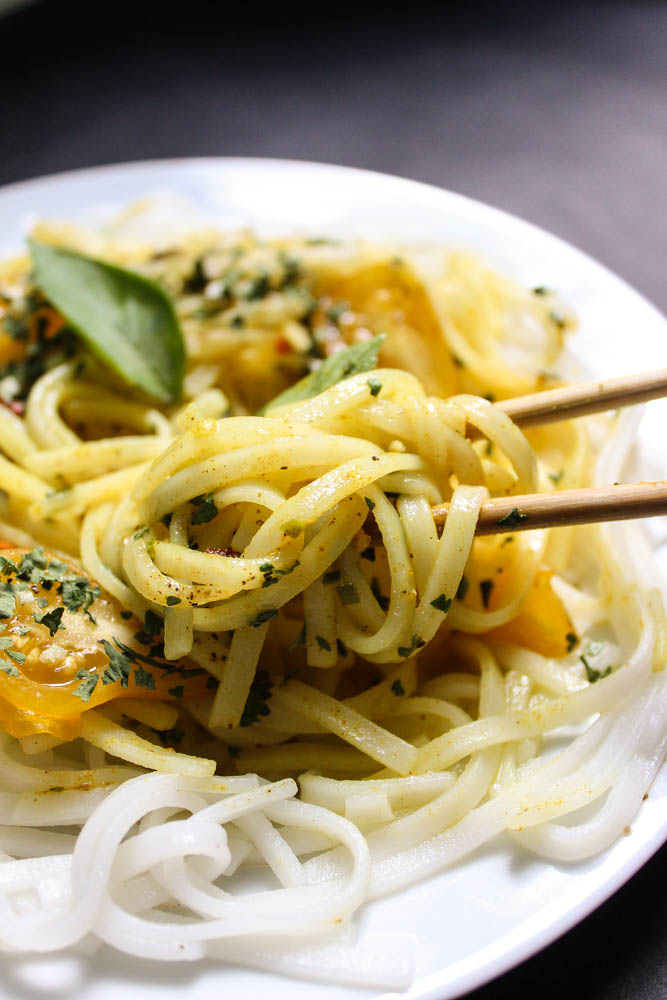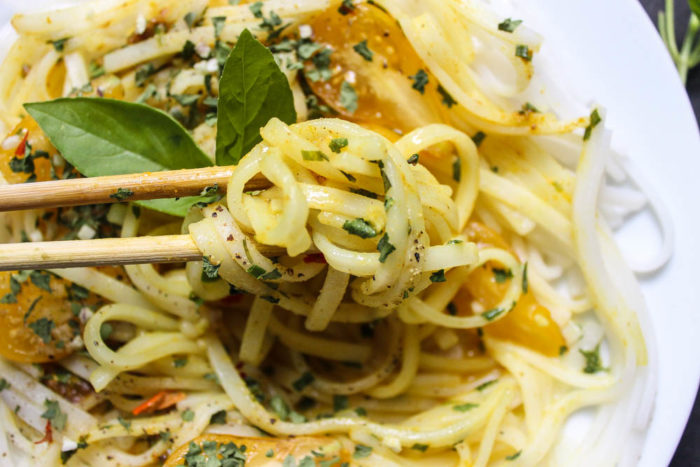 The vibrant flavors of Thai cooking create amazing dishes like these golden spiced Thai noodles, which are light yet surprisingly filling and satisfying. The flavors of lime juice, spicy peppers and curry taste amazing when balanced with the subtle sweet flavors of coconut milk and rice. The coconut milk also cools the spiciness to create a wonderful balance of spiciness and creaminess.
This recipe for Golden Spiced Thai Noodles incorporates wonderfully fragrant Thai spices into a simple noodle dish. Fragrant, hot, and subtly sweet, the creamy coconut sauce soaks into the soft Jasmine rice noodles. This tasty sauce combines aromatic spices with sweet coconut cream and spicy peppers. To accentuate these flavors, fresh lime juice is splashed into the sauce to bring out the flavors and to add some zest. Overall, these golden spiced Thai noodles are light and fresh yet comforting and nourishing–a healthy and delicious main dish or side.
It's also a simple recipe to make that contains just a few ingredients plus spices. Simply cook up some rice noodles (They cook so quickly!) while making the sauce. Creating the sauce involves heating up spices,ginger, and garlic, then cooling everything down with some coconut milk and fresh lime juice. Top with optional tomatoes and Thai basil for additional freshness and flavor.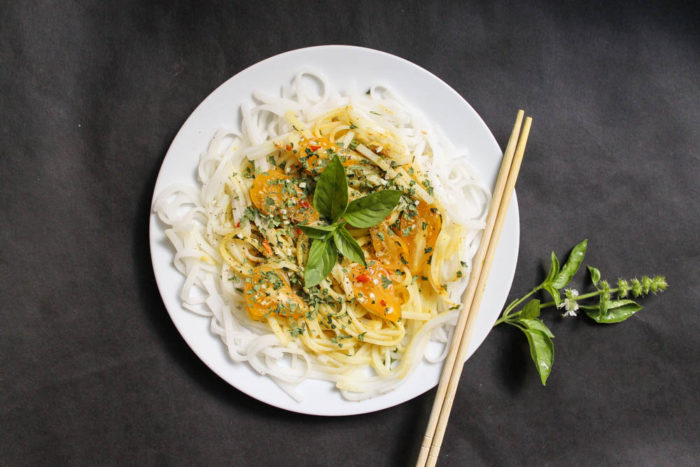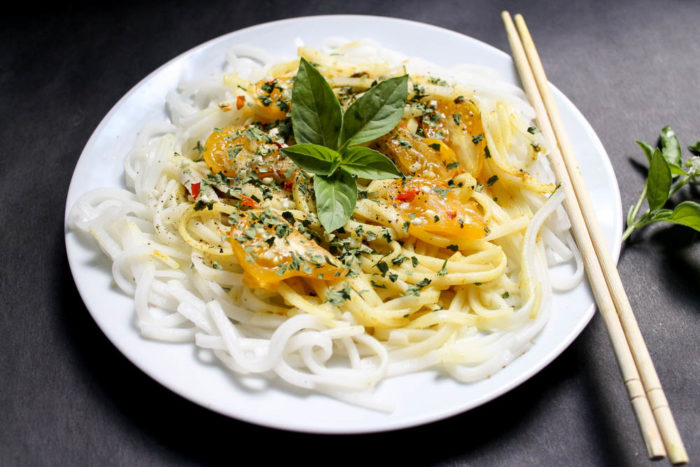 Golden Spiced Thai Noodles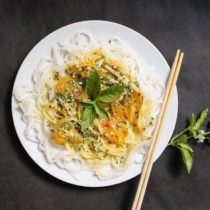 Golden Spiced Thai Noodles
2016-12-28 09:15:40
Ingredients
1 package or 8 oz. of rice noodles
1 tbsp. oil of choice
2 tbsp. vegetable broth
1 tbsp. minced ginger
1 tbsp. minced garlic
1/4 tsp. each of chili powder and cumin
1/2 tsp. favorite curry powder
1/4 tsp. paprika
A pinch of sea salt and black pepper
2 tbsp. brown sugar or coconut sugar
1/2 cup coconut cream
Optional fresh ingredients: Thai basil and chopped cherry tomatoes
Instructions
Add rice noodles to boiling water for around four minutes. Let sit then assemble the sauce ingredients. Add the oil, vegetable broth, minced ginger and garlic, and the spices to a skillet or low pan and sauté for a few minutes until the spices are fragrant and the garlic becomes golden. Add in the coconut cream, brown sugar, and salt & pepper, while mixing over low heat just until warm. Drain the rice noodles, then add them to the sauce and toss until the noodles are evenly coated. Enjoy!
Simple Sweets & Treats http://simplesweetsandtreats.com/