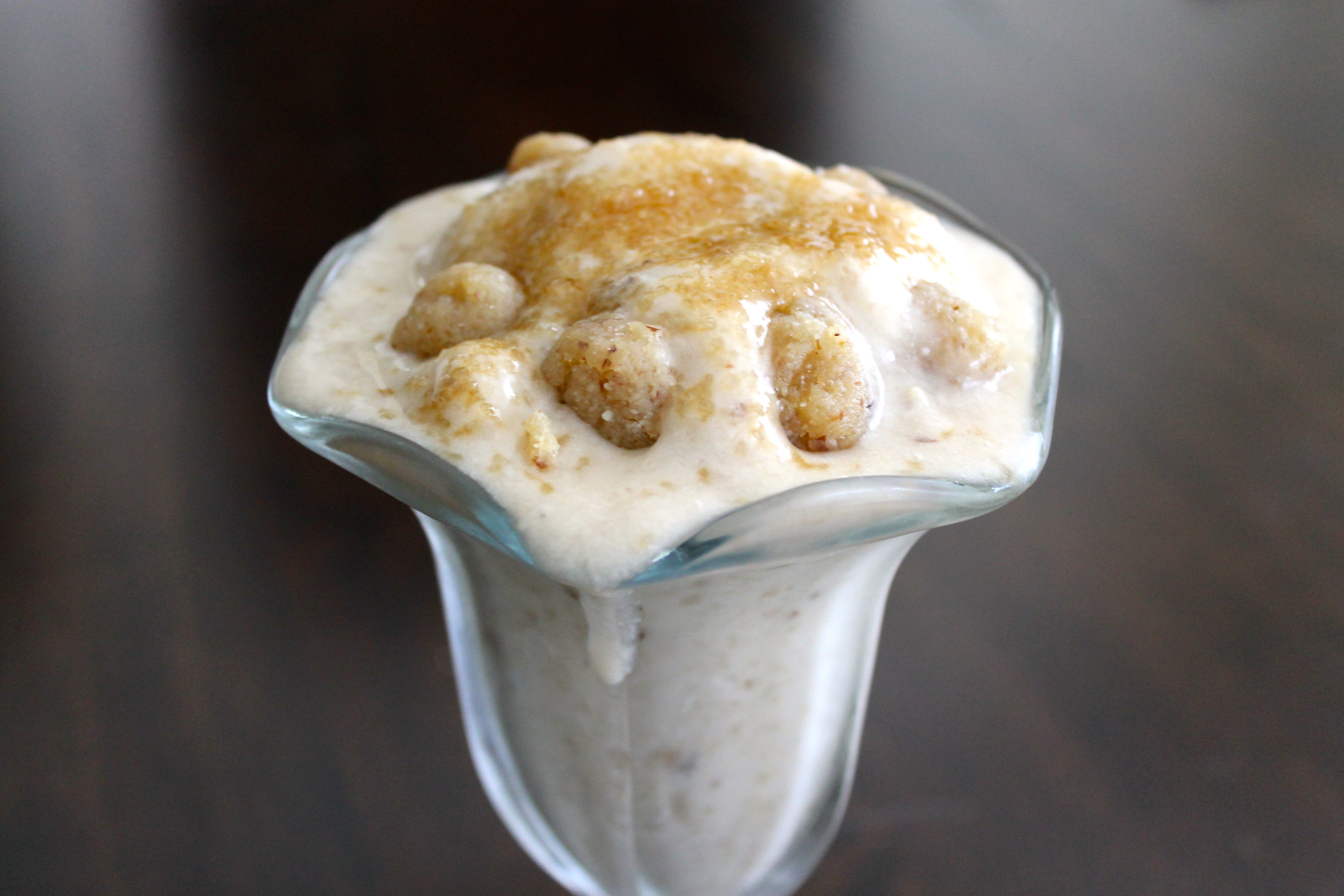 This recipe is pretty much a vanilla shake and a sugar cookie in one. Soft pieces of cookie dough with crunchy sugar crystals hide within layers of the creamy vanilla shake. It is like scooping into a rich blizzard, but it's actually good for you! It's gluten-free, dairy-free, refined sugar free; nevertheless, it will still satisfy a sweet craving.
Sugar Cookie Dough Shake
2014-03-23 14:16:55
Cookie dough Ingredients
1 cup almond meal (or almonds ground up in a food processor)
sprinkle of salt
6 tbs. organic crunchy sugar
3 tbs. coconut oil or earth balance
1/2 tsp vanilla
enough almond milk to turn mixture into a dough consistency
Shake Ingredients
2 very ripe bananas, frozen
1/2 cup coconut milk or almond milk
1 tsp. vanilla extract or vanilla bean
2 tbs. of maple syrup
8 cookie dough balls (plus more for the top)
Cookie Dough
Add first three ingredients to a bowl and mix thoroughly. Add wet ingredients to the mix and stir, making sure to use just enough almond milk to make the mix into a dough. Roll dough into balls and chill in the fridge or freezer for 20 minutes.
Vanilla Shake
Add the first five ingredients to a blender, and blend until all the ingredients are mixed together. Once blended to desired consistency, add the cookie dough balls and blend on low so that the cookie dough is slightly mixed, but doesn't disappear into the shake. Sprinkle crunchy sugar and extra cookie dough if desired.
Simple Sweets & Treats http://simplesweetsandtreats.com/