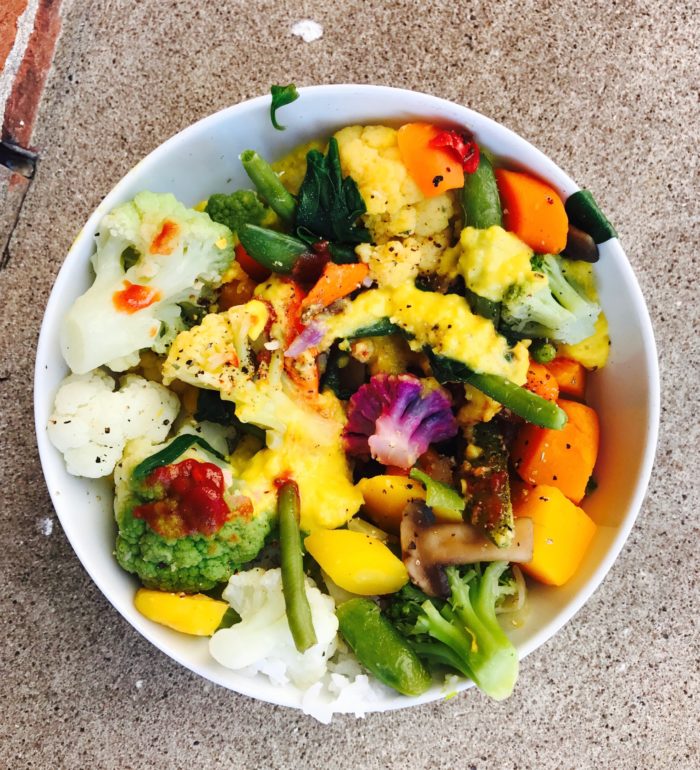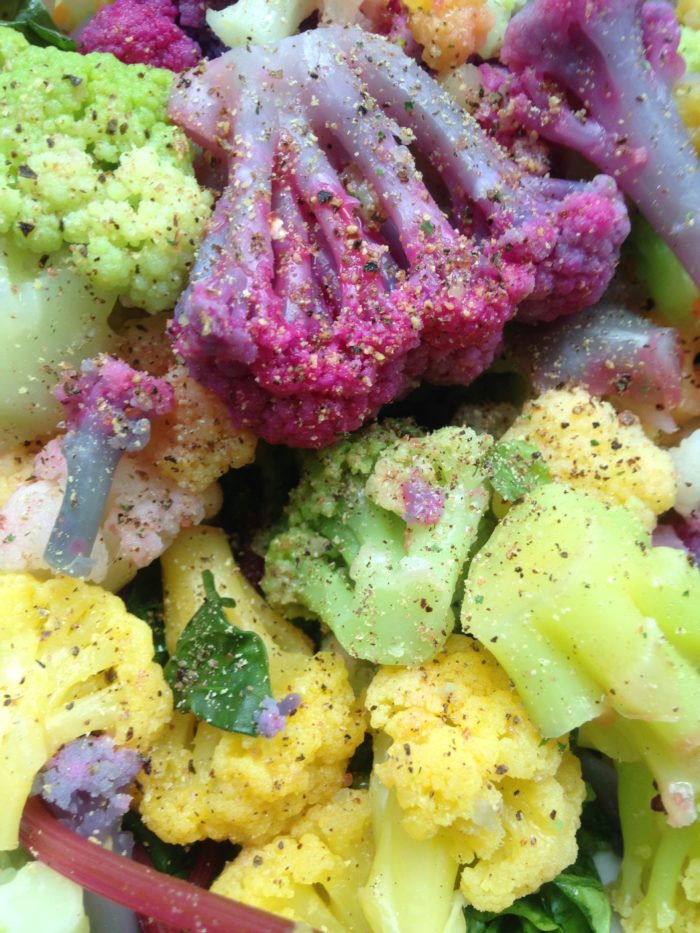 Veggie rice & creamed garlic sauce makes for an excellent, quick lunch or light dinner that is both nourishing and satisfying. Coated in a creamy sauce, fresh or frozen cauliflower and broccoli are steamed until tender along with additional steamed veggies such as carrots and green beans. The vegetables are tossed with fluffy and fragrant basmati rice since it absorbs the sauce really well and is easy to digest, but any rice variety would be delicious. On top of the rice and veggies is a creamy sauce of steamed corn, fresh garlic, and pink salt–incredibly simple yet the flavors and consistency are amazing. For an alternate version, you could also substitute peas for corn and/or add some optional herbs and spices to accentuate the flavors. Topped with a splash of lemon juice, the flavor combinations in the sauce, steamed vegetables, and fragrant rice are heightened by the lemon's acidity.
Besides tasting delicious, veggie rice & creamed garlic sauce is healthy yet nourishing and comforting. Thanks to cruciferous veggies, they offer anti-cancer nutrients such as a plethora of minerals, carotenoids, and folate as well as vitamins C, E, and K. Also, this high-fiber vegetable contains glucosinolates, the sulfur-rich compounds that have been studied for their cancer-fighting qualities (1).
While it may not look the most appetizing, this veggie rice & creamed garlic sauce is too good not to share. This super delicious bowl of tender veggies and rice pairs wonderfully with a creamy corn sauce (similar to this one) to create a simple meal that can be personalized to your liking. Considering the delicious, colorful tastes and health benefits of this meal idea, veggie rice with creamed garlic sauce is simple to assemble, yet vibrant and delicious.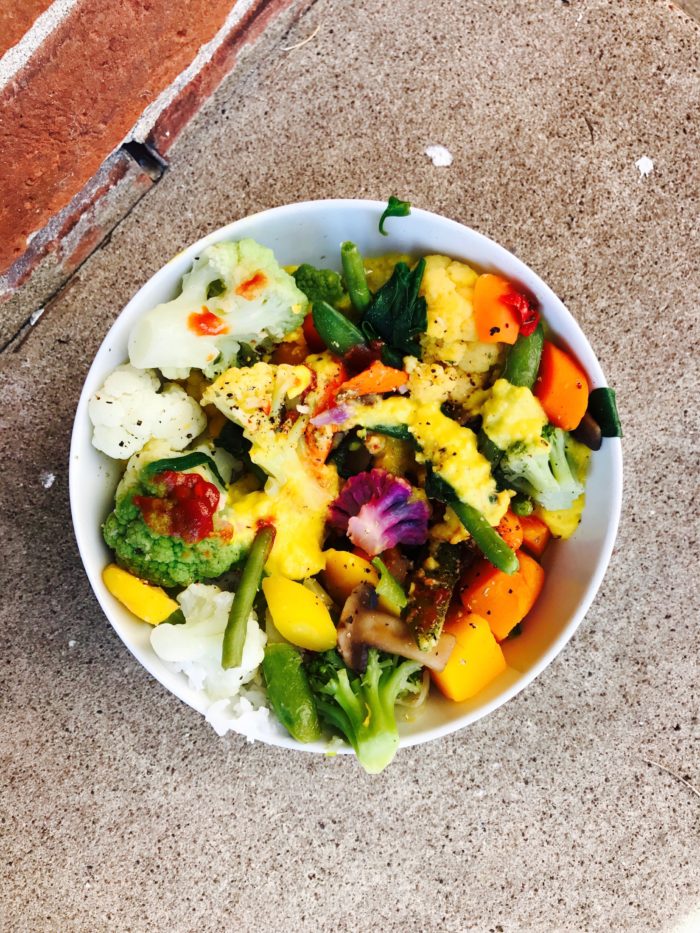 Veggie Rice with Creamed Garlic Sauce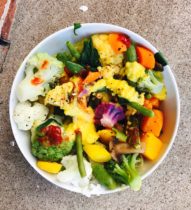 Veggie Rice with Creamed Garlic Sauce
2017-04-01 15:48:15
Rice
2 cups water
1 cup dry white basmati rice
Veggies
1 cup water
2 cups broccoli or cauliflower, steamed
1 cup mixed veggies of choice, steamed
Salt and pepper to taste
2 tbsp. lemon juice
Corn Sauce
2 cups frozen corn boiled
1/2 cup cooking water
2 cloves garlic, minced
1 tsp. ground turmeric
1 tsp. ground ginger
1/4 tsp. oregano
Pinch of salt and pepper
Instructions
Boil water in a medium sized saucepan, add rice and simmer on low for 10 minutes until water is absorbed. Cover and let sit for 10 minutes. In a separate pan, boil water and add frozen corn. add a mesh steamer or steaming basket containing the vegetables and steam over low heat for 10-15 minutes or until vegetables have reached desired tenderness. Once the rice and veggies are done cooking, combine them in bowl. Add corn and 1/2 cup of cooking water to a high speed bender or food processor and blend on high until smooth. Add in the garlic, turmeric, ginger, oregano, and S&P, then blend on low. Add sauce over rice and veggies and top with salt and pepper to taste along with 2 tbsp. of lemon juice.
Simple Sweets & Treats http://simplesweetsandtreats.com/
1. National Cancer Institute. 2012. Cruciferous vegetables and cancer prevention. National Cancer Institute.
https://www.cancer.gov/about-cancer/causes-prevention/risk/diet/cruciferous-vegetables-fact-sheet