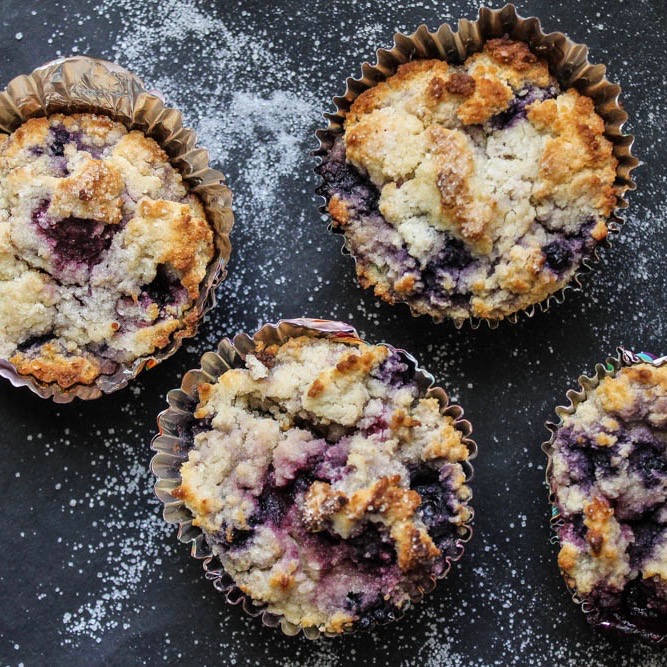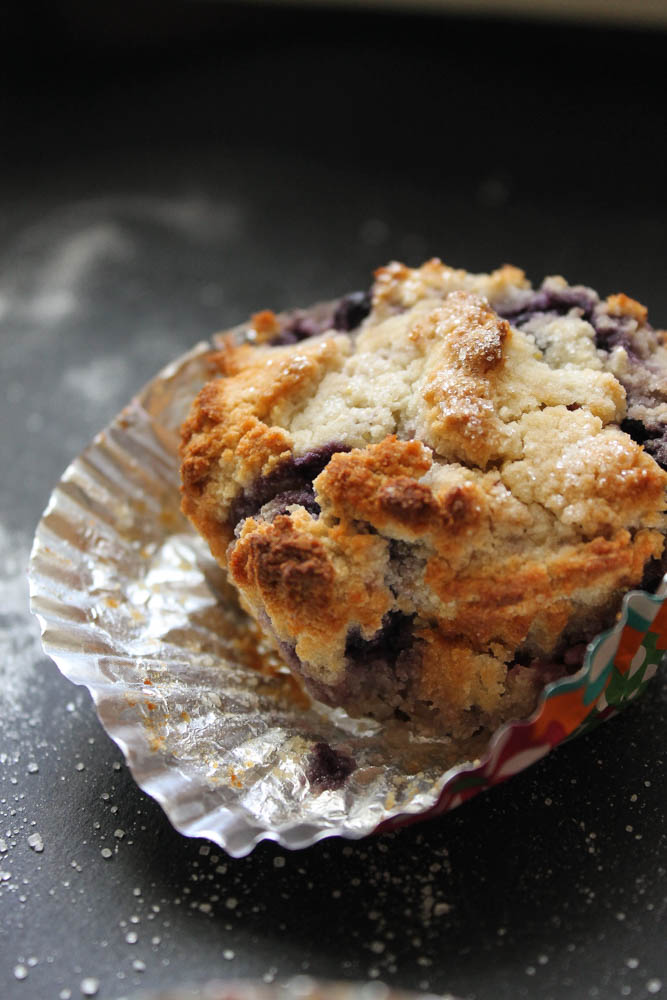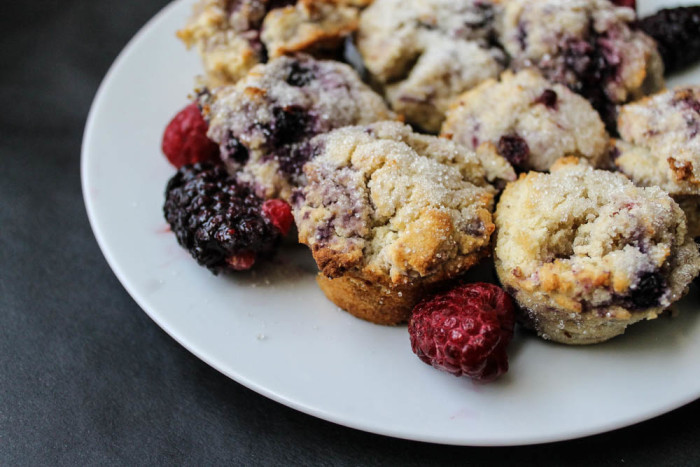 Blueberry muffins are wonderful. They are sweet, fluffy, and so decadent with fragrant bursts of tart berry flavor from the blueberries folded into a soft, buttery cake-like texture. These mixed berry muffins incorporate vibrant and sweet berries along with these flavors and textures.
While most muffins require loads of ingredients such as butter, milk, and eggs, these muffins are made with simple, nutritious ingredients that come together easily and are all tossed into one bowl–this makes for an easy baking method and cleanup. These mixed berry muffins are filled with healthy fats and nutrient-dense berries that create a sweet and buttery flavor. They are incredibly fluffy and moist with a subtle taste of vanilla and a crisp topping from the crunchy sugar crystals. This creates an amazing combination of a crisp top with a fluffy and moist center.
These mixed berry muffins are made with simple, plant-based ingredients. The use of coconut flour adds a rich fluffy texture to the muffin base. Almond flour can be used as a substitute to the coconut flour that also adds nutritious healthy fats and substance. The flavorful berries offer an antioxidant-packed, vitamin C rich nutritious element. Not only are these muffins tasty, but they are a balanced and nutritious snack!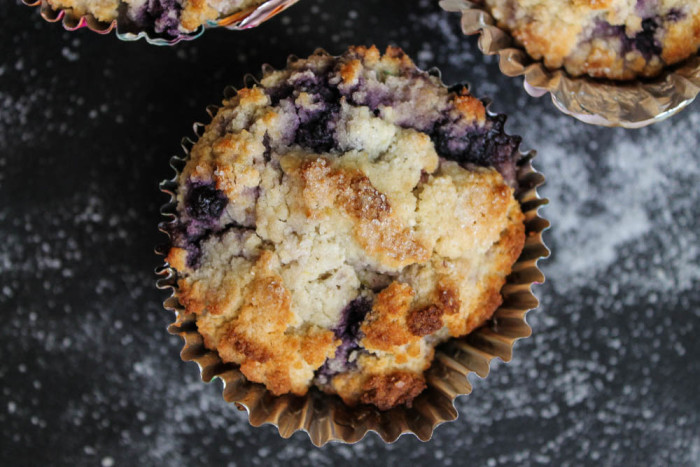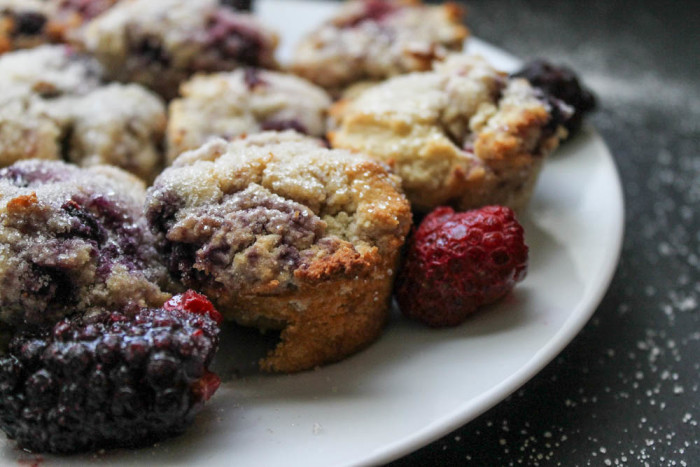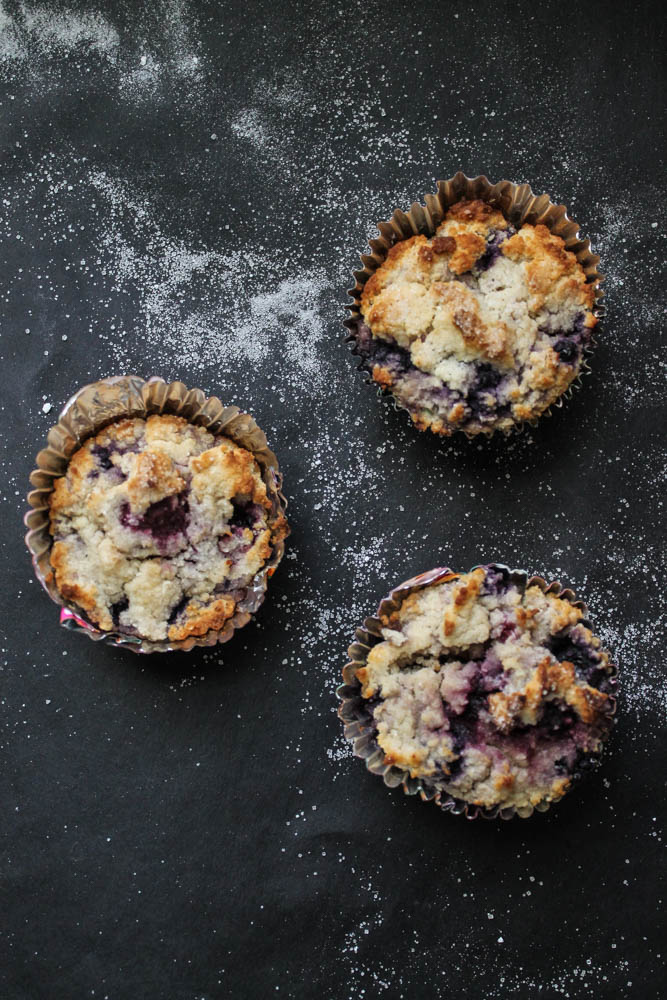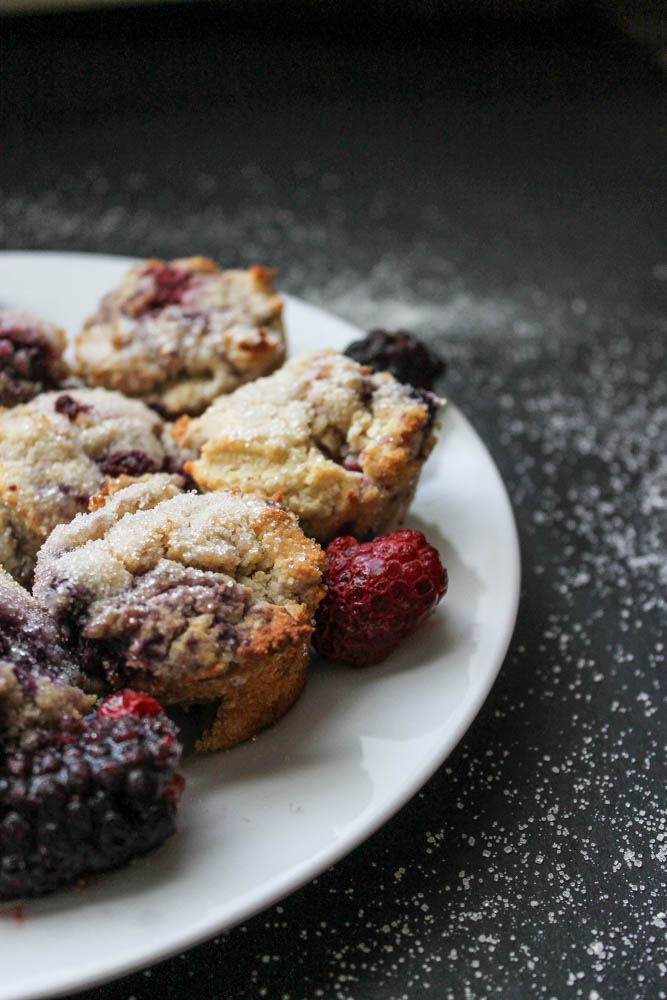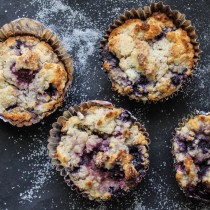 Blueberry Muffins
2016-03-06 19:44:15
Dry Ingredients
1 & 1/2 cups all-purpose gluten-free flour
1/2 cup coconut flour
1/4 tsp. salt
2 tsp. baking powder
Wet Ingredients
1/2 cup oil
1 cup unrefined sugar
2 tbsp. ground flaxseed + 6 tbsp. water
4 tbsp. applesauce
1 tbsp. vanilla extract
1/2 cup almond milk
1/2 cup water
Add In
2 cups frozen berries
Additional unrefined sugar for topping
Instructions
Preheat oven to 375 degrees and prepare a muffin pan. Add ground flax and water to a cup, mix completely and set aside for 10 minutes. Assemble the wet ingredients into a medium-sized mixing bowl and mix, incorporating all the ingredients. Add cup of flax and water to the ingredients and mix until it is combined into the other ingredients. Add the dry ingredients on top of the wet, and mix these together until a batter if formed. Add frozen berries to the batter and mix until just combined, not thoroughly. Add batter to a muffin pan, filling the cups slightly above the line of the pan. Top with additional sugar crystals and bake for about 30 minutes.
Simple Sweets & Treats http://simplesweetsandtreats.com/