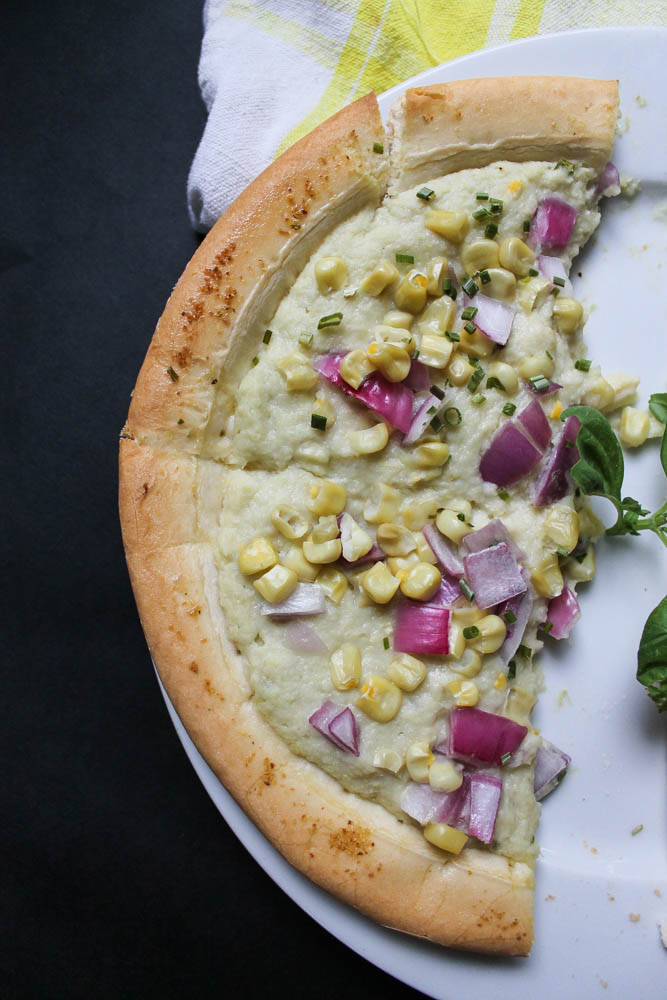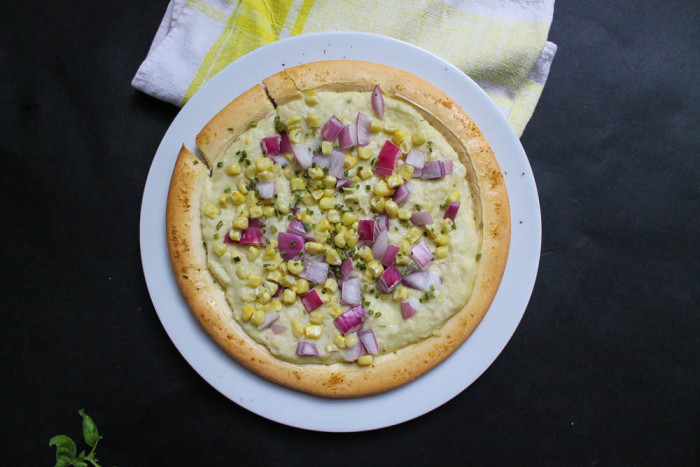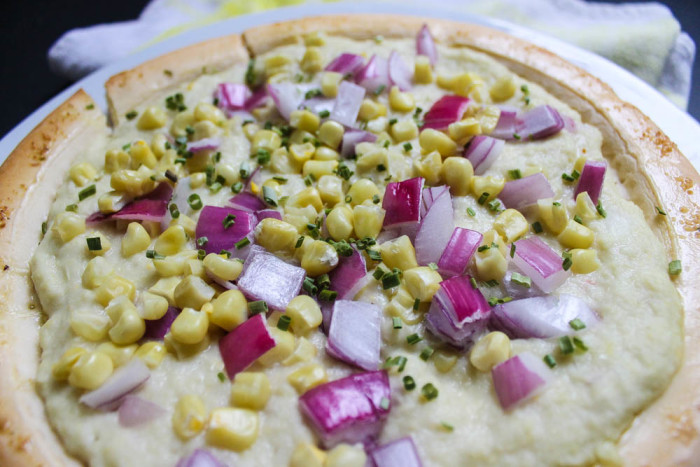 This white Alfredo pizza is soft and crispy with a layer of savory garlic Alfredo sauce that is a delicious complement to the juicy bites of corn and sliced onions. The flavorful sauce is so creamy and satisfying that it completely makes up for any lack of cheese or meat. You can use a pre-made regular or GF crust for a quick and simple pizza recipe, but homemade crust is always delicious too. While there are endless topping options for pizza, white alfredo pizza is a refreshing twist on the traditional pizza with red sauce.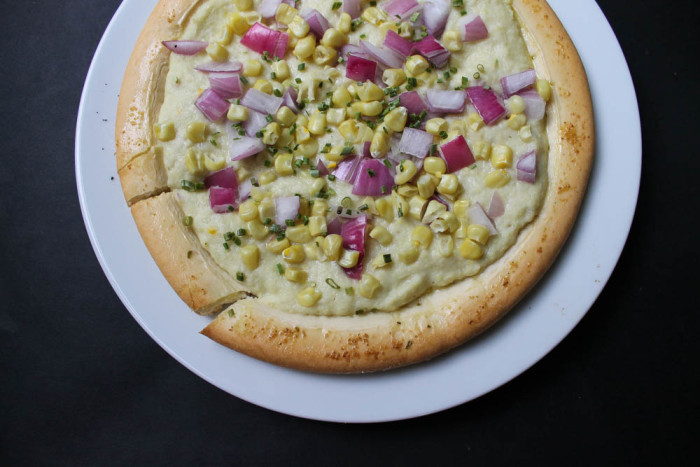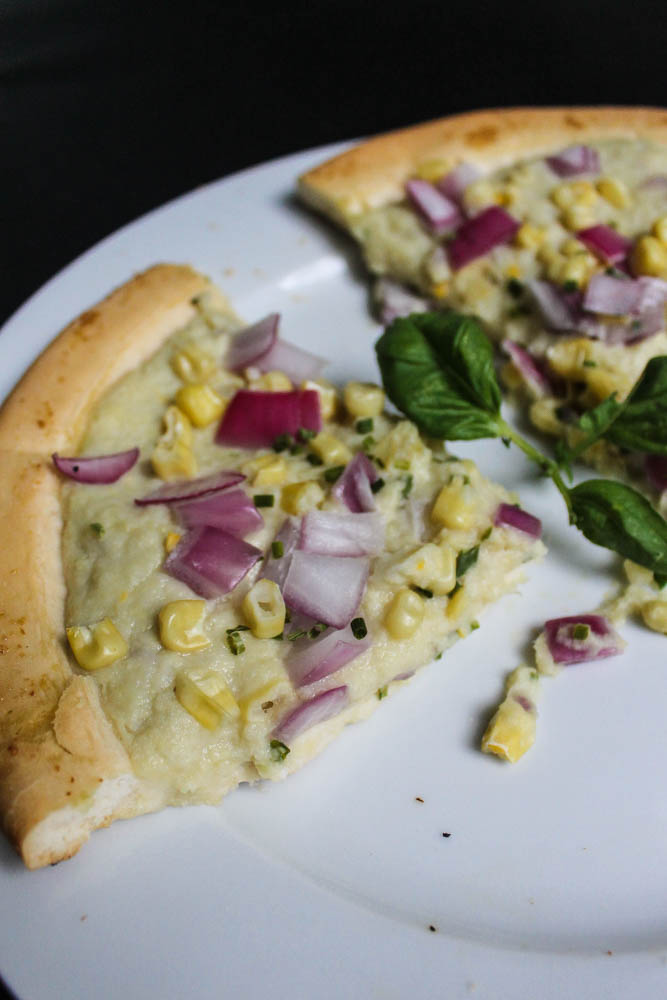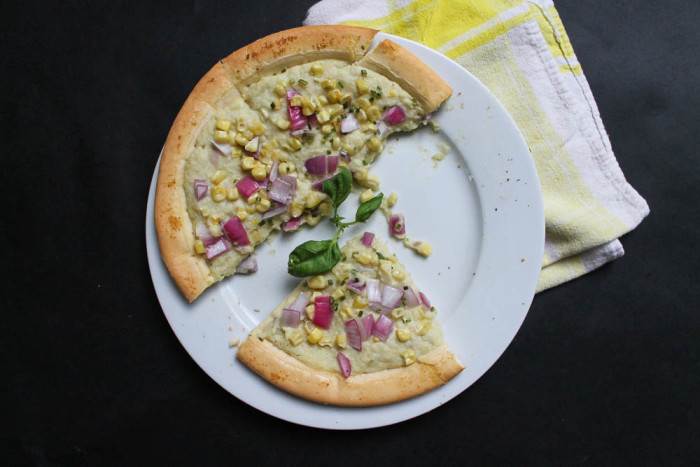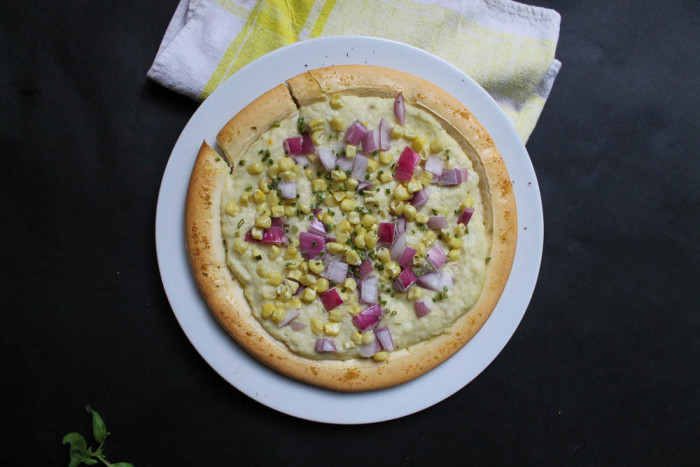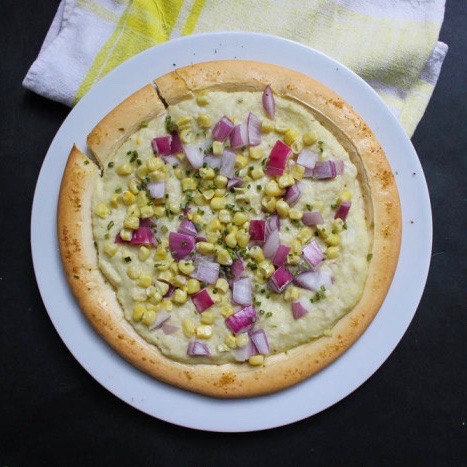 White Alfredo Pizza
2016-01-02 08:40:58
White Sauce
4 cups frozen or fresh white corn
1/2 cup leftover cooking water
1/4 tsp. unrefined salt
3 cloves minced garlic
1 tbsp. butter or oil of choice
1 tbsp. lime or lemon juice
Prepared pizza crust*
Toppings: 1/4 tsp. basil and parsley, 1/2 cup corn, 5 basil leaves, 1/4 cup diced red onion, S & P, and optional sliced artichoke hearts
Instructions
Start by making your pizza crust or baking the prepared crust for 9 minutes. Next, steam or boil corn, then add cooked corn to a blender or food processor with 1/2 cup of cooking water and salt. Blend on low and increase to high until mixture is very smooth. Add the rest of the ingredients and pulse or blend until the ingredients are mixed but not over-blended.
Spread the sauce onto the crust and add the toppings. Bake the pizza for an additional 5 minutes or until the pizza is crispy on the edges and the toppings are warmed. Enjoy!
Notes
*pizza crust cooking times will vary, but cooking it for about 3/4 through the cooking time before adding toppings will help the crust become cook without over-cooking the toppings.
Simple Sweets & Treats http://simplesweetsandtreats.com/