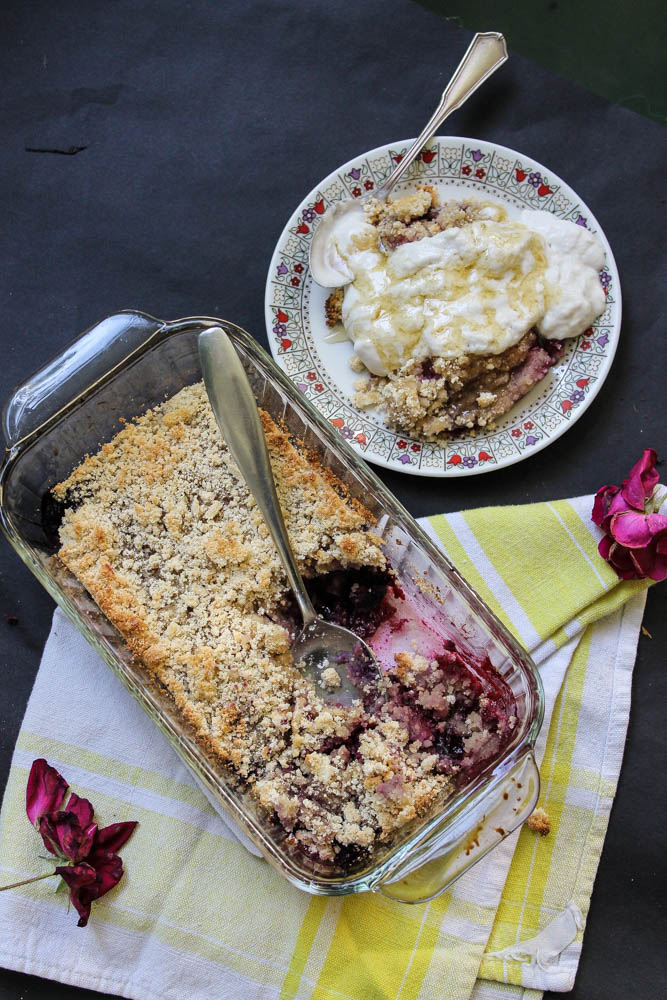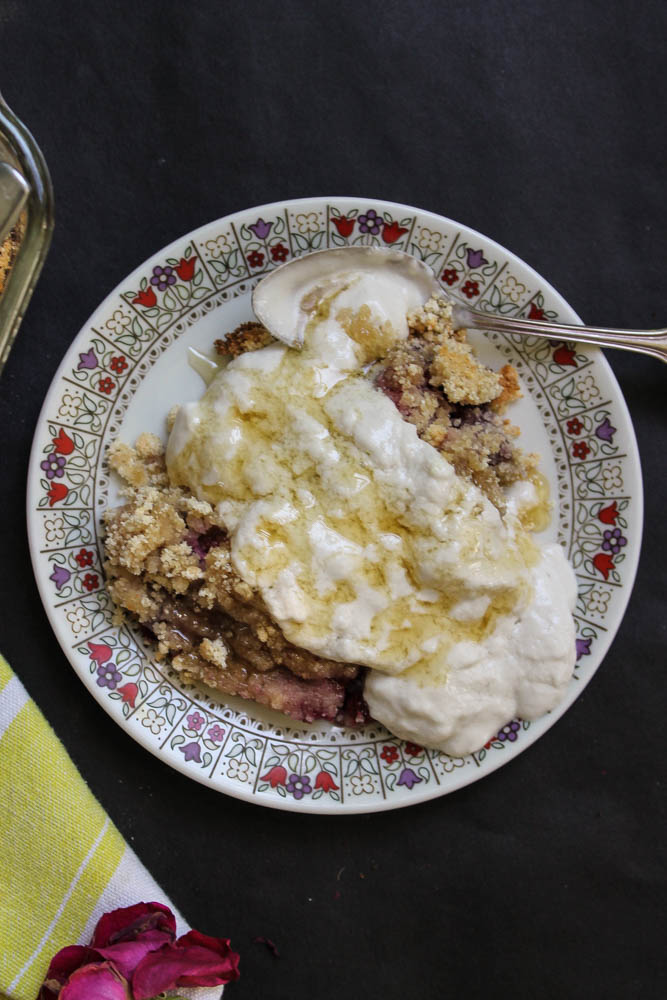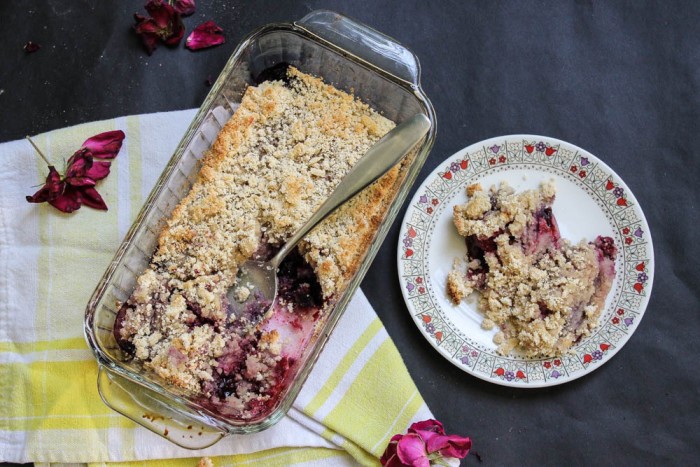 This mixed berry crisp could not be any easier to make, and it's crazy delicious. When the berries are warmed, they become softened and extra juicy, and their tart flavor is glazed in a sweet sauce. This tasty berry mixture melds with a golden brown topping that is sweet and buttery with a slightly crumbly texture that melts in your mouth. The combination of tart, sweet, and salty flavors creates a delectable treat that can be quickly whipped up and baked with minimal ingredients. The best part is the fragrance of baked sugar and cinnamon summer berries that is almost as good as it tastes. Fresh or frozen berries, a few nutritious flours, and a blend of sweet and tart make up the simple ingredients that combine to create a simple yet delicious crisp. It's a dessert that is made without artificial ingredients—just plant-based foods that highlight the flavors of summer.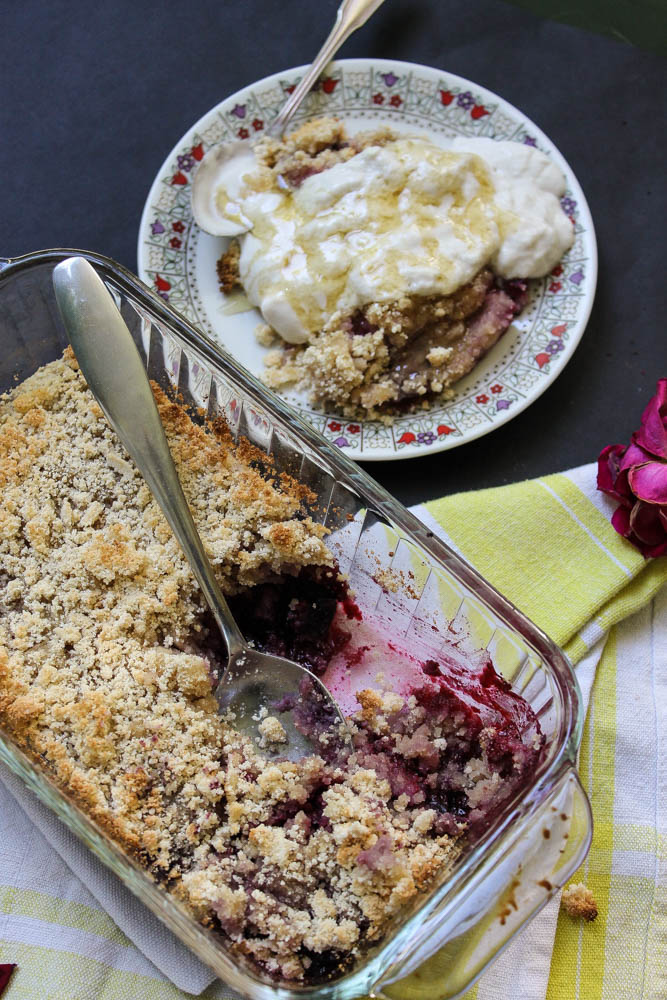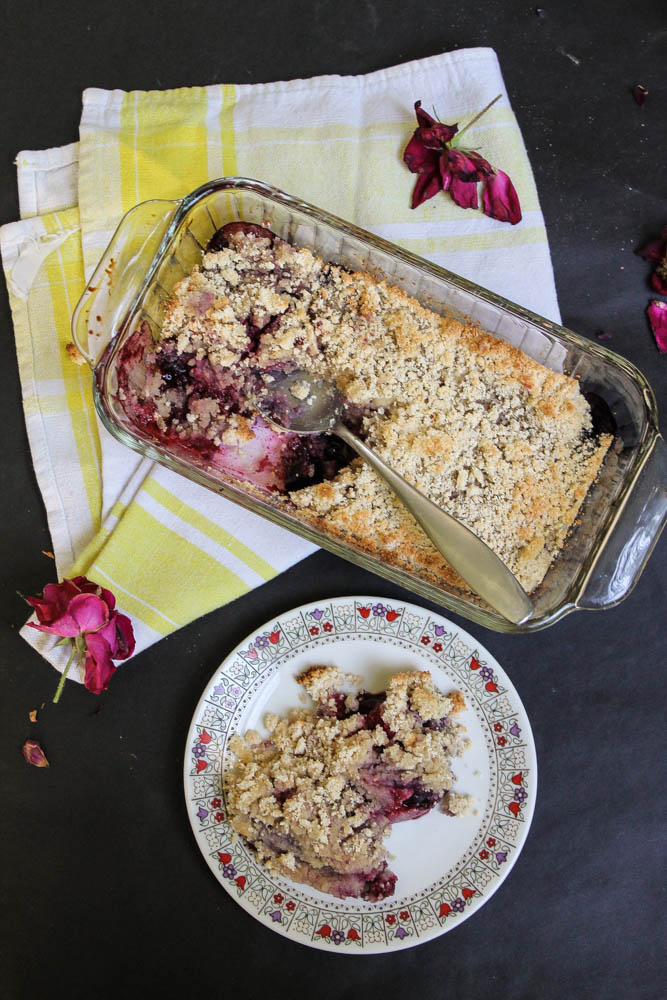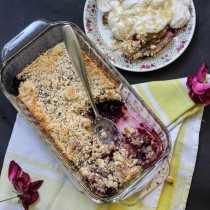 Mixed Berry Crisp
2016-06-11 12:58:05
Berry Filling
4 cups thawed frozen or fresh berries
2 tbsp. organic sugar
1 tbsp. maple syrup
1 tbsp. lemon juice
1/4 tsp. cinnamon
sprinkle of salt
Crisp Topping
2 tbsp. melted coconut oil + 1/4 cup maple syrup
1/4 cup organic sugar
1/4 cup GF all-purpose flour
1/2 cup coconut flour (substitutions: quick oats, almond flour)
1/4 tsp. cinnamon
3 tbsp.water
Instructions
Thaw berries if using frozen, and set them in a baking dish. Preheat the oven to 375 degrees and add the rest of the filling ingredients to the baking dish with berries and mix everything together. In a medium-sized mixing bowl, combine the melted coconut oil and maple syrup together, then add the rest of the ingredients and stir until a crumble forms. Add more water if the mixture is too dry. Add crumble mixture on top of the berry mixture and bake for about 25 minutes or until the top is crisp enough.
Simple Sweets & Treats http://simplesweetsandtreats.com/