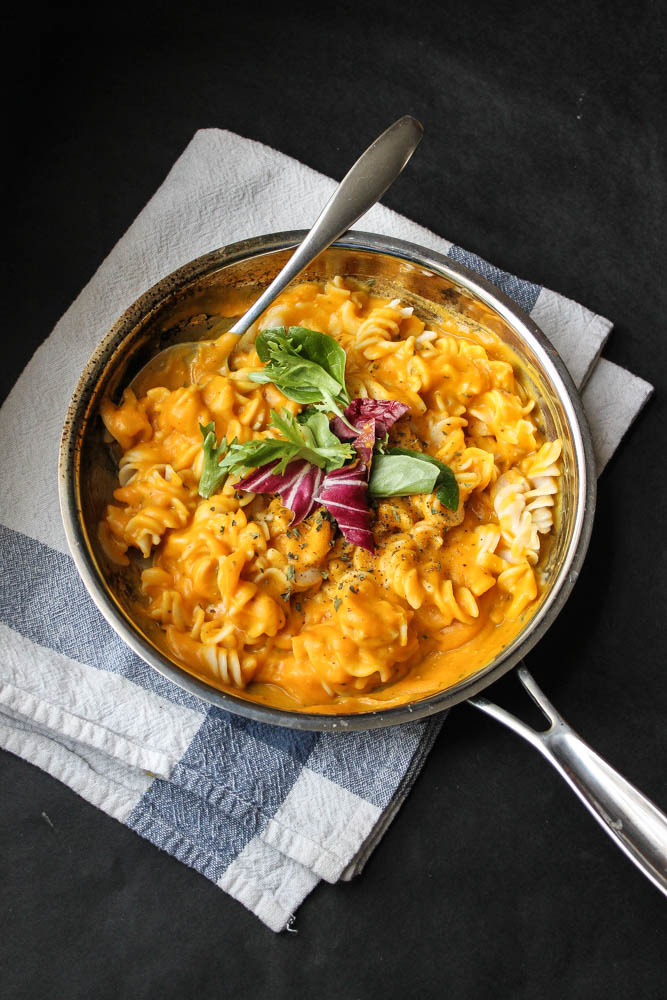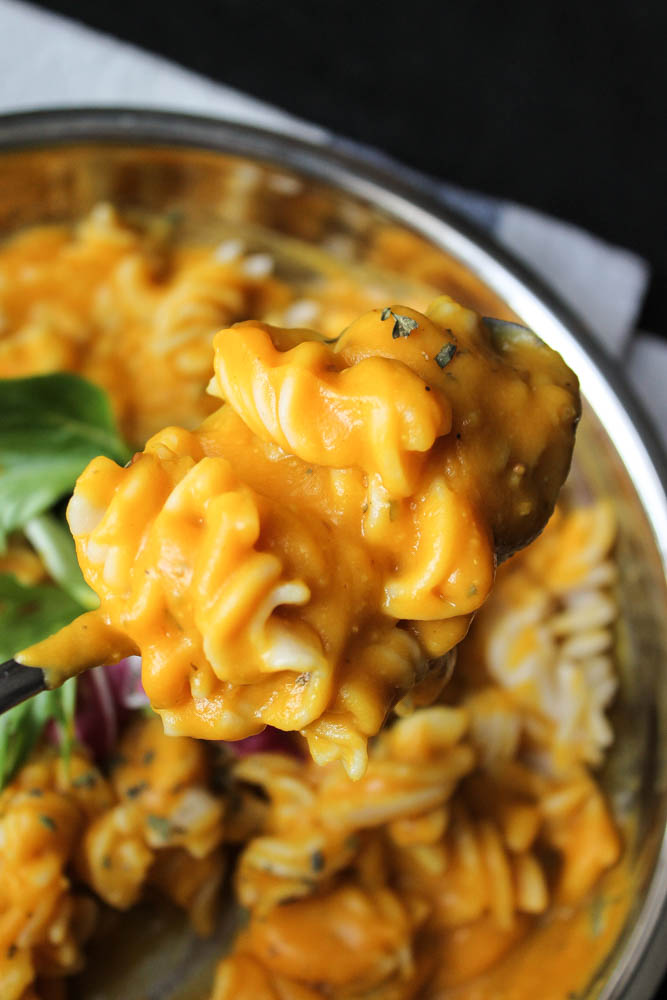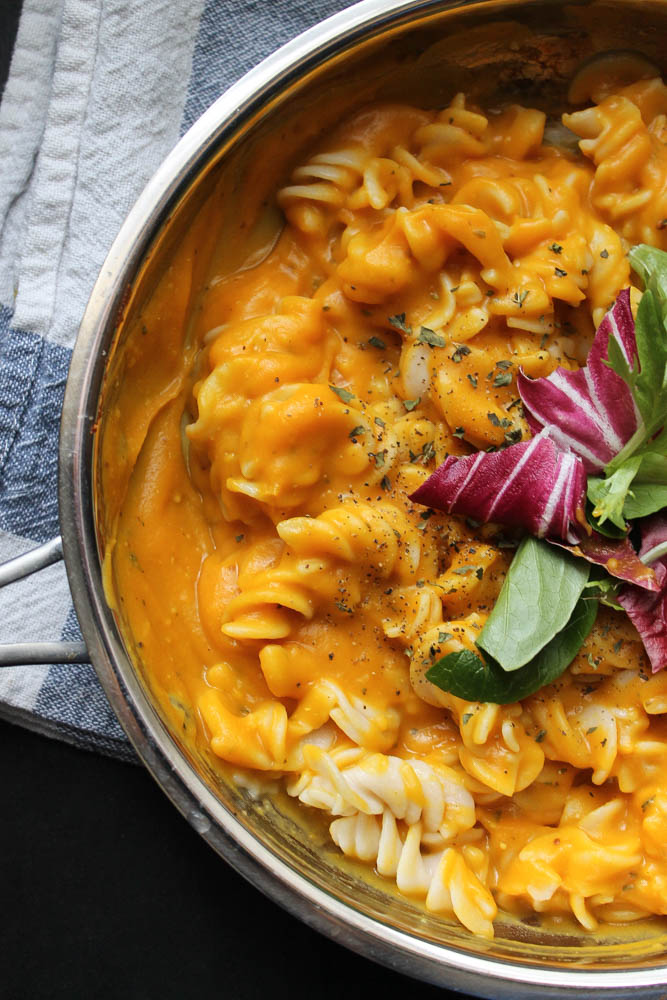 Savory, cheesy, and garlicky, this healthy and creamy cheeseless sauce is unbelievably smooth and satisfying. It is super tasty and cheesy, yet it's made with whole-food ingredients blended together into a delicious sauce. Thanks to flavorful and nutrient-dense veggies and spices, this mix of ingredients transforms into a smooth and flavorful sauce that is perfect over noodles, rice, veggies, or even by itself as a soup.
Fortunately, blended sauces couldn't be any easier. Simply cook up all your veggies in a pot, season them with herbs and spices of choice, then blend them together into the smoothest and creamiest sauce. There are endless versions and so many combinations of flavors and textures. This sauce uses steamed sweet potato as its base, and herbs like garlic and oregano as flavor enhancers. The thick and hearty texture of the sweet potato is amazing for blending into an incredibly smooth base that can be topped with these savory herbs, which add a deep Italian-herb flavor reminiscent of your favorite cream pastas–without all the heavy dairy products. This nutritious and creamy, cheeseless sauce combines fragrant garlic, turmeric, and oregano with the subtle sweetness and saltiness of the sweet potato for a deeply satisfying sauce. Pour this sauce over noodles or rice for a comforting meal that is both warm and savory.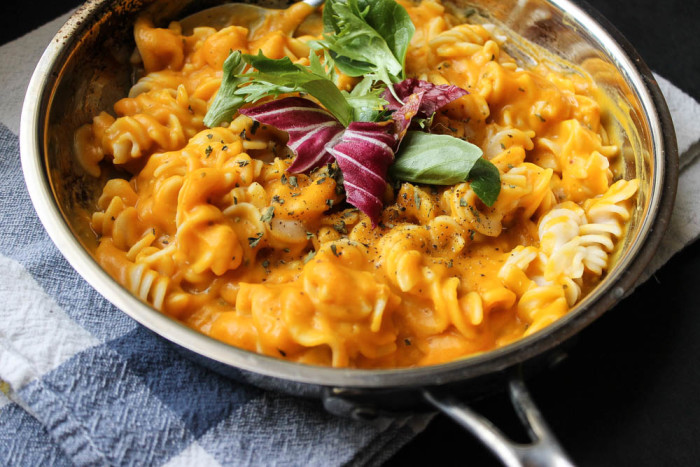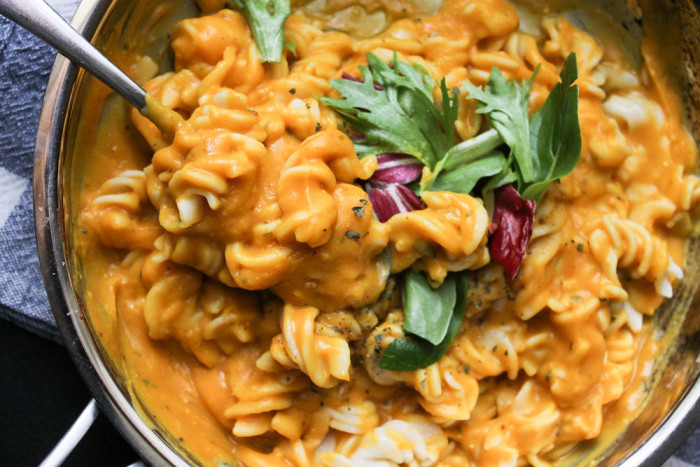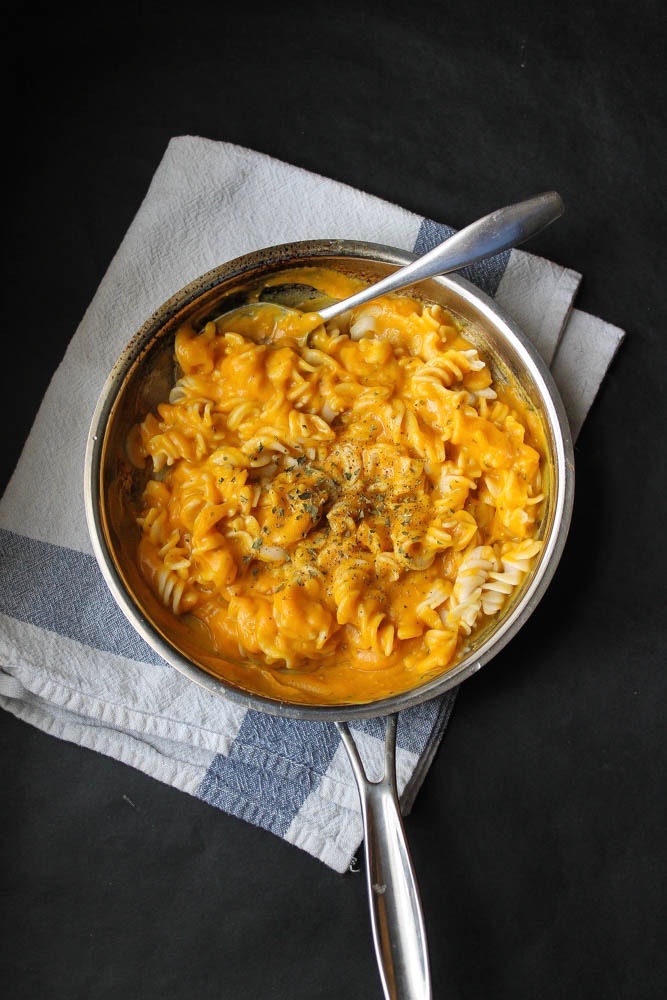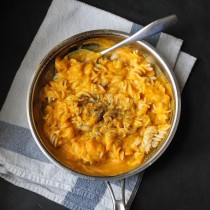 Creamy Cheeseless Sauce
2016-02-26 11:46:17
Ingredients
10 oz. package of cubed sweet potato or 1 medium sweet potato, sliced
1 cup hot water*
1/4 tsp. unrefined salt
Herbs & Spices
1/4 tsp. ground turmeric
1/4 tsp. basil
1/4 tsp. oregano
1/4 tsp. mustard powder
1 tbsp. tahini or sesame seeds (you can substitute other seeds for this)
6 shakes or about 1/4 tsp. of black pepper
Optional 1 to 2 tbsp. oil or buttery spread of choice
Instructions
Steam or boil the sweet potato over boiling water until tender, about 15 minutes if using small cubes of potato. Add the cooked sweet potato along with 1 cup of the hot water into a high-speed blender or food processor. Blend the cooked sweet potato, hot water, and salt on low, gradually increasing the speed up to high-speed and blending on high for about 20 seconds. Add the remaining ingredients into the sauce and blend on low or pulse until just incorporated. Serve fresh over cooked noodles. Garnish with additional herbs, salt & pepper.
Notes
*If the amount of water is not enough for the quantity of sweet potato, slowly increase water until the blender can smoothly mix the sweet potato and water together. This depends on the type of blender/processor and amount/size of sweet potato.
Simple Sweets & Treats http://simplesweetsandtreats.com/