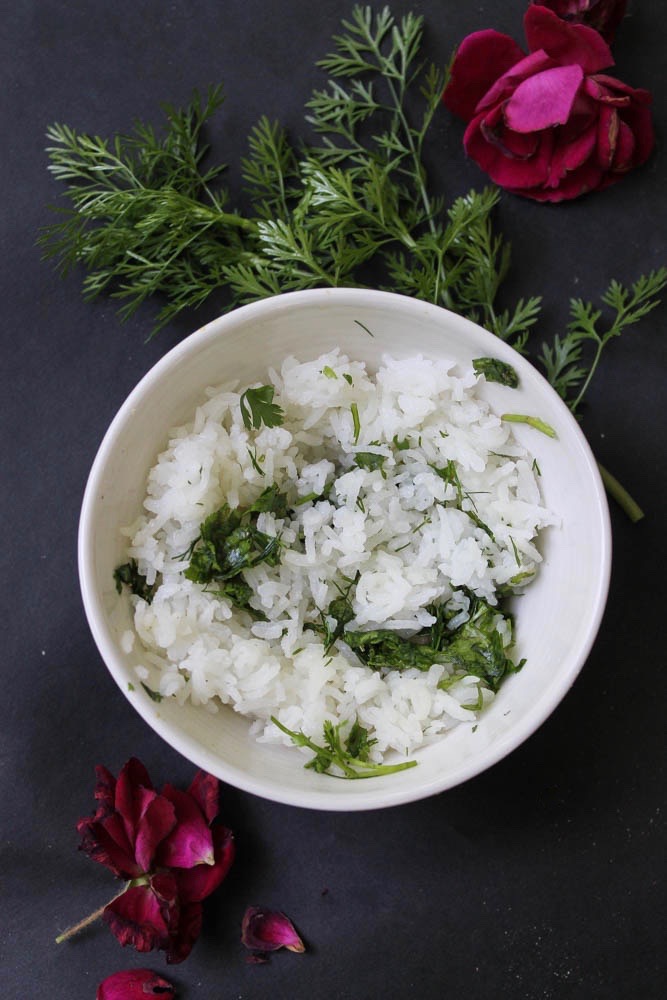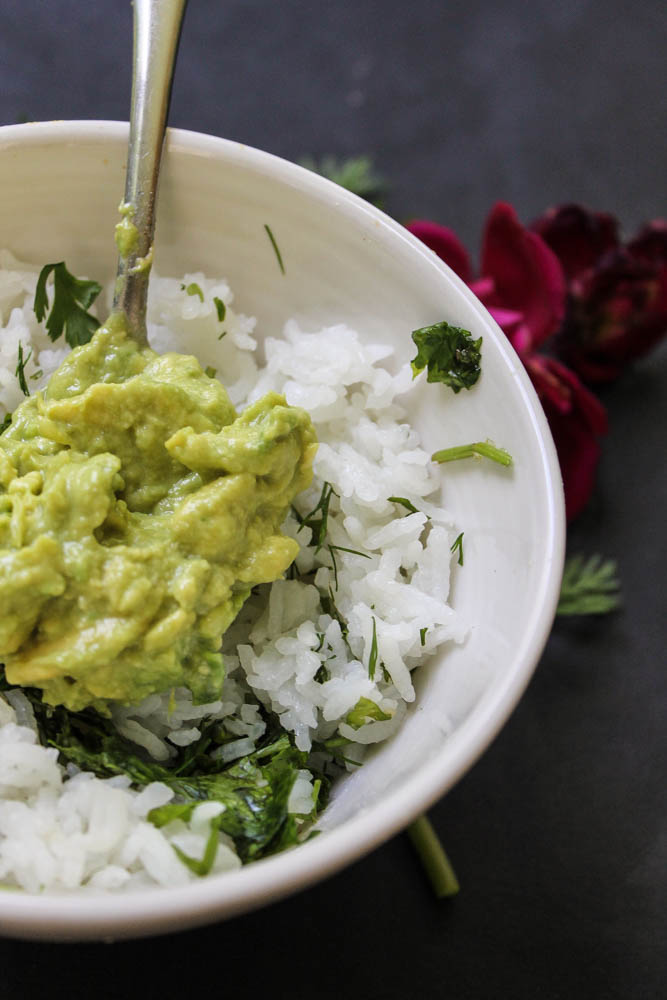 Cilantro lime rice is an essential component of any burrito bowl—it has a wonderfully soft texture and a zesty lime flavor that is enhanced by the bits of chopped cilantro and sprinkled with salt crystals. I tried to make a copycat recipe of Chipotle's cilantro-lime rice, but it never tasted quite the same until this recipe happened. Even though it's a pretty simple recipe, the quality of the few ingredients and the amounts of each will make all the difference. It has the perfect balance of flavors and textures; it is super simple!
Fluffy rice is the key to making it delicious, and the key to fluffy rice is cooking it with enough water, but not too much. Also, letting it sit covered for ten minutes after cooking helps it to absorb the moisture to increase its light and fluffy quality. Any rice could work, but white jasmine rice is the best in this recipe. It's light, fragrant, and a perfect base to absorb all of the flavorful ingredients. Fresh lime and lemon juice and fresh cilantro add a vibrant and flavorful touch. It is a tasty side dish and an essential base to burrito bowls and taco bowls.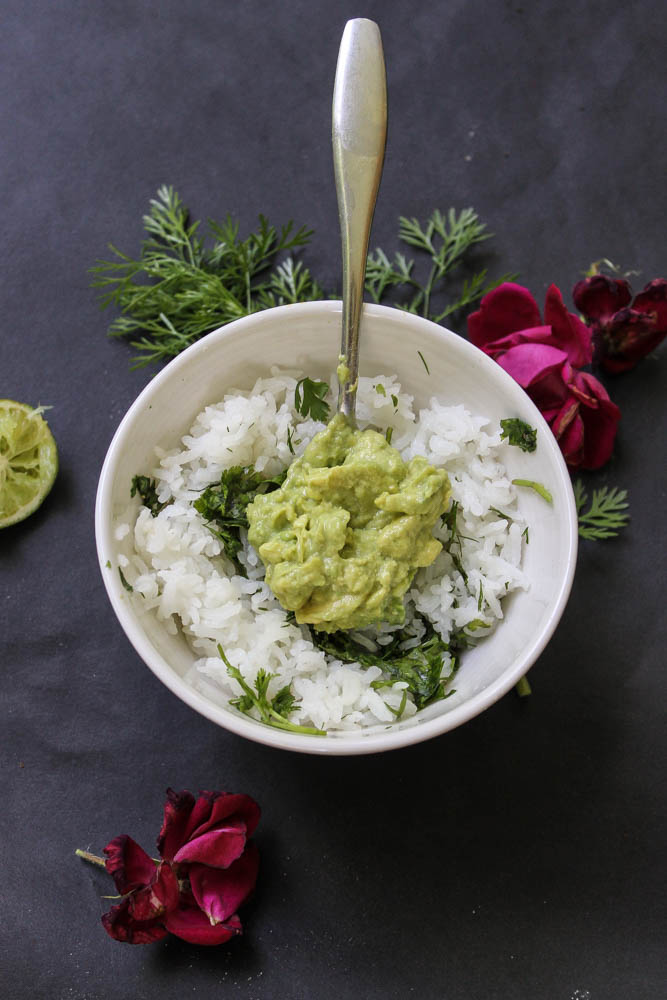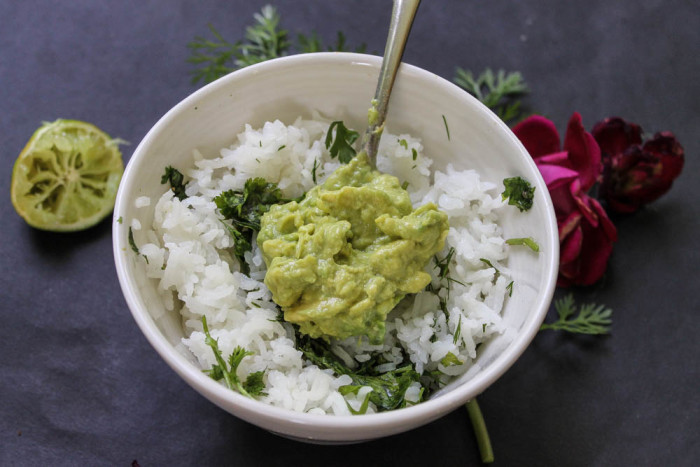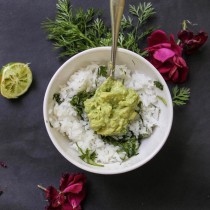 Cilantro Lime Rice
2016-06-10 13:42:57
Ingredients
1 cup white jasmine rice
2 cups water
Juice from 1 lime
1 tbsp. lemon juice
1 tbsp. oil of choice
1/4 cup fresh cilantro leaves, sliced
1/4 tsp. himalayan salt crystals or kosher salt
Instructions
Start by rinsing the rice and boiling the water, then add the rice to the boiling water and cook on low for 10-15 minutes. Once rice has cooked, cover it with a lid and let sit for 10 minutes. Meanwhile, chop the cilantro and prepare the other ingredients and add them all to a bowl. Add the rice to the bowl with the other ingredients and mix everything together. Serve fresh and enjoy!
Simple Sweets & Treats http://simplesweetsandtreats.com/