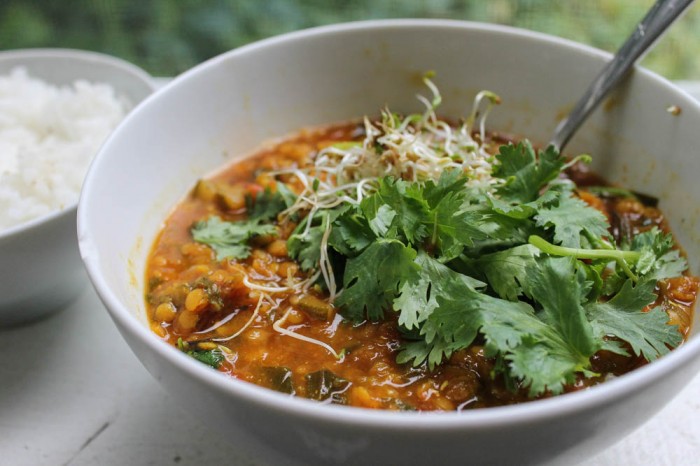 There's something about curry that just warms the soul–and the stomach most importantly. As the weather cools down to crisp autumn temperatures, it's the perfect excuse to eat steaming bowls of the stuff. Curry dishes really do have the perfect balance of creamy and savory with just enough spice to warm you up from the inside out. This particular dish contains red split lentils and a mixture of spices, optional coconut milk and vegetables.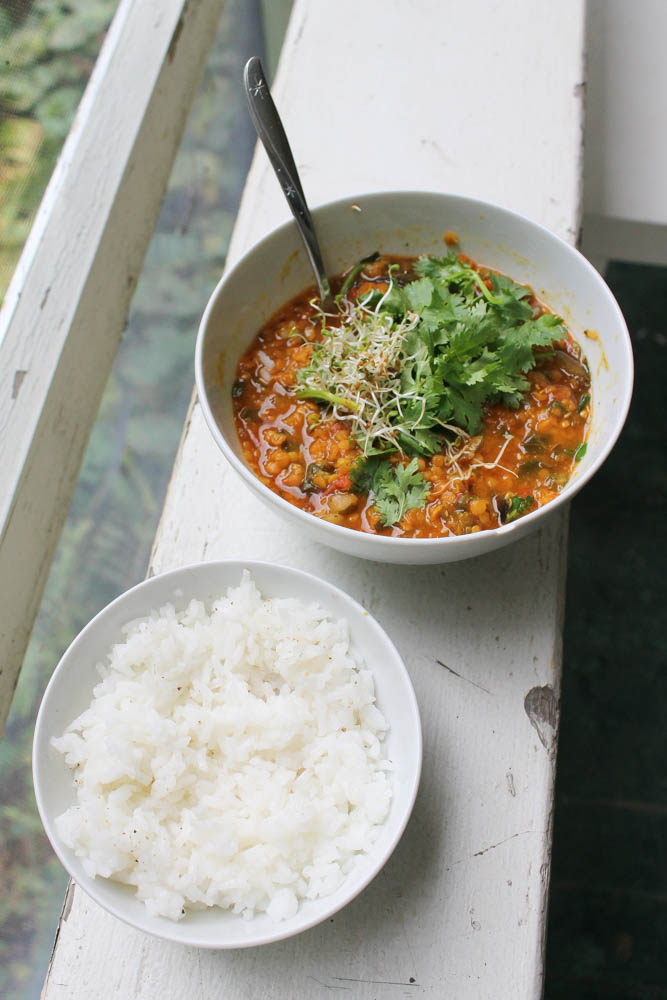 You can soak your lentils before cooking if that's what you prefer or you can just rinse, then throw them in the pot with boiling water; they might take just bit longer to cook so make sure you allow enough time. You can also cook an especially big batch the night before, and have reheats for quite a few days–this is a tip that has saved me lots of cooking time.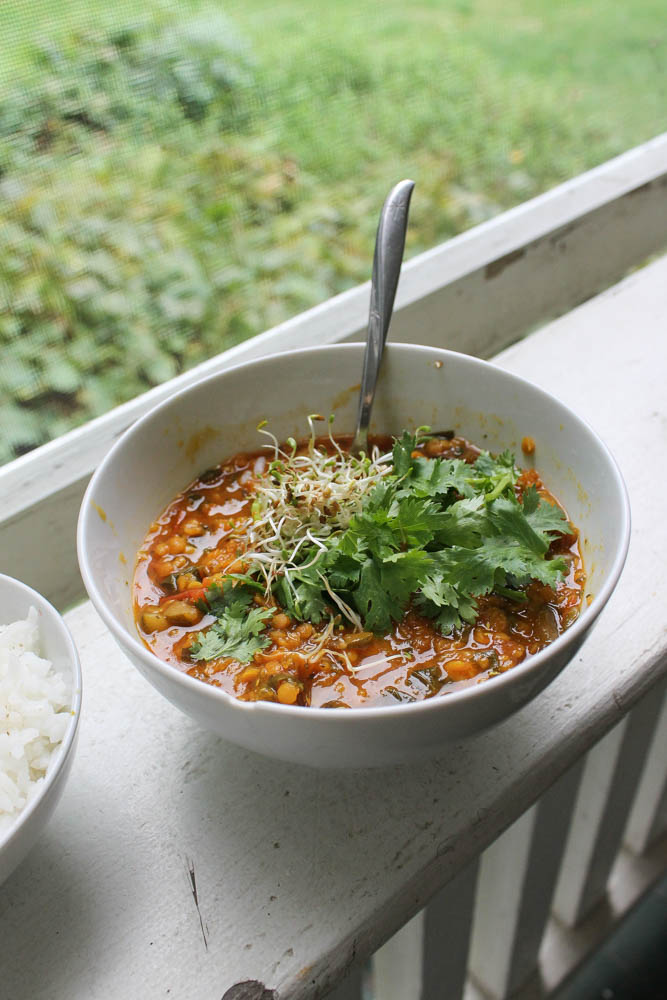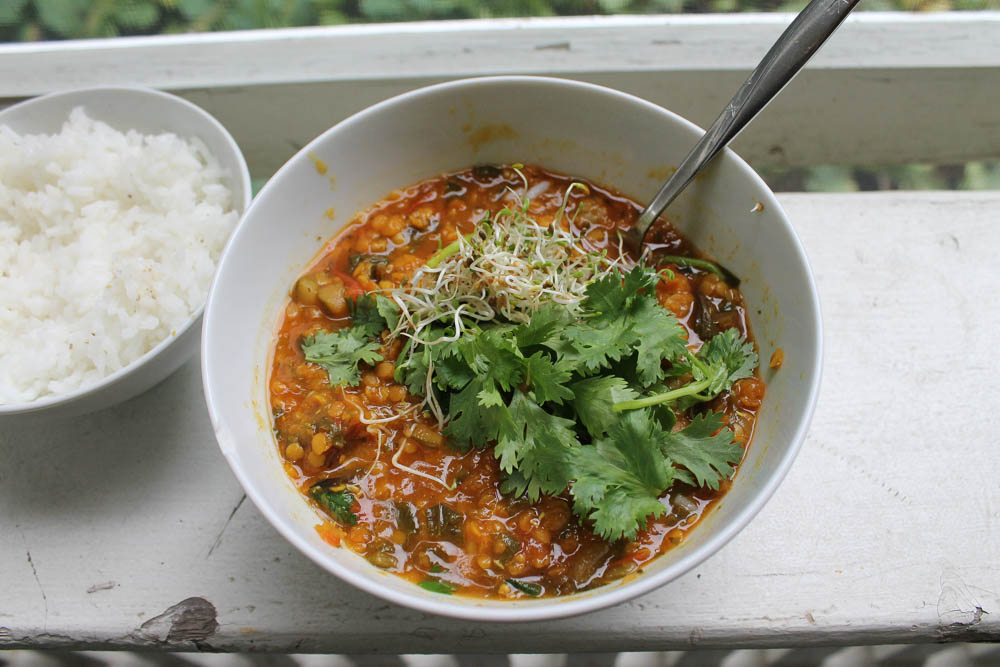 Curried Red Lentil Soup
2014-11-13 13:32:47
Ingredients
2 cups red split lentils
6 cups vegetable broth
3 tomatoes or 1 can of diced tomatoes
3 tbs. tomato paste
2 tsp. maple syrup or unrefined sugar
2 cups chopped carrots
1 cup fresh cilantro
pinch of ginger
3 cloves minced garlic
1 tbs. turmeric
1 tbs. curry powder
1 tsp. dried basil
1 tsp. dried oregano
1 tsp. ground cumin
toppings
extra chopped cilantro
3 cups coconut milk
salt and pepper to taste
Instructions
Rinse lentils and set aside. Sauté garlic, ginger and herbs/spices in oil or water in a large pot. When mixture softens and becomes fragrant, add tomatoes and tomato paste and mix into spices. Pour in veggie broth, carrots, cilantro and lentils and bring to a boil then turn down to low heat and cover; simmer for an hour or until veggies and lentils become soft. Add cilantro and coconut milk and serve with rice.
Simple Sweets & Treats http://simplesweetsandtreats.com/