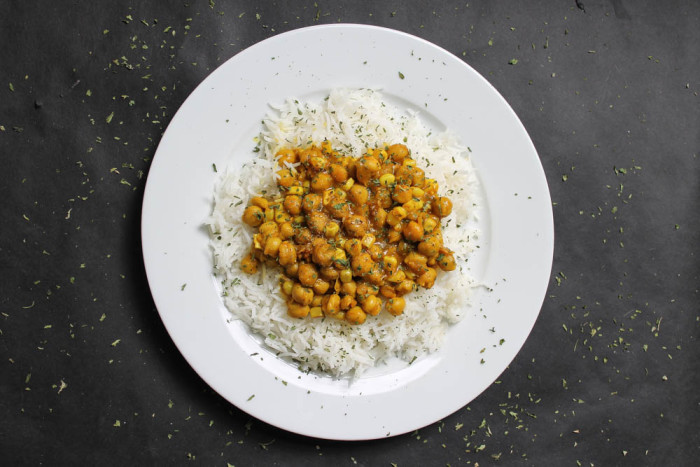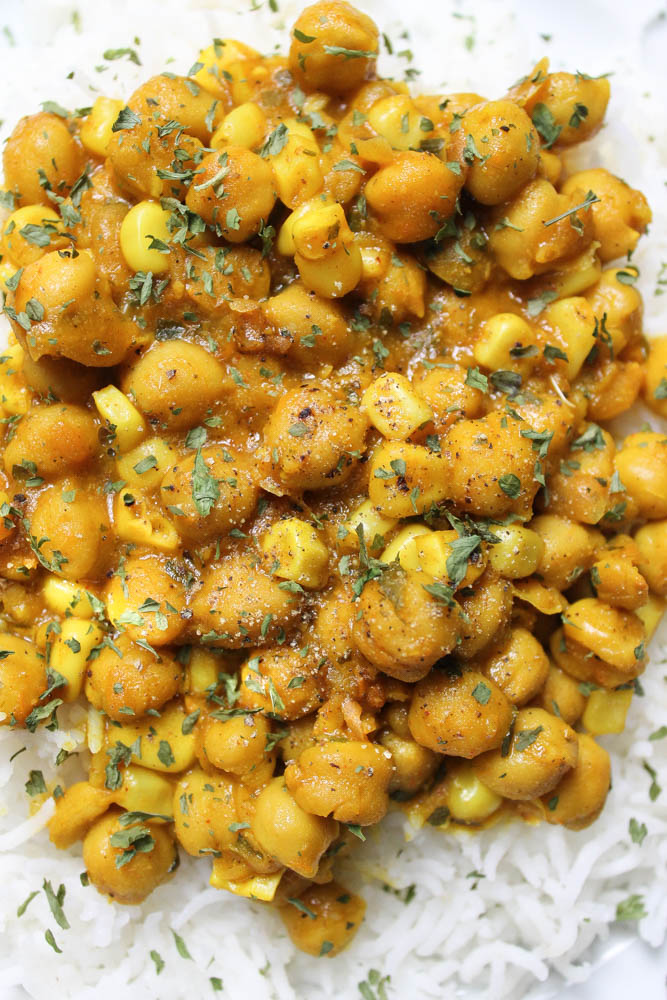 This chickpea curry with basmati rice combines a sweet, spicy, and savory curry over fluffy basmati rice. It is a classic Indian-inspired dish with traditional spices and savory herbs that are absorbed by the steamed rice and garbanzo beans. The spices add a touch of heat, yet not too much. Creamy and healthy fats, along with lemon juice added at the end of cooking help to cool down the savory spice. Not only is this curry super delicious, but it is a complete meal with complex carbohydrates, protein, vitamins, and minerals such as zinc and magnesium.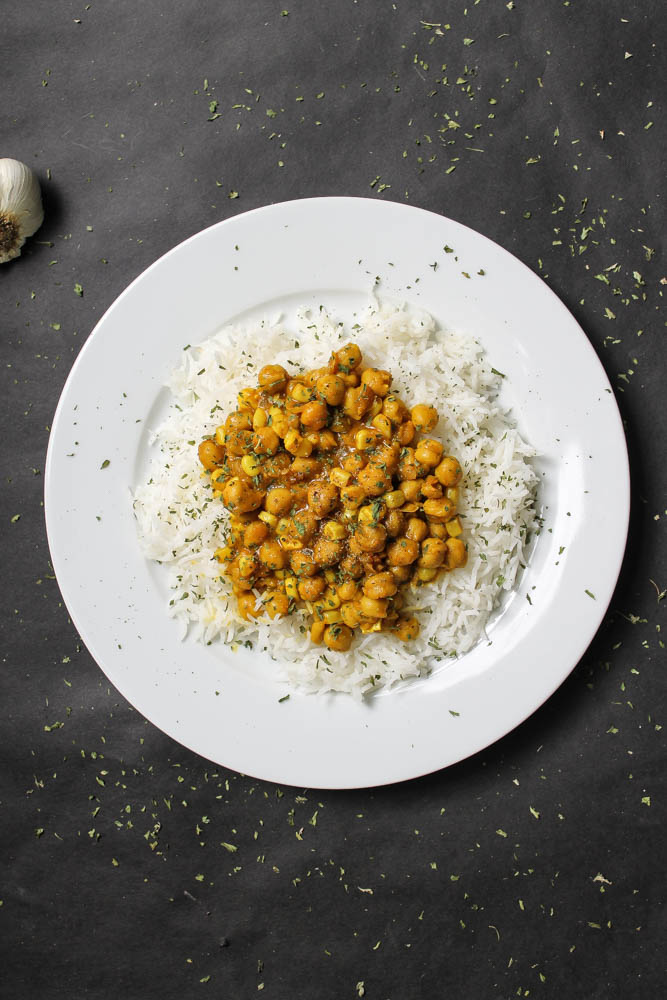 Healing spices provide an extra benefit to this nourishing and healthy curry. The spices in curry have been used for centuries in Ayurvedic medicine as protection against inflammation and disease in the body. Turmeric, a well known ingredient in curry, contains curcumin: an anti-inflammatory compound that has been known to help prevent an array of diseases and conditions such as heart disease, cancer, arthritis, and several neurological conditions. When inflammation is in check, the body is able to keep on top of its natural processes. It's amazing to think that for thousands of years, this spice has been used to treat numerous conditions and it is finally being rediscovered as the potent antioxidant, anti-inflammatory healing spice that it is.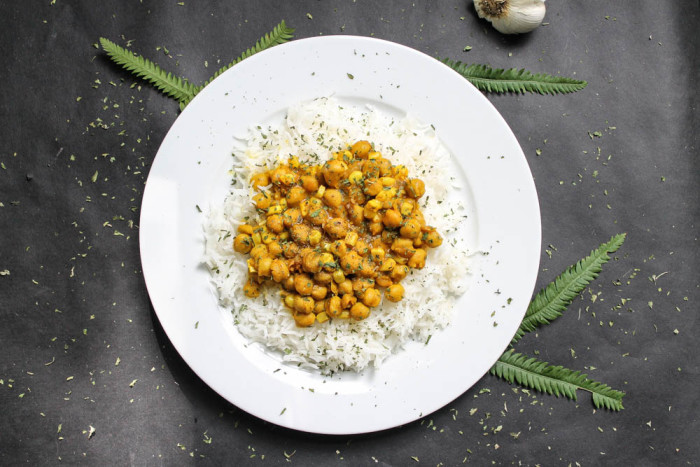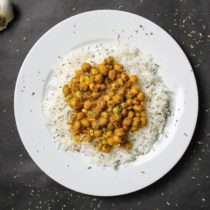 Chickpea Curry with Basmati Rice
2016-08-08 12:03:00
Rice
2 cups dry Basmati rice
4 cups water
Curry
1 can chickpeas/garbanzo beans
1 cup water
1 minced garlic clove
1/4 tsp. curry powder
1/4 tsp. cumin
1/4 tsp. chili powder
1/2 tsp. turmeric
1 tbsp. GF flour
1 tbsp. brown sugar
Salt and pepper to taste
1/4 cup corn
1 tbsp. lemon juice
1/4 cup coconut cream (optional)
Instructions
Rinse the rice and add to a pot with boiling water. Cook on low until fluffy. Meanwhile, add the water, spices, and garlic to a pot and sauté on low until fragrant and warm. Add the flour and brown sugar, and whisk. Then, add the chickpeas and corn, and let cook for a few minutes over low heat. Top with lemon juice, coconut cream, and salt & pepper to taste. Serve warm over the basmati rice. Enjoy!
Simple Sweets & Treats http://simplesweetsandtreats.com/