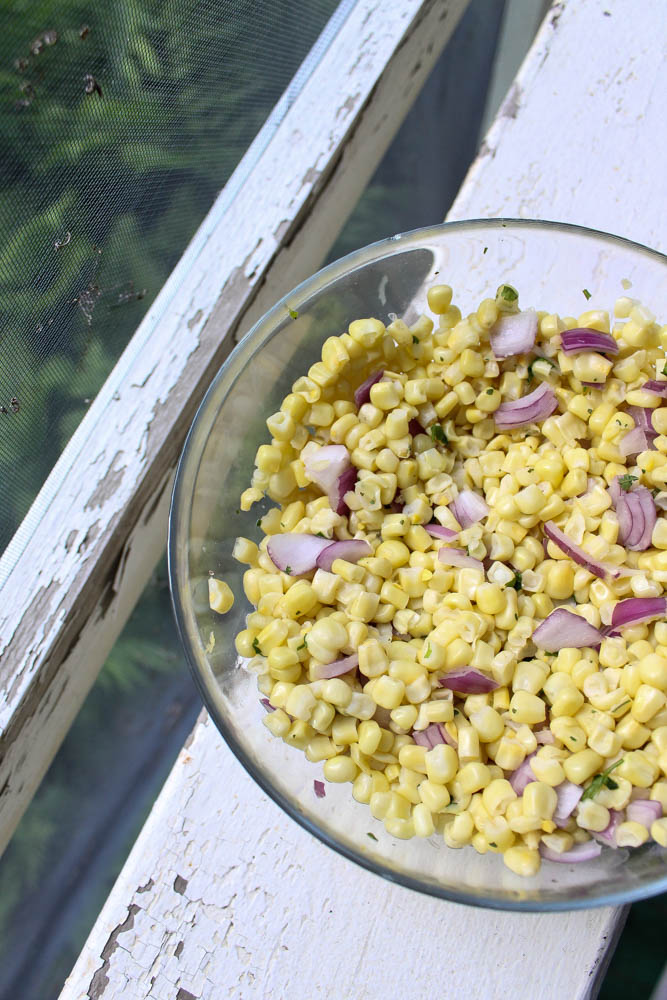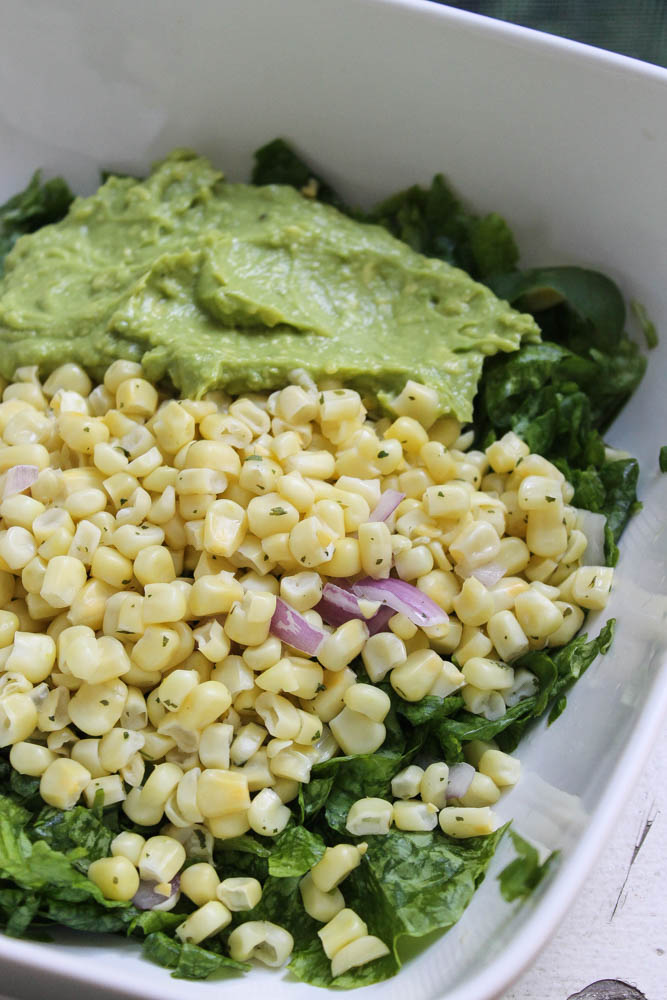 An amazing addition to taco salads that I've often overlooked is corn. Corn that is fresh, tender, and accented by light and spicy flavors. This cilantro-lime corn salsa combines sweet and creamy bites of corn with a squeeze of lime juice, diced red onion, and cilantro for zest. After marinating in this mixture, the corn fully absorbs the flavorful ingredients. It is a simple yet delicious topping that adds such a buttery and sweet element to tacos and taco salads that each bite bursts with a fresh and flavorful taste–and it couldn't be easier to make with just a few fresh summer ingredients.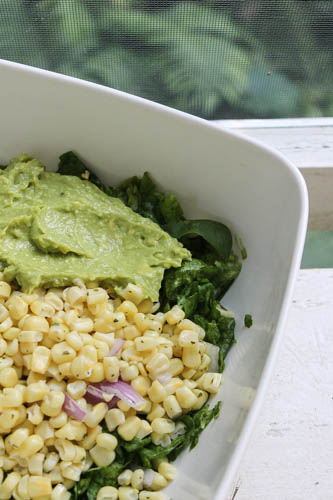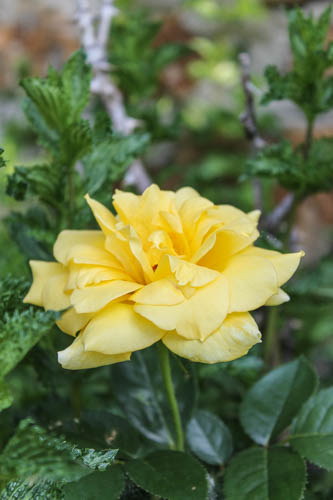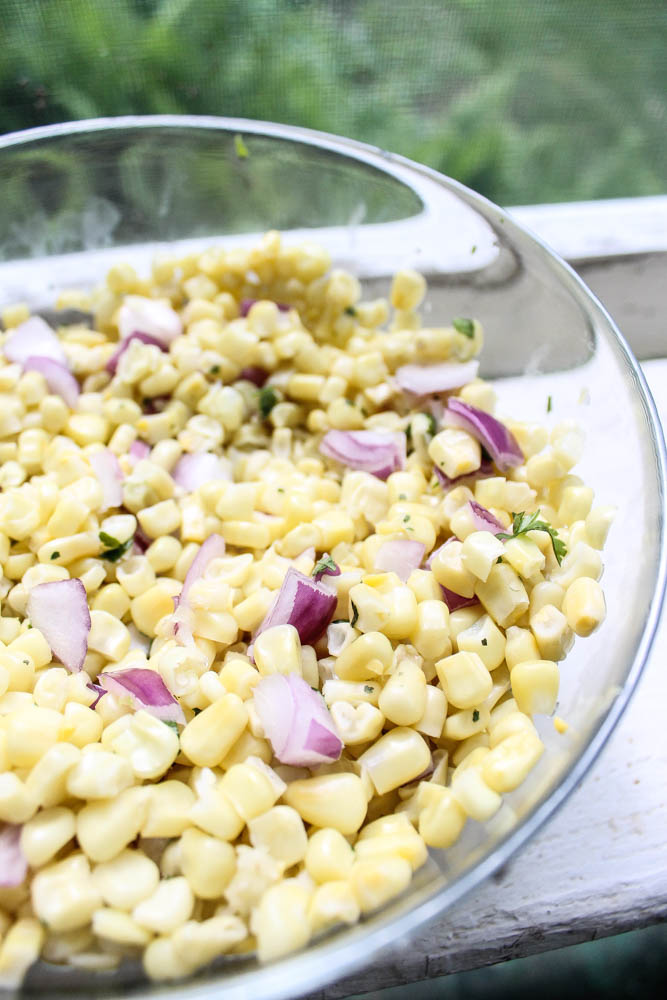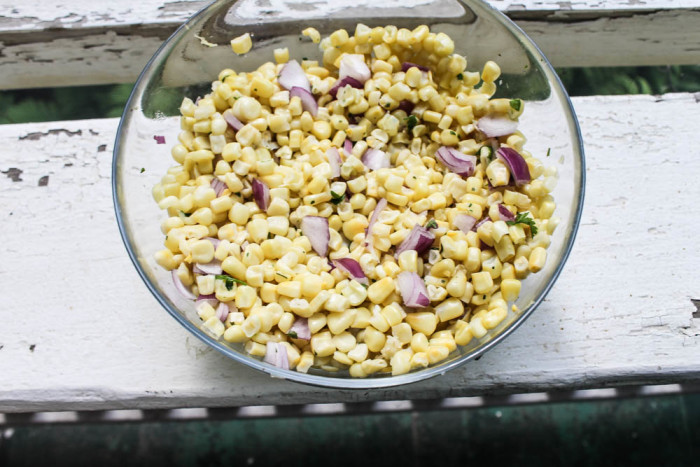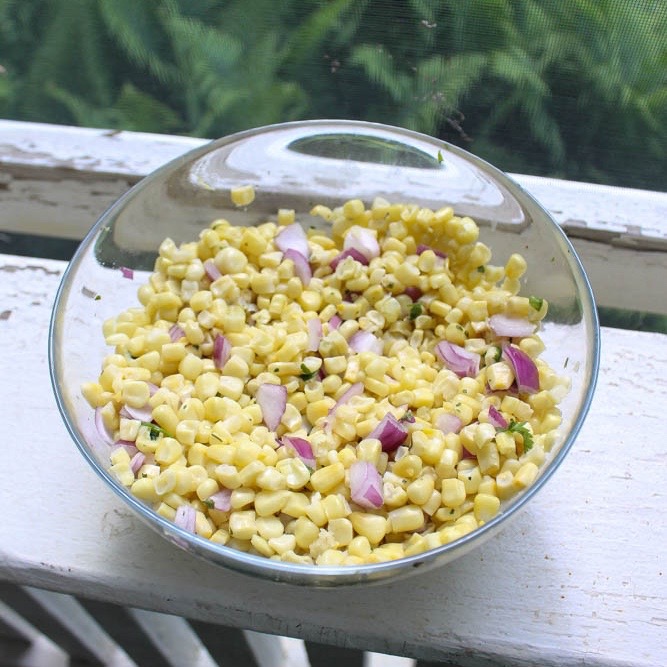 Cilantro Lime Corn Salsa
2015-07-07 13:37:06
Ingredients
4 cups fresh or frozen white corn
Juice of 1 lime
1/2 cup shredded fresh cilantro or 1/4 cup dried
Diced onion to taste (I used 1 small onion) or 2 to 3 cloves minced garlic
pinch of unrefined salt and black pepper to taste
optional diced jalapeno
Instructions
If using frozen corn, steam or boil it for about ten minutes while prepping the other ingredients. Add the corn to a medium-sized bowl and toss with diced onion, salt & pepper and let cool. Now add the cilantro and lime juice and mix thoroughly. Enjoy with tacos, taco salads, and tortilla chips!
Simple Sweets & Treats http://simplesweetsandtreats.com/