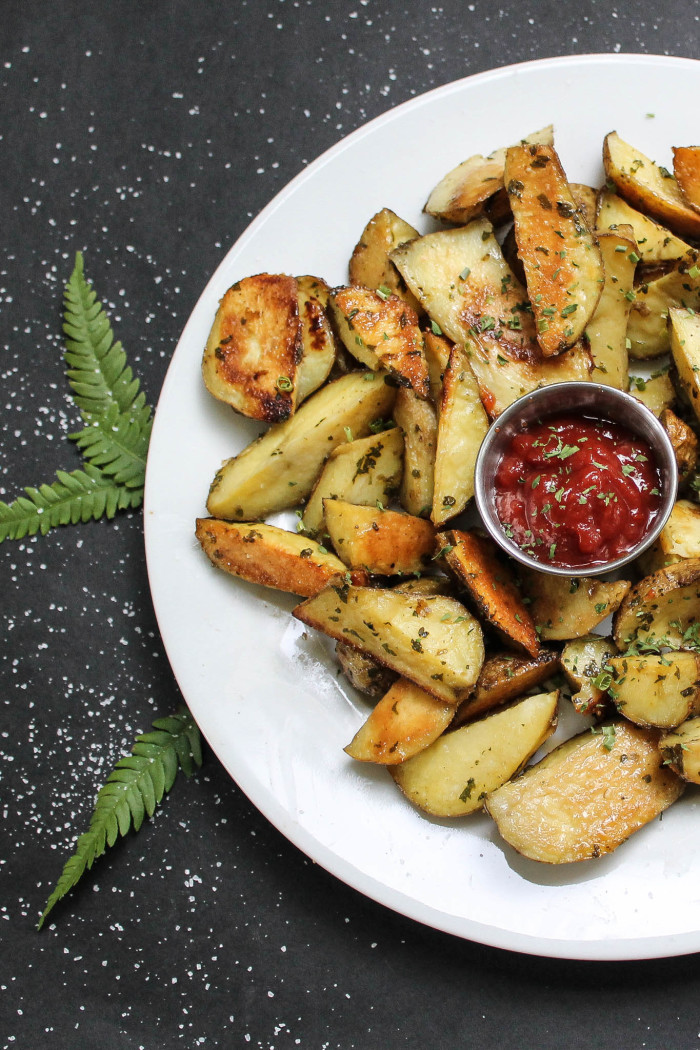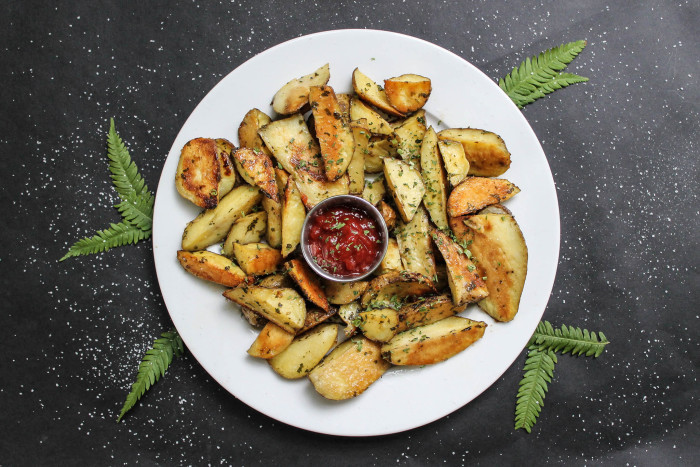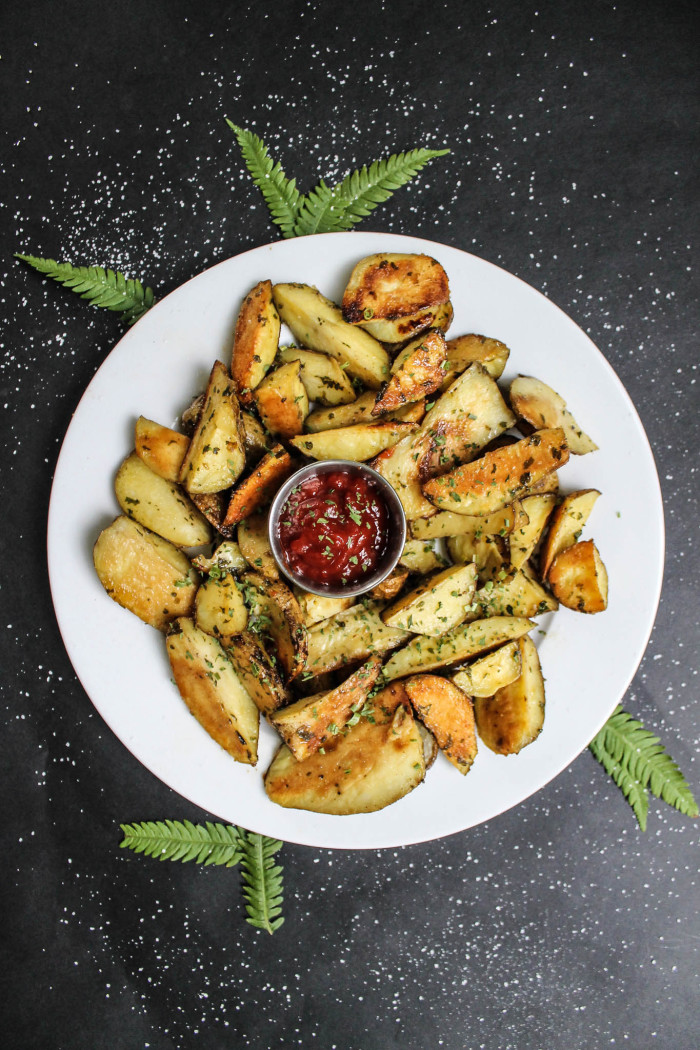 Crispy and buttery on the outside, soft and fluffy on the inside–the equation for a perfect potato wedge. These potato fries are transformed from whole potatoes into buttery and soft fleshed potato wedges with a crisp outer skin infused with seasonings. They are soft on the inside, yet crispy on the outside, and are coated with a buttery-herb mixture that is infused with garlic and seasoned with pepper and pink salt. Just one bite into the savory potato wedges and their herb-infused crispy outside and soft inside will win over your tastebuds! They're so flavorful that they are even good without ketchup. As a bonus, they are free of dairy, hydrogenated oils, and preservatives–they're simply made from the potato in its natural form and drizzled with oil and spices as the natural taste of the potatoes is better preserved by being baked in the oven instead of fried.
With a little bit of prep, crispy salt & pepper potato wedges can be created simply and quickly. There is an easy method for turning them into delicious and crispy wedges–all it requires is a little washing, slicing, and coating the potatoes with oil and the seasoning mixture. In order to coat each surface of the crispy potato wedges with savory flavor, it is helpful to whisk the seasonings together into a powder ahead of time in order to easily coat the potatoes for maximum flavor.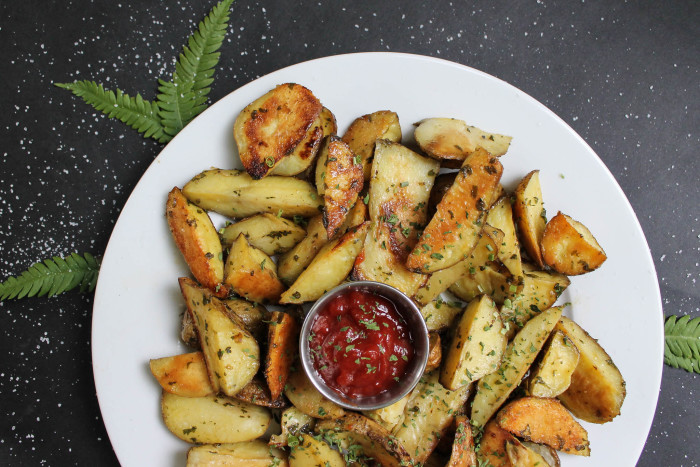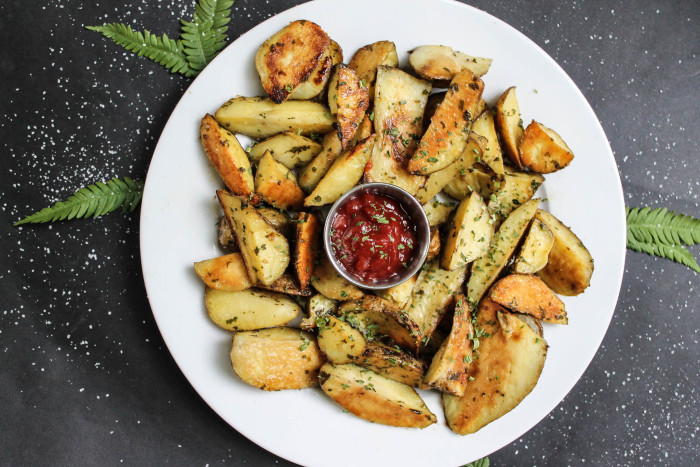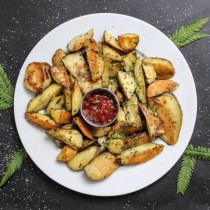 Crispy Salt & Pepper Potato Wedges
2016-01-03 09:55:05
Ingredients
4 pounds of gold potatoes
2 tbsp. oil
1 tbsp. balsamic vinegar
powder
1/4 tsp. unrefined salt
generous sprinkles of cracked pepper or about 1/4 tsp. of fine pepper
1 tsp. parsley
1 tsp. oregano
1 tbsp. organic sugar
Instructions
Wash and slice potatoes into wedges. Place them into a mixing bowl and set aside. Assemble powder ingredients by mixing them in a cup, then preheat the oven to 400 degrees. Coat the potatoes with the oil, vinegar, and the powder then mix everything together. Line the potatoes on two trays with parchment paper, and bake them for 45 minutes or until potatoes are soft on the inside and crispy on the edges. Sprinkle with additional seasonings, S&P, and enjoy!
Simple Sweets & Treats http://simplesweetsandtreats.com/