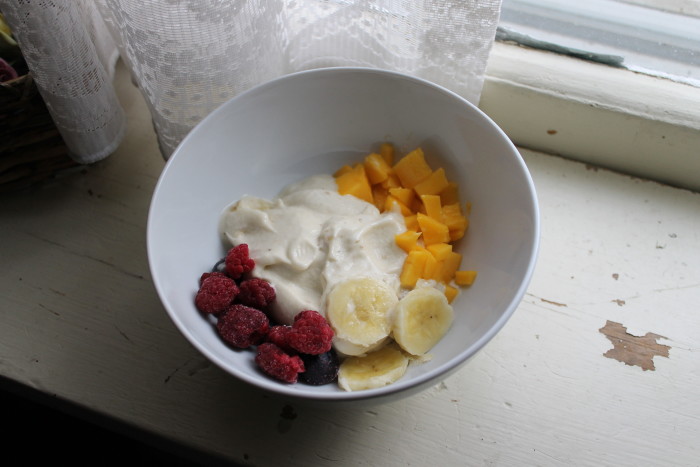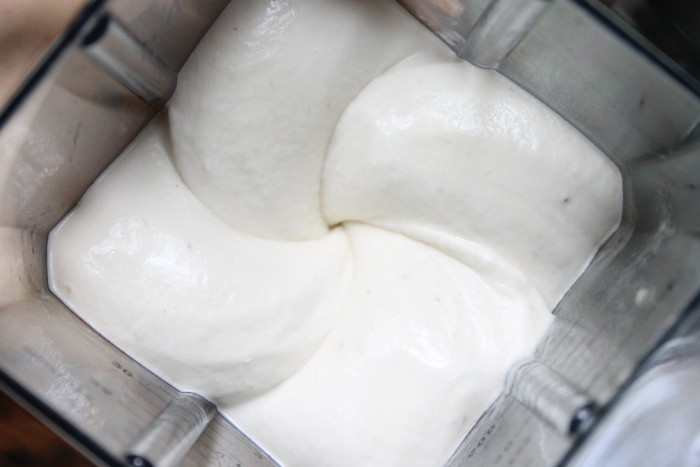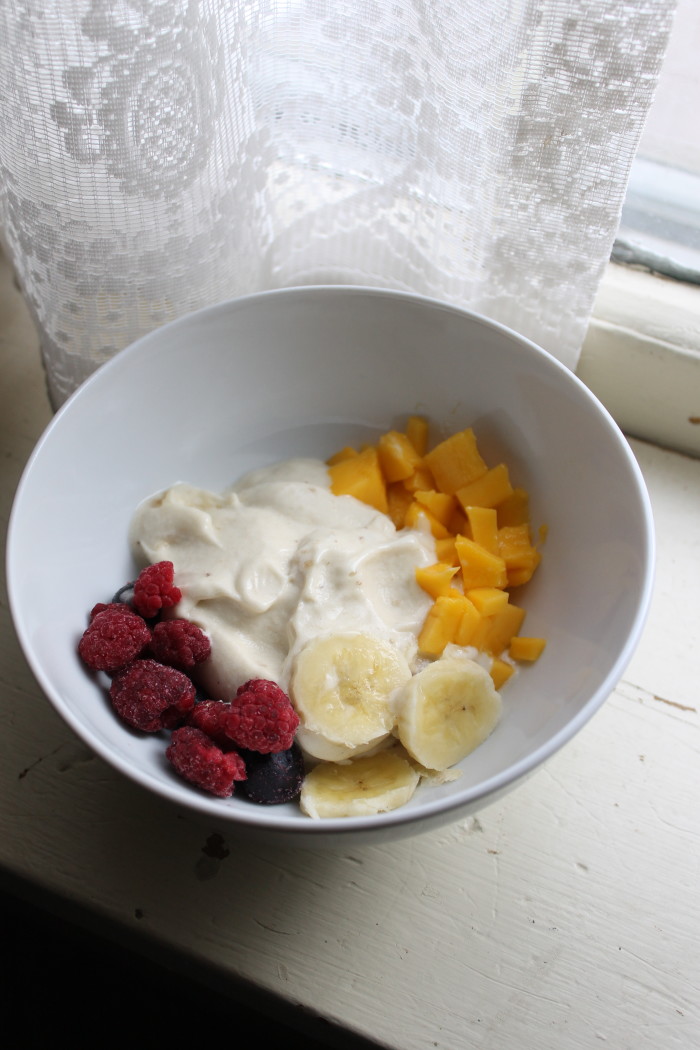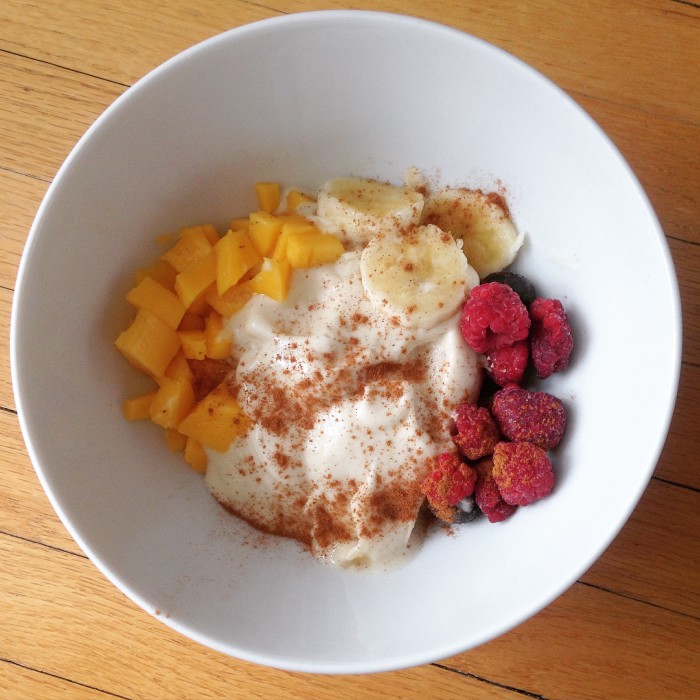 Full of fruity goodness, this nutritious smoothie bowl is allergen-free and extremely healthy for you. It contains vitamins, minerals, fiber and protein. Feel free to mix up the toppings and smoothie flavor depending on what's in season. Also, frozen fruit is a convenient way to add good-quality fruit to a recipe. Berries, sliced bananas and mangoes as well as a sprinkle of cinnamon and maple syrup make excellent toppings. Whip up this easy smoothie bowl for a quick and nourishing breakfast or snack. It is truly a creamy and delightful bowl of sweet fruits.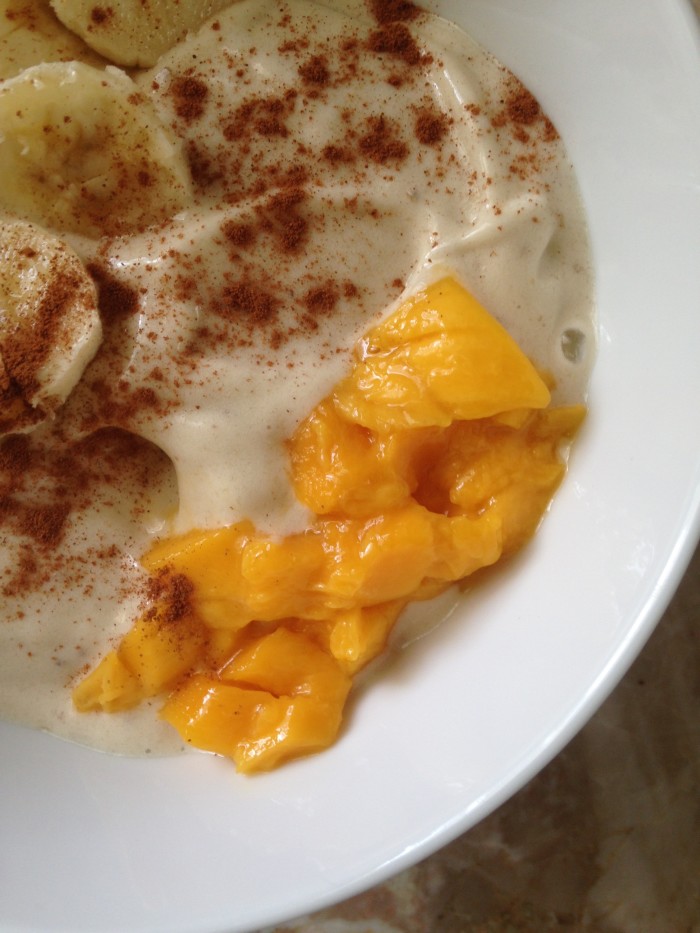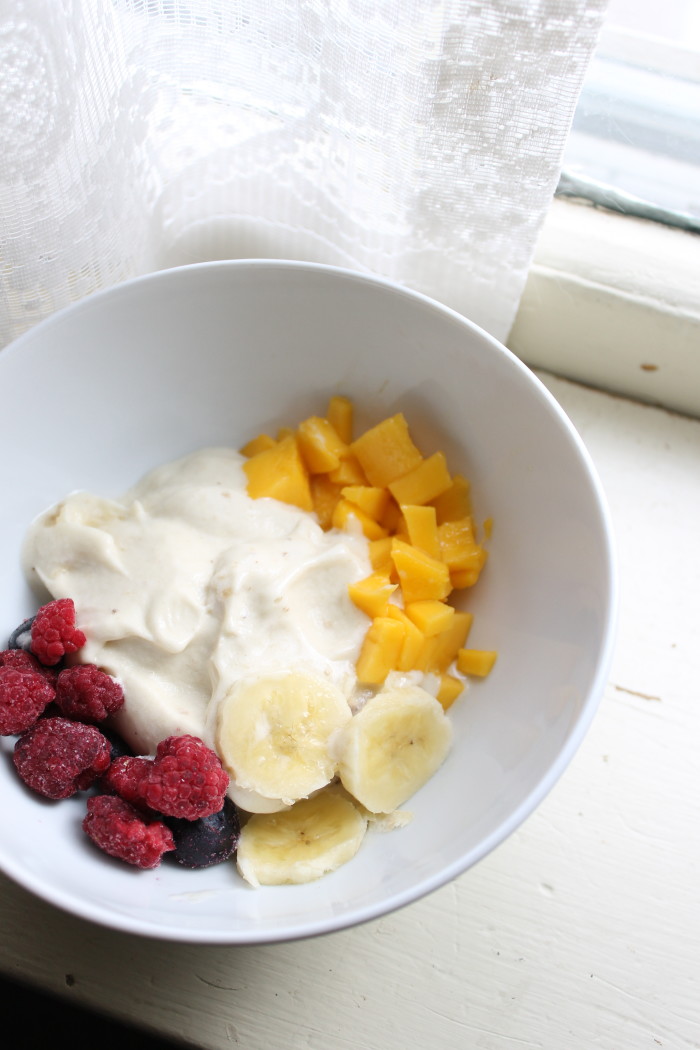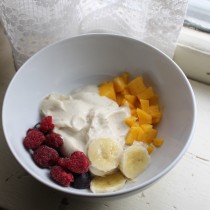 Fruity Smoothie Bowl
2015-02-23 11:45:00
Ingredients
6 frozen bananas
optional non-dairy milk (recommended if not using a high-speed blender)
1 tbsp. maple syrup or other sweetener
Toppings
berries, sliced bananas, mangoes
cinnamon and male syrup
Instructions
In a high speed blender or food processor, blend frozen bananas on low making sure to push them into the blades every now and then until completely mixed. It should resemble a soft-serve ice cream consistency. After fully blended, add in maple syrup and blend until just mixed. Pour soft-serve into a bowl and top with additional ingredients. Enjoy this creamy and delightful bowl of sweet fruits!
Simple Sweets & Treats http://simplesweetsandtreats.com/