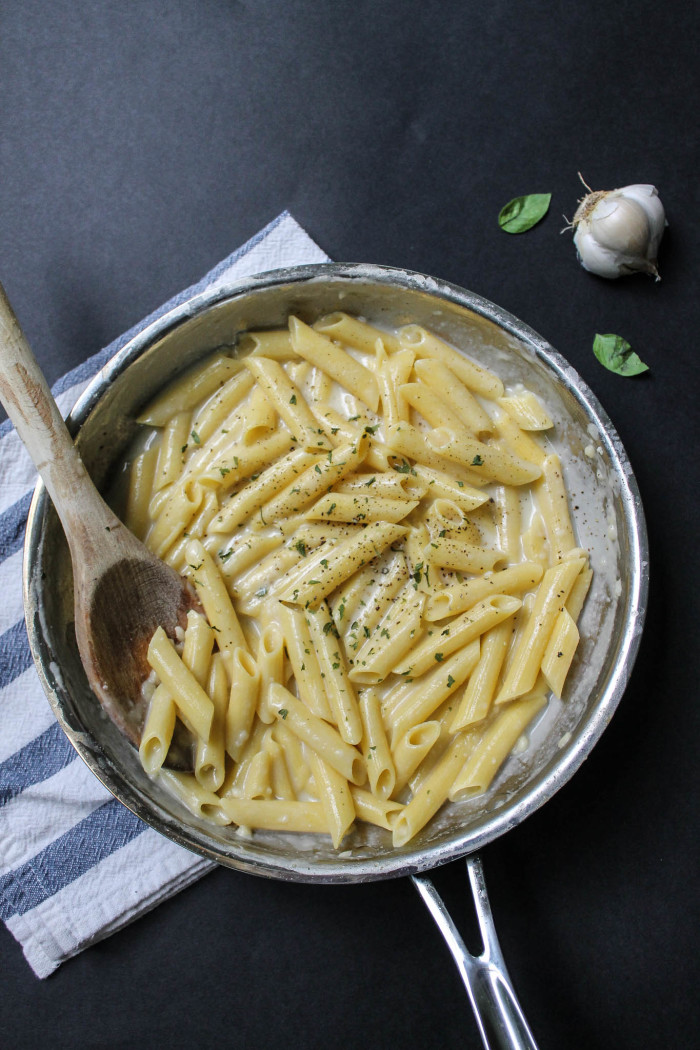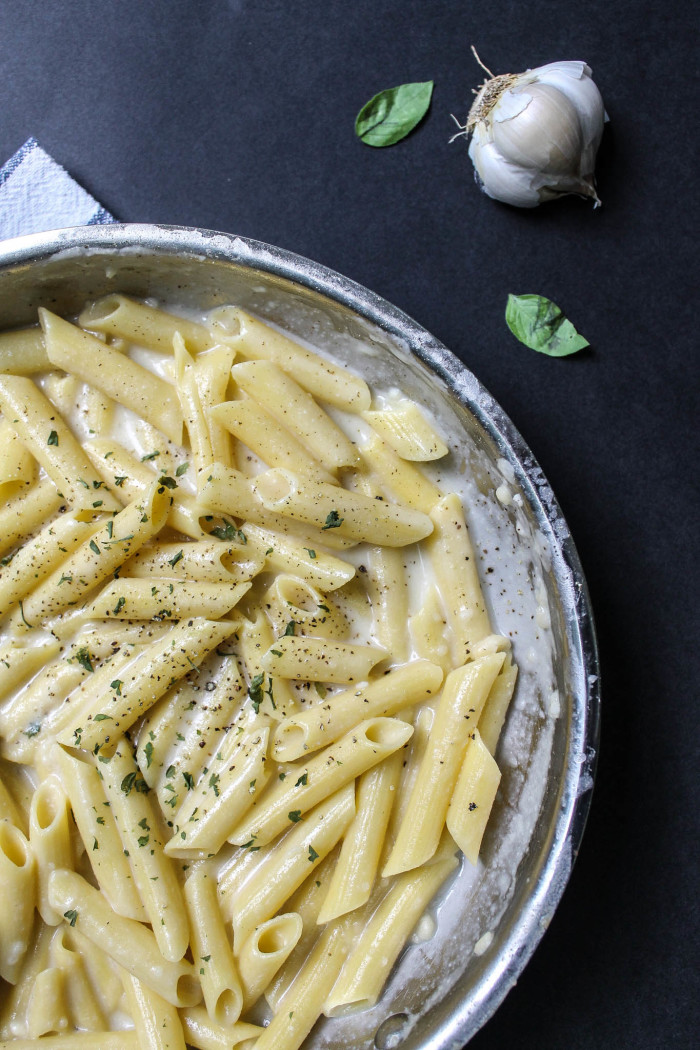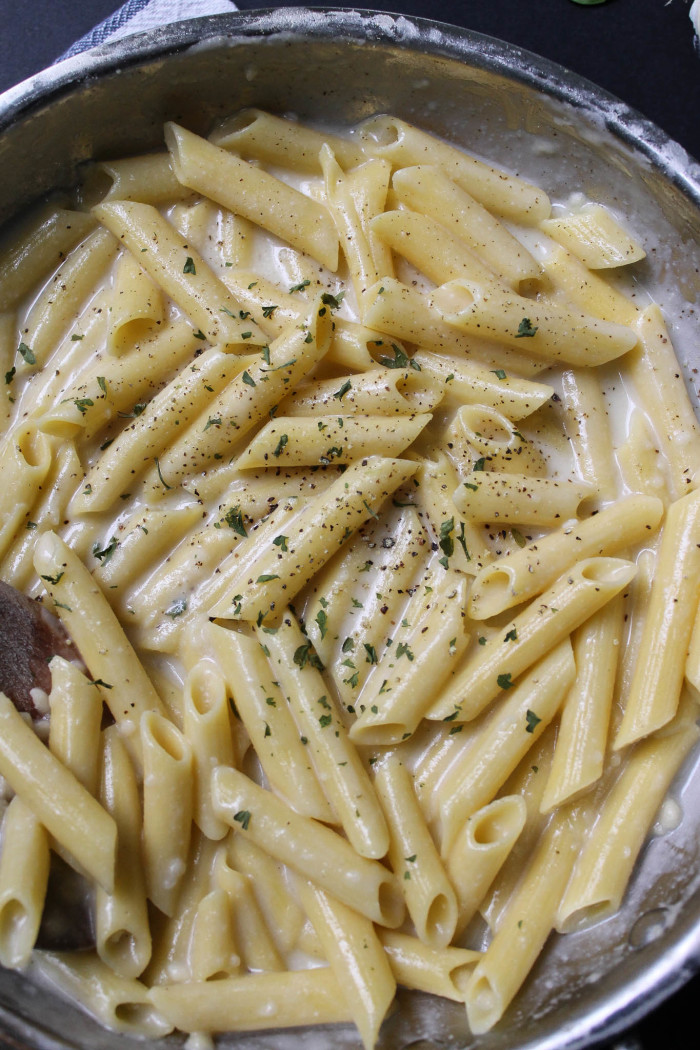 If you've had pasta with an Italian cream sauce then you understand how delicious a buttery sauce base tastes paired with savory herbs and spices like garlic, oregano, and rosemary. These sauces contain the perfect balance of spiciness from the herbs and richness from the creamy base for a savory flavor and rich texture.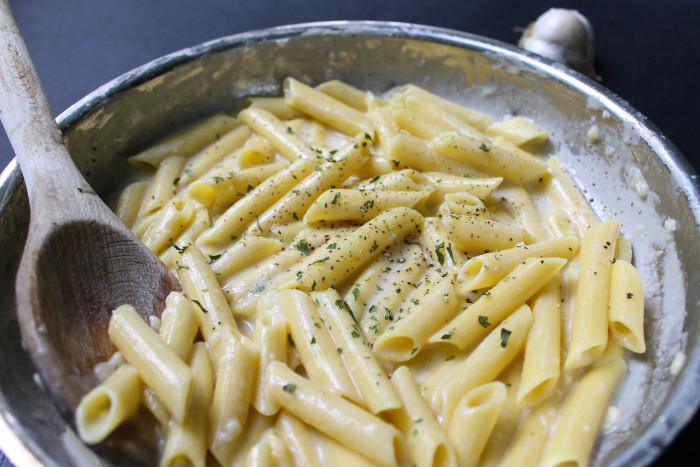 I was inspired to make a dairy-free version of a garlic & herb cream sauce that is every bit as buttery, garlicky, and creamy. It's like garlic butter turned pasta sauce that is excellent for drenching over noodles. It's everything you could want in a sauce!
Unlike most cream sauces though, this sauce is much lighter–not in texture but in the after feeling; it doesn't linger in your stomach for hours with a feeling of heaviness. Fortunately, it's every bit as creamy as a traditional cream sauce without the downsides of using regular cream. With this sauce, the digestive system does't have to spend all of its energy trying to break down animal-based cream products. You will still feel very satisfied and satiated after eating it without being wiped out by a food coma.
Speaking of food comas, this is especially common if you have Celiac disease where ingredients such as wheat and dairy remain in the stomach as it tries to digest the pounds of thick heavy gluten that wipe out energy and take forever to get processed by the body. If this is the case, for my fellow Celiacs and those with gluten allergies you can pair this cream sauce with your favorite gluten free noodles, rice, and even veggies and potatoes or whatever you'd like. There are endless possibilities! It's the pasta that is both easy and delicious, which is great for serving to anyone who's gluten-free for a rich and satisfying bowl of warm creamy noodles.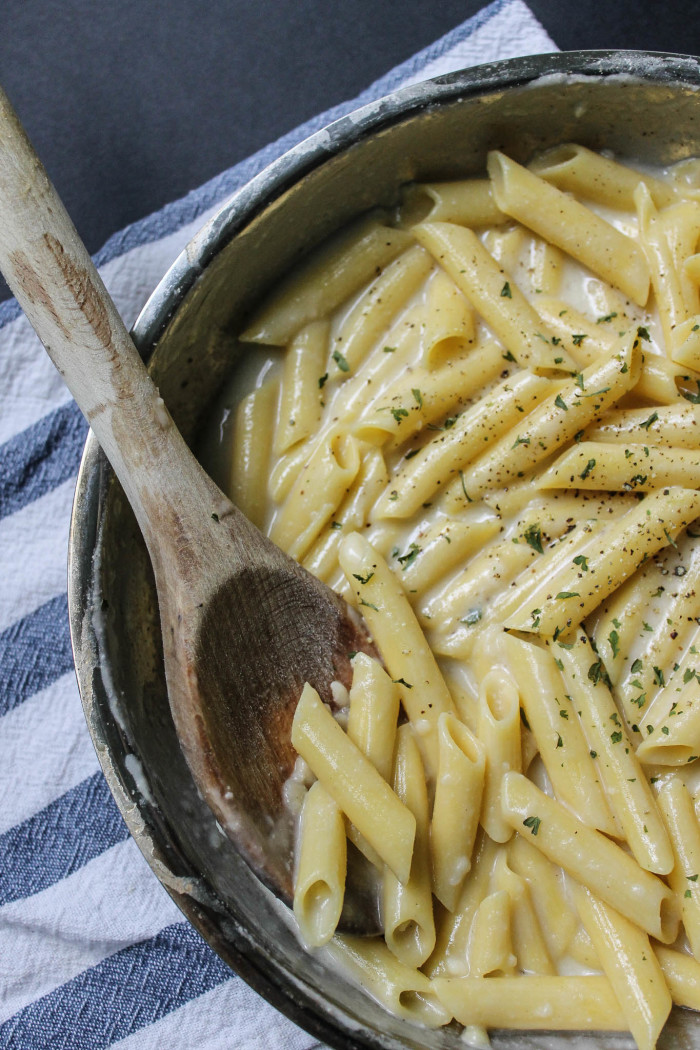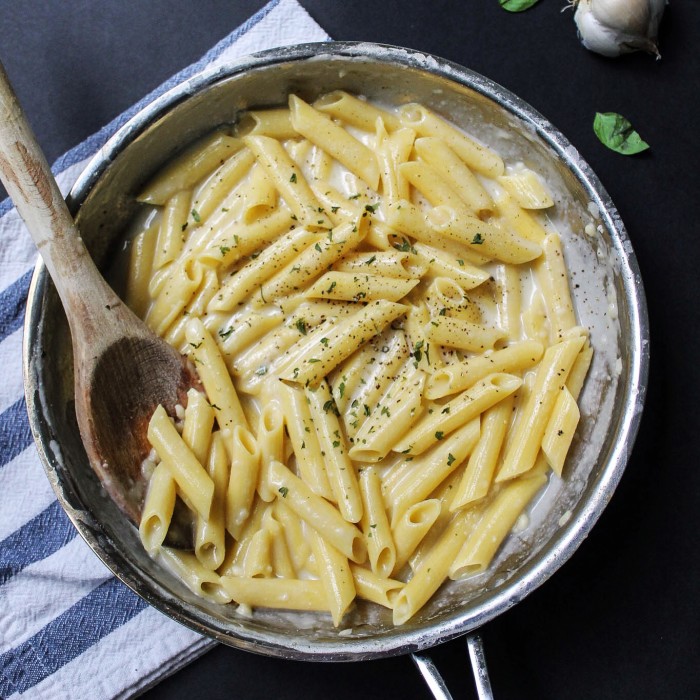 Garlic Cream Sauce
2015-06-30 10:38:29
Ingredients
2 garlic cloves, minced
2 tbsp. earth balance spread or coconut oil
1/4 tsp. unrefined salt
pepper to taste
2 cups plain almond, coconut or other unsweetened non-dairy milk
1/2 cup gluten free flour
optional 1 tsp. each of oregano, parsley, and rosemary
drizzle of olive oil and salt & pepper to taste
Instructions
Start by prepping your ingredients, then melt the earth balance or coconut oil in a pan over low to medium heat. Once spread has melted, add the garlic and sauté about two minutes or until translucent. Add the salt and pepper and optional herbs to this pan and let steam sauté until fragrant. Add the non-dairy milk to this pan and allow it to warm and absorb flavors, then whisk in the flour until there are no lumps. Continue stirring awhile until the mix thickens, about ten minutes. Next, turn off the heat and allow sauce to settle and thicken then drizzle with olive oil and additional salt and pepper.
Simple Sweets & Treats http://simplesweetsandtreats.com/
Follow Kristina's board Simple Recipes on Pinterest.