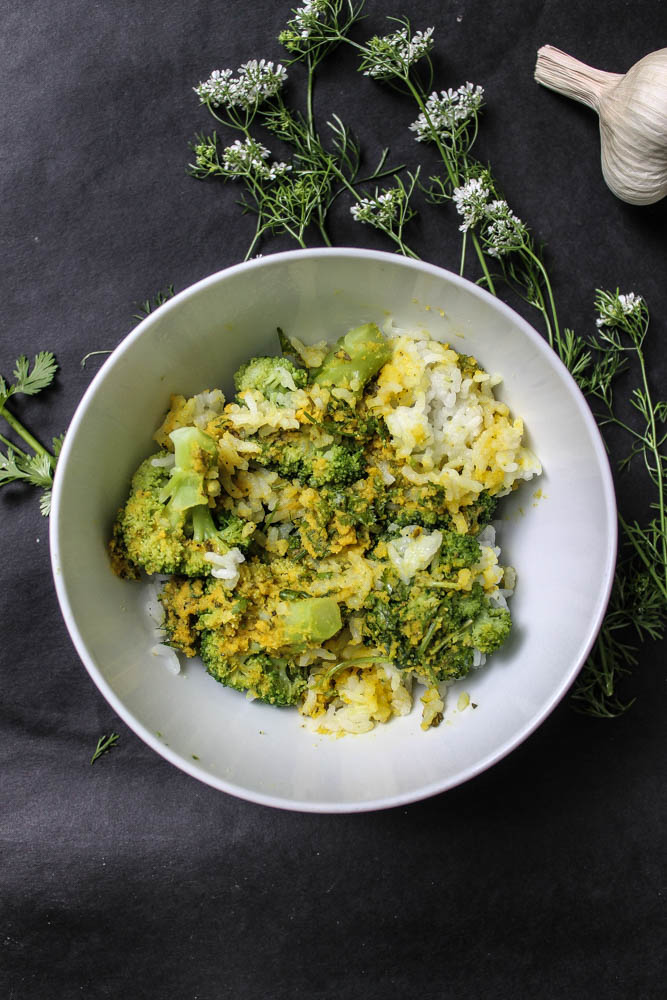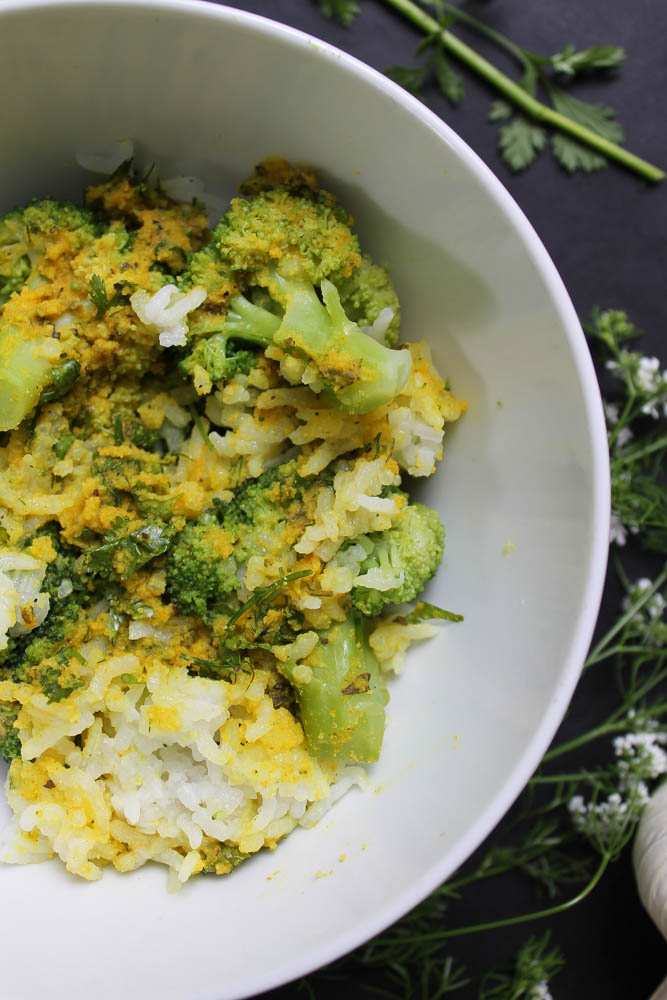 This Ginger Garlic Rice is savory and sweet with a slight spice. Similar to a sweet and sour sauce, the sauce is sweet and tangy from the citrus juice and deep maple flavor. The ginger and garlic add the perfect amount of heat to balance out these sweet, tangy, and salty flavors. This contrast of tastes creates such a delightful and vibrant sauce that is perfect as a dipping sauce or glazed over steamed veggies and fluffy jasmine rice. This ginger garlic rice bowl is super nutritious, simple to make, plus it tastes amazing—everything you could want in a veggie-rice bowl. It's packed with healthy carbs, veggies, protein, and delicious healing herbs that add a warming touch to this satisfying bowl of goodness.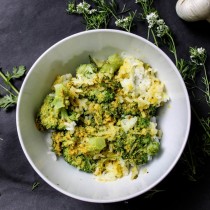 Garlic Ginger Rice
2016-07-02 11:25:25
Ingredients
1 cup dry white rice
2 cups boiling water
1 head of broccoli, rinsed and steamed
Sauce
1/4 tsp. salt
1 tbsp. lemon juice
1/4 tsp. minced ginger
2 garlic cloves, minced
Sprinkle of black pepper
1/4 tsp. turmeric
1/4 tsp. chilli powder
1 tbsp. maple syrup
Instructions
Add the rice to a pot of boiling water and cook for about 15 minutes, then cover with a lid for 10 minutes to let the rice absorb any excess moisture. Steam or boil the broccoli for around 10 minutes, then toss with the rice. Assemble the sauce ingredients in a small dish or cup and whisk everything together. Pour over the rice and broccoli and top with additional herbs. Enjoy!
Simple Sweets & Treats http://simplesweetsandtreats.com/