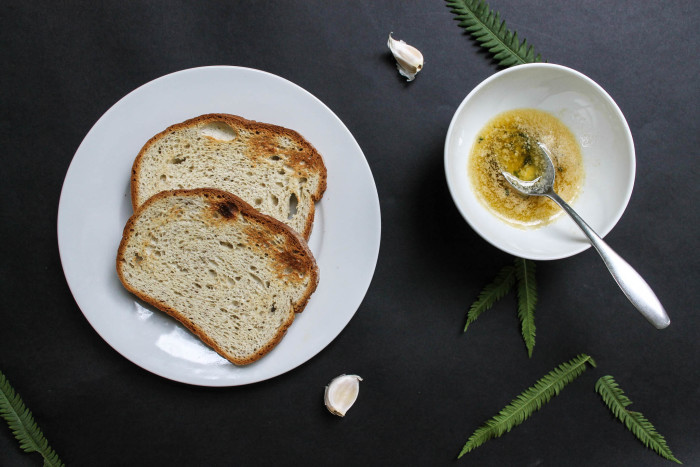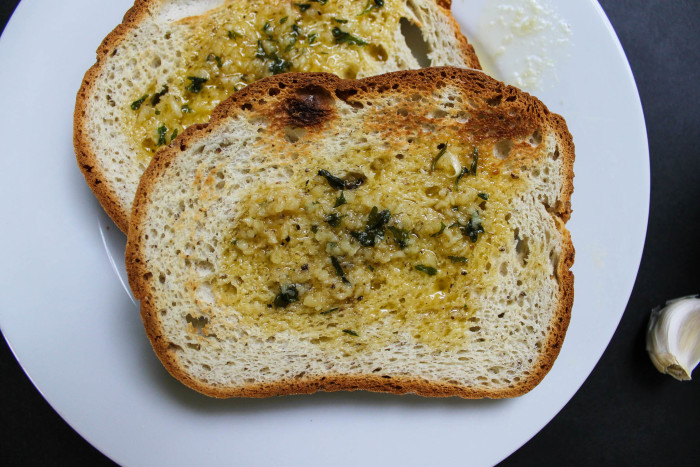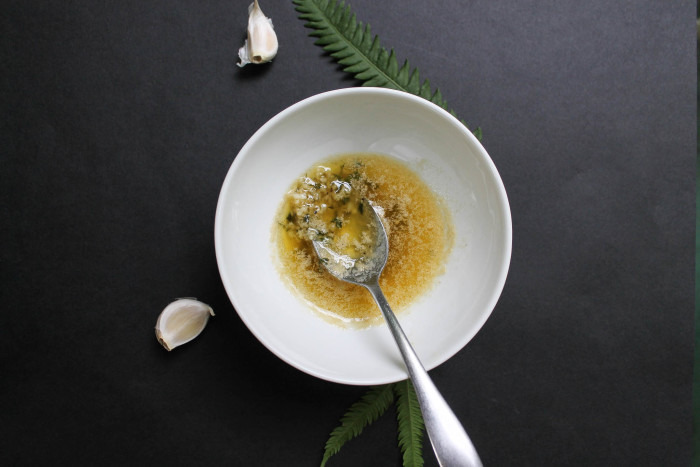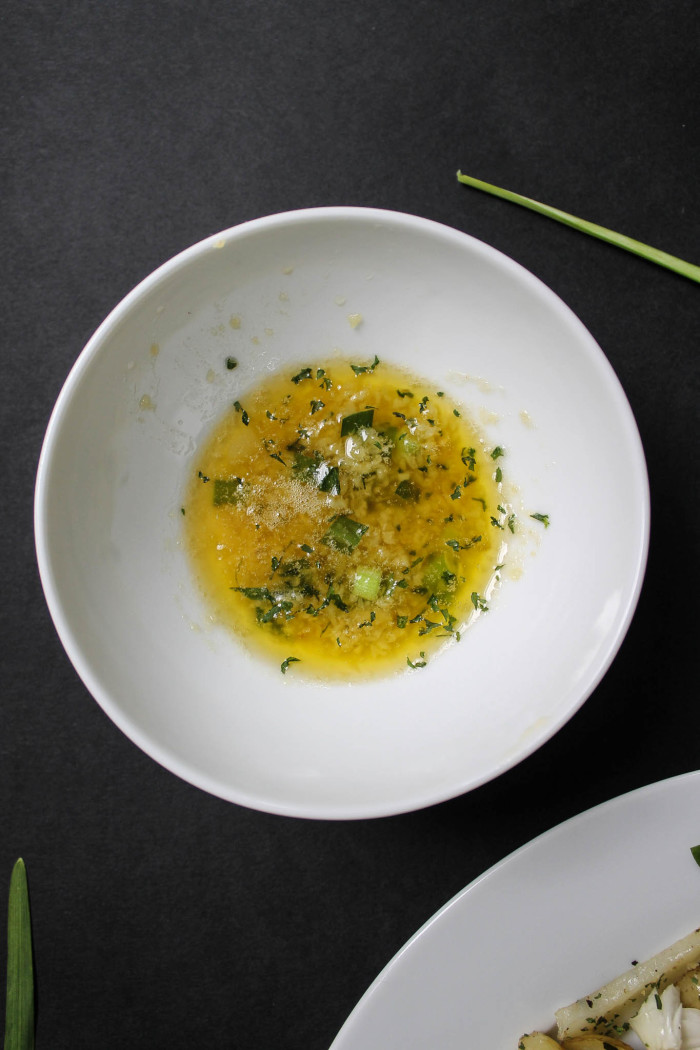 This garlic butter is like liquid gold, or melted garlic gold that is flavored with garlic & herbs and seasoned with salt & pepper. These aromatic herbs and mild spices infuse into the softened garlic for an wonderfully fragrant and delicious pot of gold.
It's so delicious you will want to put it on everything. Slather it, dip it, and drizzle it on bread, pasta, rice, veggies–any excuse to drench everything in garlic butter, right? It's so delicious yet incredibly simple to make in a matter of minutes with just a few main ingredients plus herbs & spices.
This savory golden garlic butter also happens to be dairy-free; it is simply a blend of plant oils that contain healthy fats such as omega-3 and 6. It's a delicious cruelty-free and allergen-free substitute to garlic butter!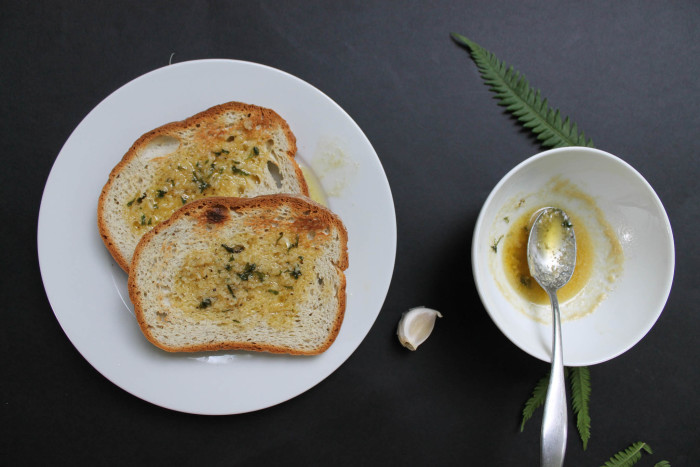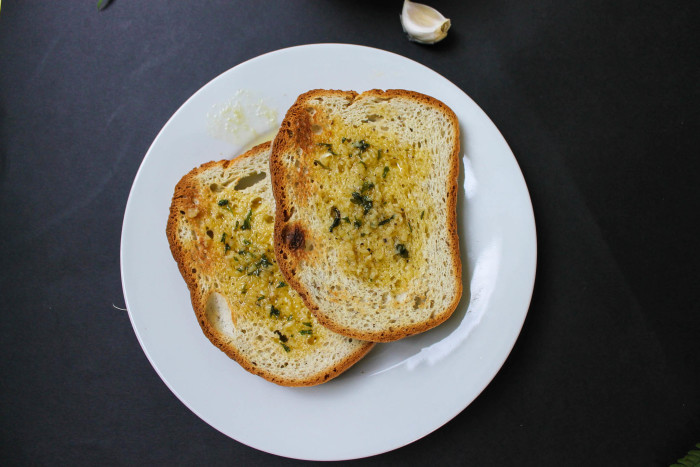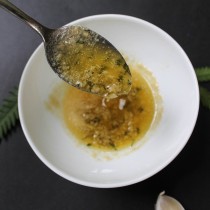 Golden Garlic Butter
2015-08-05 11:01:15
Ingredients
4 TBSP. Earth Balance buttery spread or Smart Balance
3 garlic cloves, minced
1/4 tsp. pink Himalayan salt
black pepper to taste
1/4 cup avocado or olive oil
2 tsp. dried parsley
1 tsp. dried oregano
1 tsp. dried basil
Instructions
Start by melting the butter in a pan along with minced garlic and melt over low heat until butter is creamy and garlic is translucent, about three minutes. Take pan off of heat and add herbs, salt, pepper, and additional oil. Let it absorb the flavors and enjoy!
Simple Sweets & Treats http://simplesweetsandtreats.com/
For an oil-free version with similar flavors, try
Whipped Guacamole
for a super creamy and delicious dip, spread, or sauce!