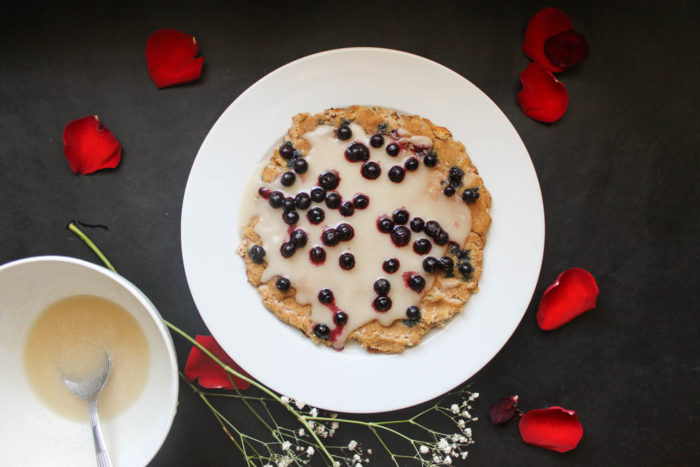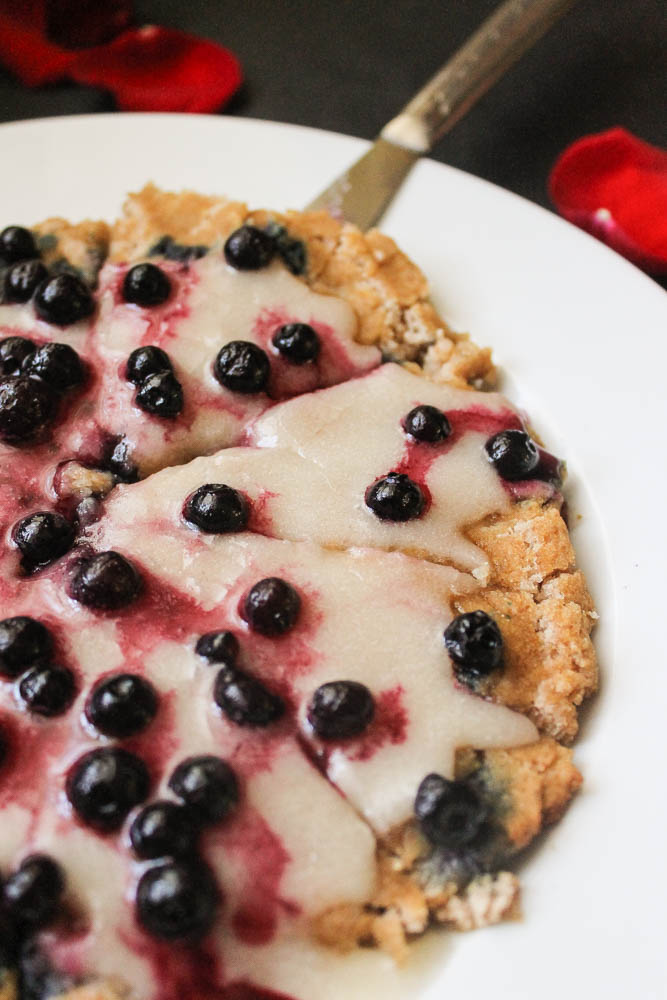 This moist lemon blueberry burst cake is bursting with flavor from tart wild blueberries and lemon zest. Lemon icing is drizzled overtop, as it sinks into the moist cake. Together, the tart blueberry and lemon flavor along with natural sweetness from the icing create an amazing tasting cake that is light, yet rich and decadent.
But unlike mosts cakes, this lemon blueberry burst cake is made without refined flours, sugars, or hydrogenated oils. It is also grain-free and dairy-free. By using coconut or almond flour, this substitutes regular flour. It also absorbs moisture really well so you don't need to use as much flour for the same effect. Plus, it's anti-inflammatory rather than high-glycemic like refined white flour, which can spark blood sugar and initiate inflammation. This lemon blueberry cake is a complete makeover of the refined traditional version, yet it tastes similar and remarkably sweet for being somewhat healthy.
A simple one-bowl recipe, the cake's main ingredient involves coconut or almond flour, which absorbs moisture so well that you can get away with using much less (also saves on ingredient amounts, which is always great!). You can also use an all purpose wheat flour or gluten free flour, but make sure to double the amount since they don't absorb as much moisture.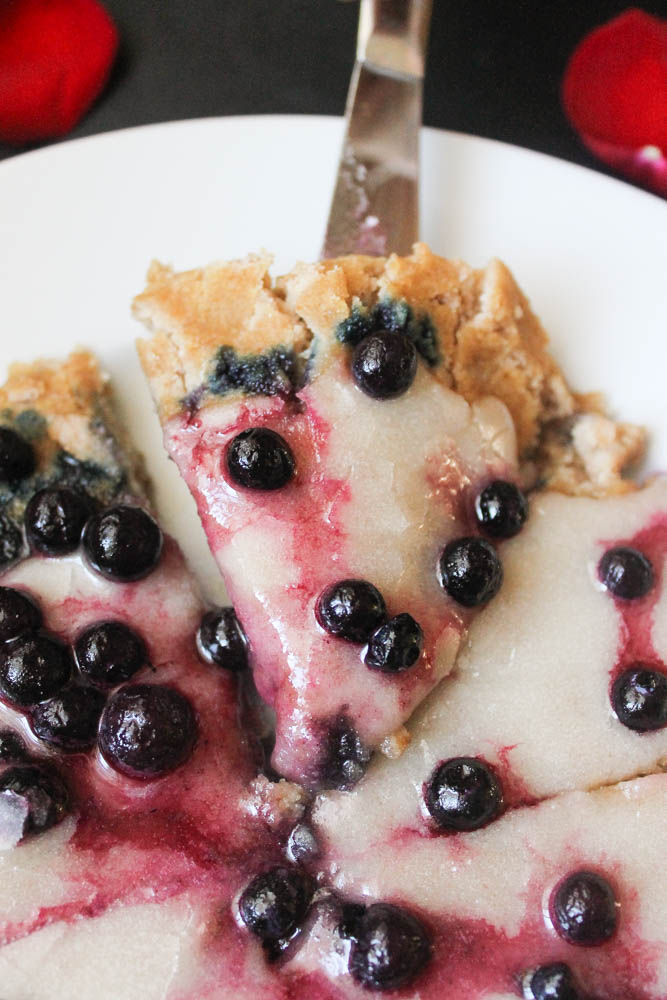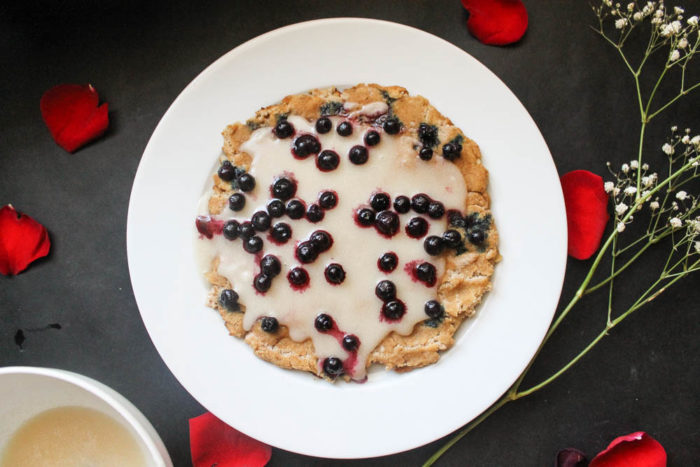 Lemon Blueberry Burst Cake:
Dry Ingredients:
1/2 cup coconut flour (double if using regular flour)
1/4 tsp. salt
1/2 tsp. baking powder
Wet Ingredients:
1/4 cup full fat coconut milk
3/4 to 1 cup water (start with 3/4 and add the extra water if too dry)
1/4 cup maple syrup
1 flax egg (1 tbsp. flaxmeal + 3 tbsp. water, whisked)
3 tbsp. coconut, brown, or white unrefined sugar
1 tbsp. oil of choice (avocado oil was used in this recipe)
2 tsp. vanilla extract
1 tbsp. fresh lemon juice
1 tsp. lemon zest
Icing:
2 cups powdered sugar
1 tsp. lemon zest
2 tbsp. fresh lemon juice
A pinch of pink salt
Directions:
Preheat oven to 350 degrees, then prepare a circular cake pan with parchment paper greased with oil of choice. Meanwhile, add coconut flour, salt, and baking soda to a large bowl and mix. Add all the wet ingredients to dry ingredients and mix until combined and there are no lumps remaining in the batter. Add the batter to a parchment paper-lined cake pan, and bake in a preheated oven for 30 minutes or until an inserted toothpick comes out clean. Let cool, and assemble the frosting by combining powdered sugar, pink salt, lemon zest and juice, then mixing until smooth. Drizzle icing over the cooled cake, top with fresh blueberries (or thawed frozen blueberries) and enjoy!