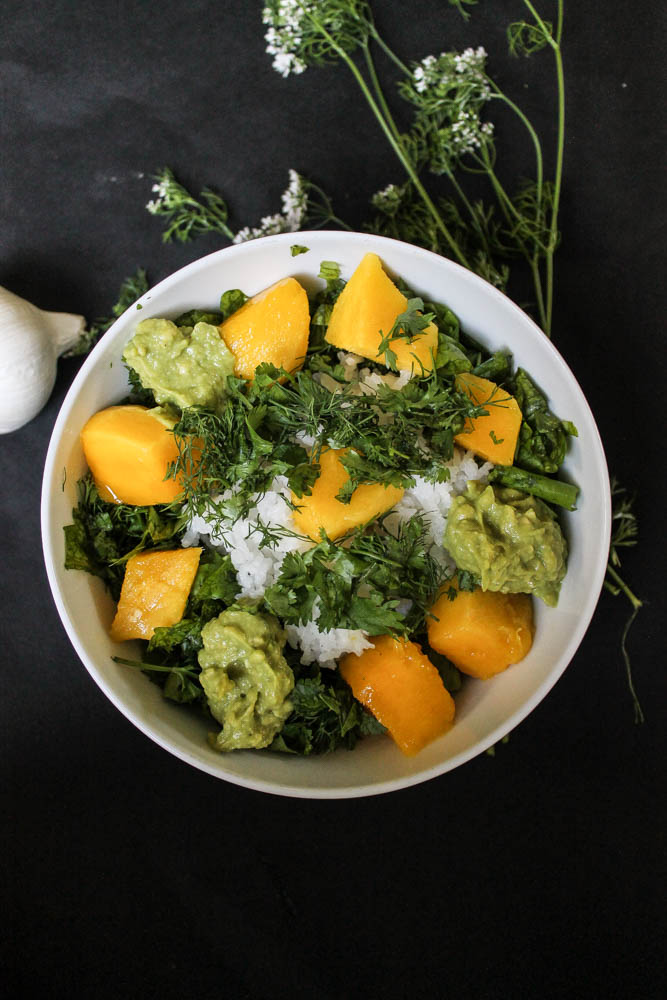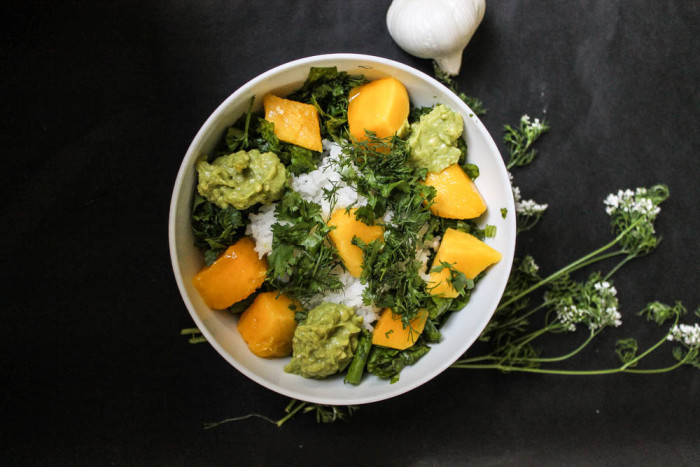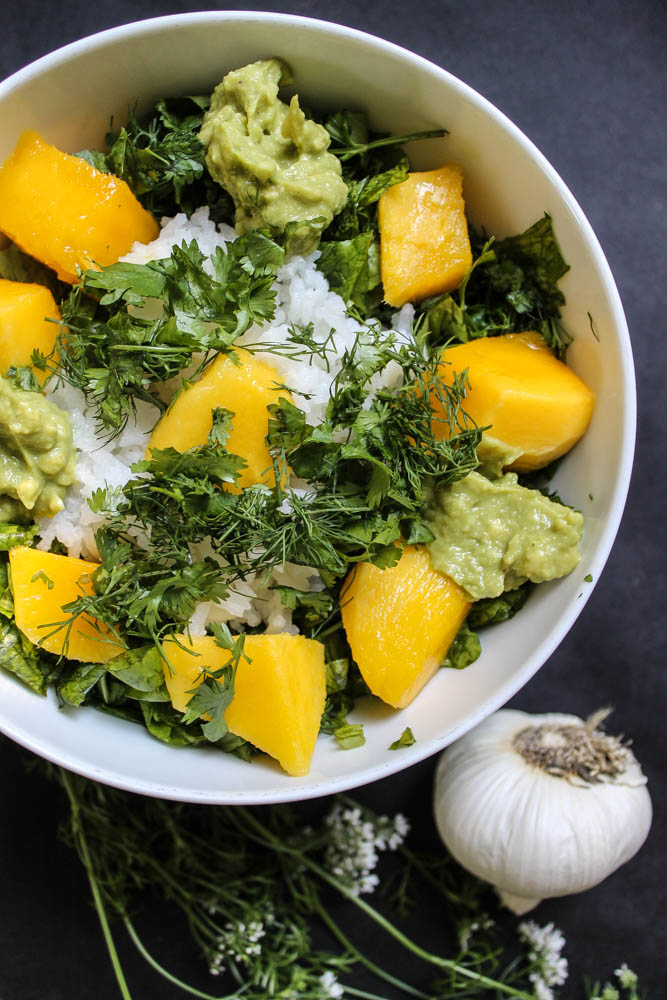 There is something so satisfying about bowls filled with vibrant colors, savory-sweet flavor combinations, and a variety of textures. The exciting mixture of ingredients makes your taste buds happy and leaves your belly satisfied. This tropical-inspired mango rice bowl is just that–combining sweet, savory, and tart flavors with soft, crisp, and creamy textures. The mixture of fresh ingredients brings out each of their flavors and release their nutrients. The flavors all mesh wonderfully! The sweet mango that melts in your mouth combined with warm, soft jasmine rice, and coated in a creamy guacamole that tastes of zesty lime and garlic. It's one of those recipes where you throw a bunch of simple, fresh ingredients into a bowl and it transforms into a fantastic recipe without all the prep and cooking time.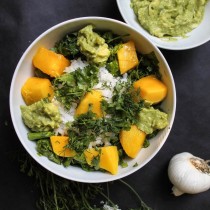 Mango Rice Bowl
2016-06-25 13:11:17
Ingredients
1 cup white rice
2 cups water
1/4 cup shredded fresh cilantro or 1/2 tbsp. dried cilantro
1 tbsp. lime juice
1 tbsp. maple syrup
Salt & Pepper to taste
1 cup chopped mango
Creamy Mashed Avocado
1 avocado
Juice from 1/2 a lime
1/4 tsp. sea salt
1 garlic clove, minced
Dash of pepper
Instructions
Add 1 cup of rice to 2 cups of boiling water and cook on low for about 10 minutes or until the rice has absorbed the water. Cover with a lid for ten minutes and assemble the other ingredients in a bowl. Add the rice to this bowl and mix until ingredients are combined with the rice, then toss in the chopped mango. Scoop out the avocado and add the lime juice and salt to a bowl with the avocado. Mash it with a fork until it has reached desired texture, then add the minced garlic and pepper and mix until combined. Top the mango rice bowl with the creamy avocado mash. Enjoy!
Simple Sweets & Treats http://simplesweetsandtreats.com/