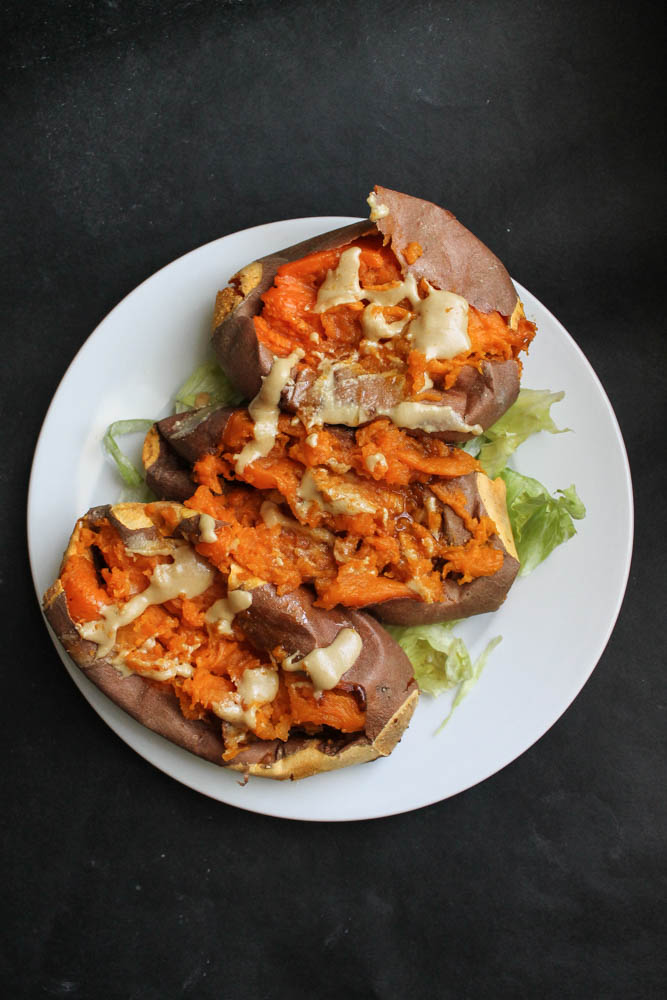 I jut love simplicity (hence simple sweets ;). Especially when it comes to food, not only are simple foods easier, but there is something so satisfying and delicious about savoring a few, flavorful ingredients. Food doesn't have to be made complicated–just made with care and quality, whole-food ingredients—and simple meals are perfect, because who has time to make complicated meals anymore? Hungry and tired? Sweet potatoes will save you.
These sweet potatoes are just that–super simple, yet they are sweet, nutritious and easy to make with an amazing texture that is super satisfying and nourishing. Adding a bit of flavor enhancers complement the sweet potatoes wonderfully—the sweet from the potatoes and the maple syrup are balanced by the salty and savory nut butter. It tastes a bit like caramel topping when everything is mixed together! Although, they are quite good without toppings too! Not only are they super tasty, but they contain tons of antioxidants, vitamin A, vitamin C, and loads of minerals—the list goes on and on. They are also anti-inflammatory, help regulate blood sugar, and are healing for the digestive system. There are endless reasons to eat sweet potatoes!
Simply set washed sweet potatoes/yams in the oven and let them slowly bake until they are sweet, soft, and oozing with their own caramel. The amount of time that they cook, and the heat level does the trick– I tried and failed many times to cook them to that delicious soft and caramely stage, but finally found a time and temp that works. The best part is that you can leave them in the oven and forget about them until they're ready, then just add whatever toppings you like. Maple syrup and nut butter with a little bit of salt crystals are delicious—sweet and salty, yet nutritious.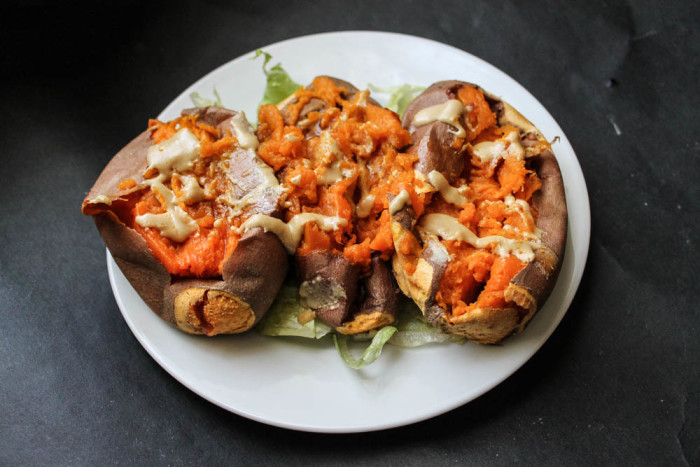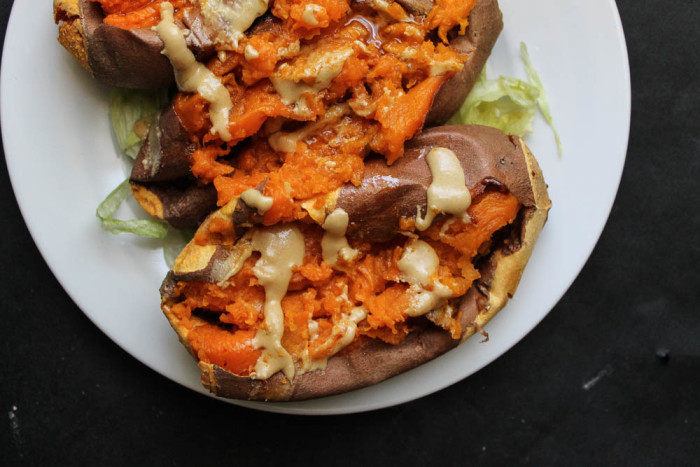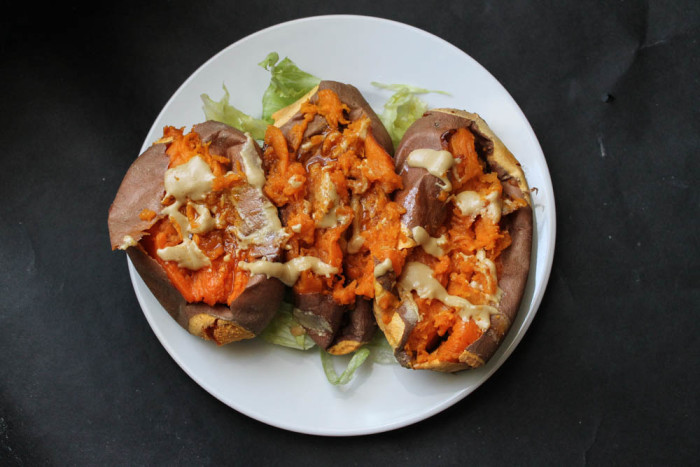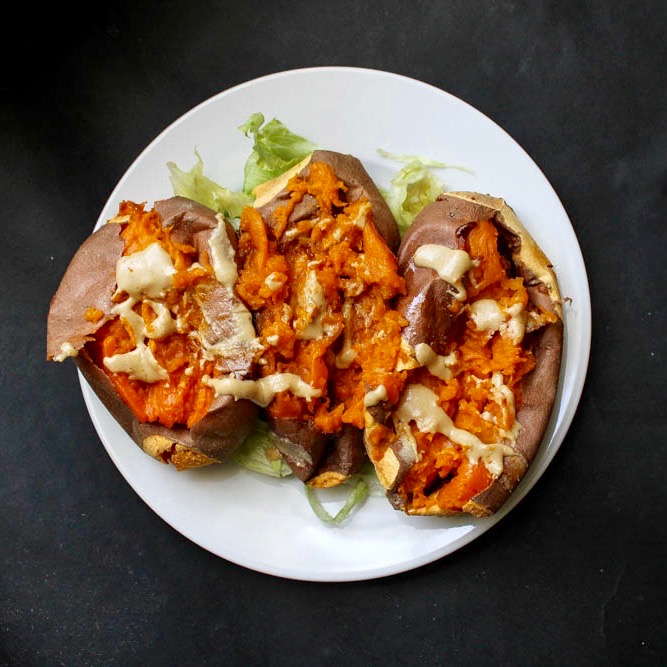 Simple Sweet Potatoes
2016-05-18 09:25:29
Ingredients
3-4 medium-sized sweet potatoes or yams
3 tbsp. nut butter of choice such as cashew butter,
sesame seed butter (tahini), and almond butter
3 tbsp. maple syrup
Sprinkle of unrefined salt crystals
optional 1 tsp. lemon juice
Instructions
Preheat the oven to 375 degrees. Wash and dry sweet potatoes, then place them on a baking tray lined with parchment paper. Bake for around 90 minutes, for regular size potatoes, 70 minutes for smaller potatoes. After cooking, let them cool for a bit, then drizzle the nut butter and maple syrup. Sprinkle salt to taste and optional lemon juice. Enjoy!
Simple Sweets & Treats http://simplesweetsandtreats.com/