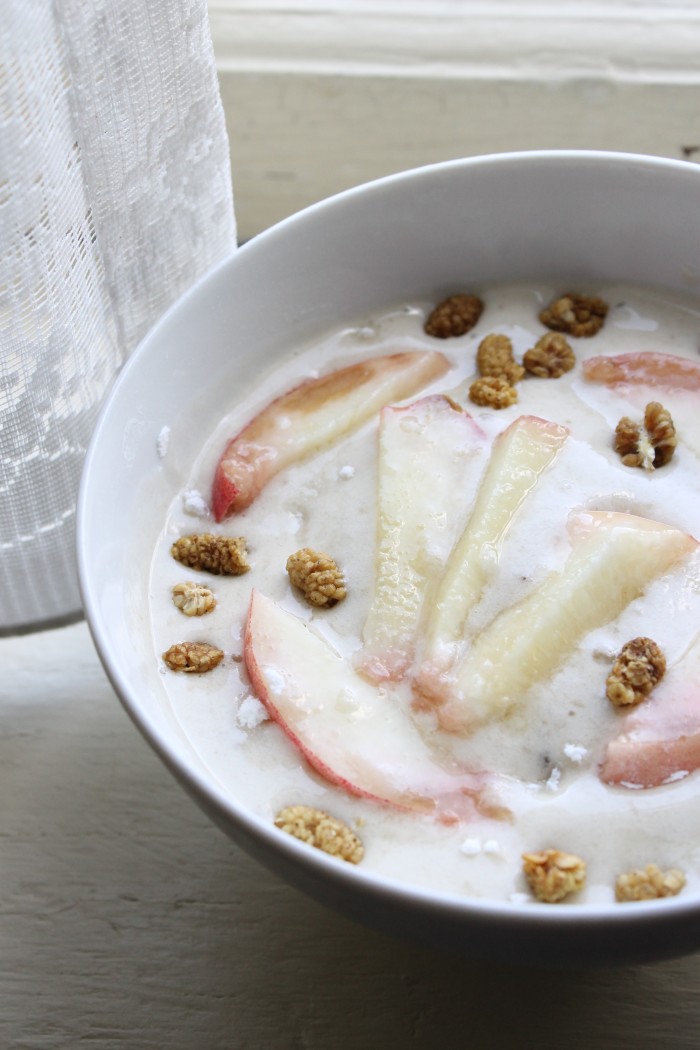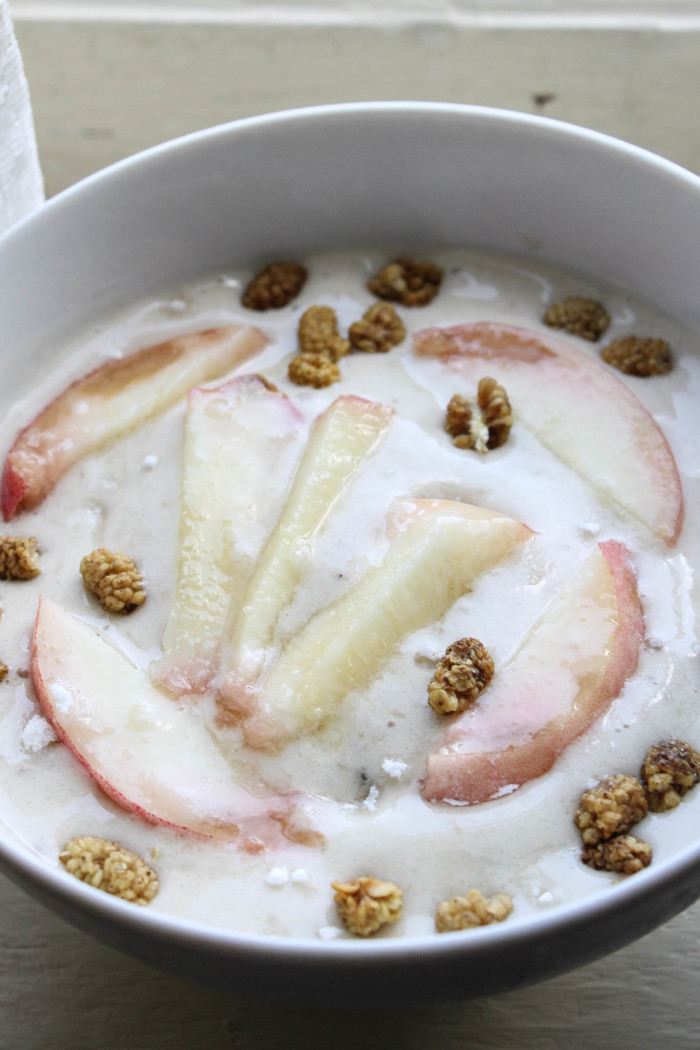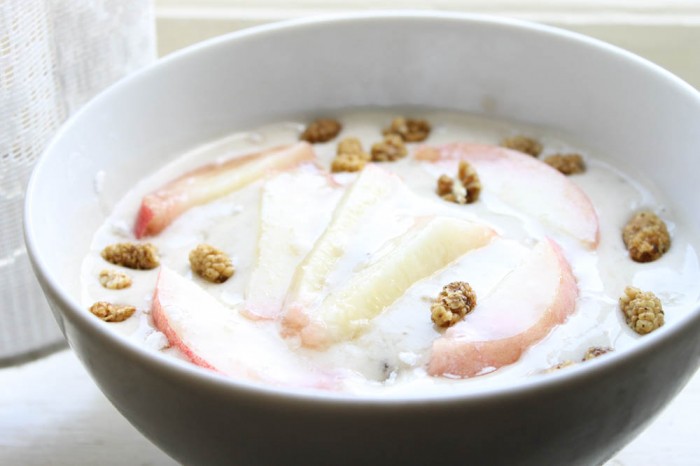 Creamy soft serve, juicy sun-sweetened peaches, and crumbly dried mulberries combine with subtle flavors of maple and cinnamon in this delicious smoothie. It is like a sweet and buttery peach pie mixed with soft-serve in a bowl, and it actually happens to be full of nutrients. The main ingredients are sun-ripened fruits because they naturally add the sweetest flavors and creamiest textures as well as loads of vitamins, minerals, and phytonutrients. It tastes delicious and is good for you–the perfect compromise.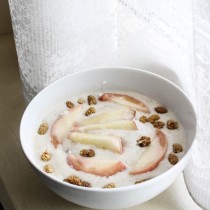 Peach Pie Smoothie Bowl
2015-07-27 13:05:32
Ingredients
4 frozen bananas (frozen when ripe)
2 fresh ripe bananas
2 tbsp. maple syrup
dash of cinnamon
3 ripe peaches, sliced
1/2 cup dried mulberries
Instructions
Add the bananas to a food processor or high-speed blender and blend on low, scraping down the sides until bananas transform into soft serve. Now add in the rest of the ingredients except for the peaches and mulberries. Blend for a few seconds then pour into a dish and top with sliced peaches and mulberries. Top with additional maple syrup if desired. Enjoy!
Simple Sweets & Treats http://simplesweetsandtreats.com/