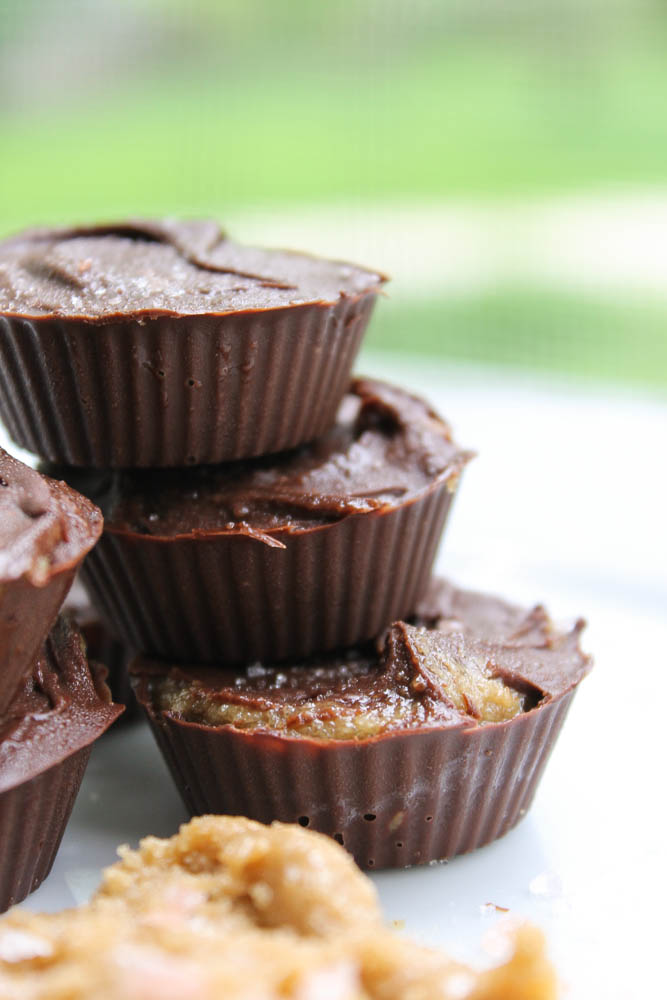 Can you ever go wrong with chocolate and peanut butter? I don't think it's possible. Mixed with fluffy powdered sugar and dusted with sprinkles of pink salt, these treats are peanut butter perfection.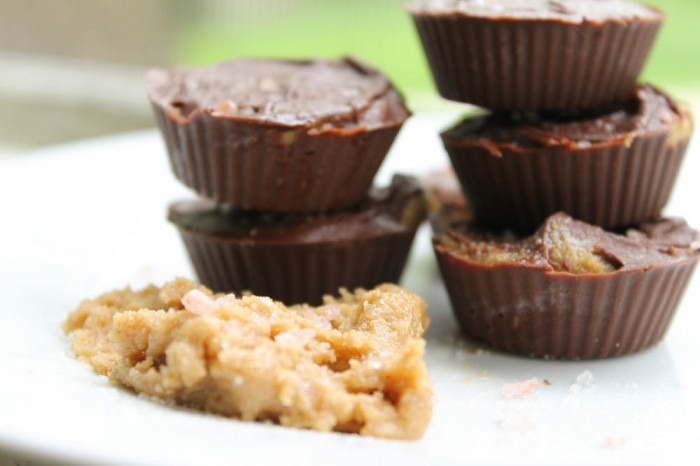 The sweet and fluffy peanut butter filling and rich chocolate coating are super easy to make, and are fortunately quite natural. They're made without chemicals, fillers, animal products or hydrogenated oils. These delicious and healthy peanut butter cups should be savored and enjoyed without any worries!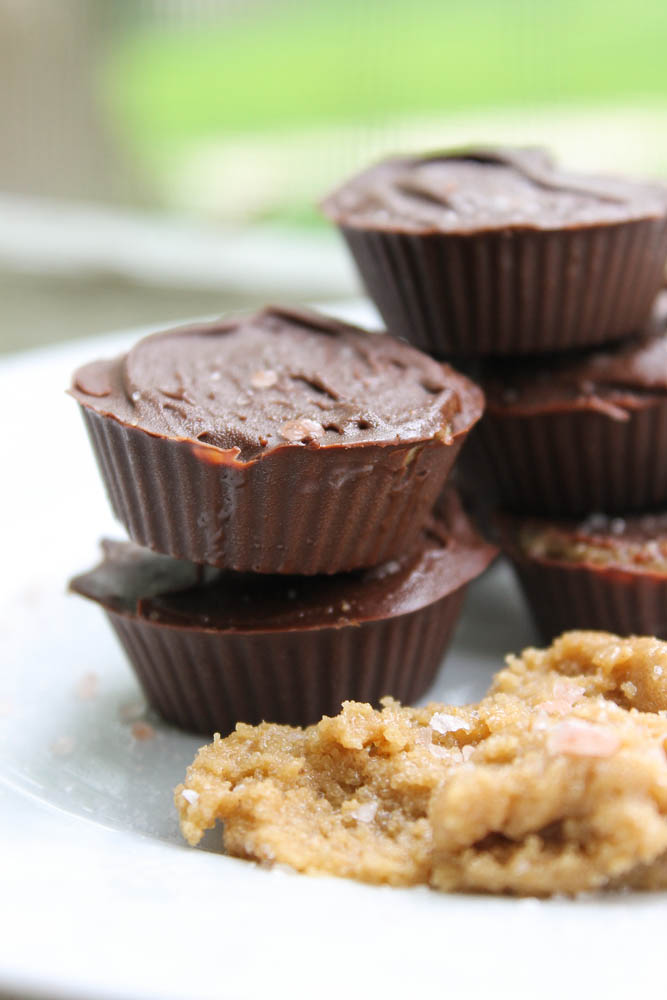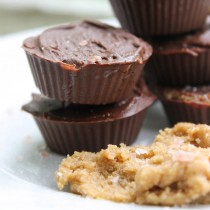 Salted Chocolate Peanut Butter Cups
2014-07-09 10:31:20
Ingredients
1 cup natural peanut butter
1 cup organic powdered sugar
1 tsp. vanilla
1 tsp. pink salt
melted chocolate of choice or homemade version
1/2 cup cocoa powder, 1/2 cup coconut oil, 1/2 cup sugar, salt
extra fine pink salt for dusting
Instructions
Add peanut butter filling ingredients to a medium-sized bowl and mix until just combined; set aside and make melted chocolate. Thinly coat peanut butter cup candy molds* with the melted chocolate and freeze for a couple of hours. After chocolate has hardened, add a spoonful of peanut butter mixture and coat with more melted chocolate. Sprinkle the top with pink salt and freeze some more, then enjoy these delicious and chocolatey peanut butter bites.
Notes
*pb cup candy molds: http://www.amazon.com/Cybrtrayd-AO032-Chocolate-Copyrighted-Instructions/dp/B000EDS064
Simple Sweets & Treats http://simplesweetsandtreats.com/