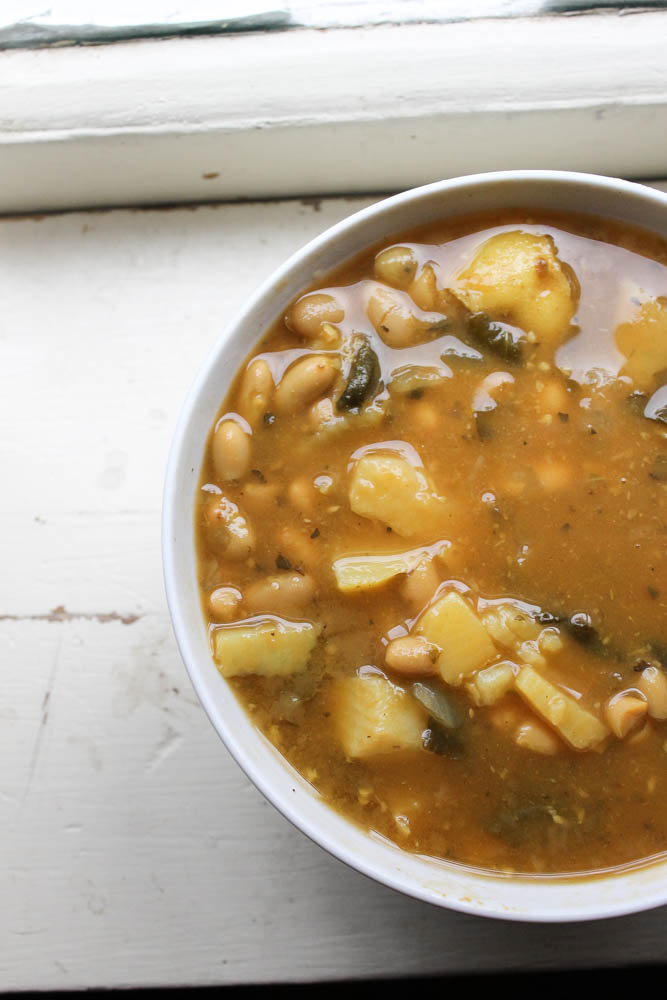 The convenience of throwing a bunch of ingredients together in the morning and having dinner ready without doing a bunch of work makes this recipe a quick and easy meal. It is hearty and warming with Italian spices and a touch of garlic. Yellow potatoes are delicious in this soup because of their buttery and soft flesh. It is high in protein and gluten free. This meal is perfect mixed with pasta or gluten-free pasta.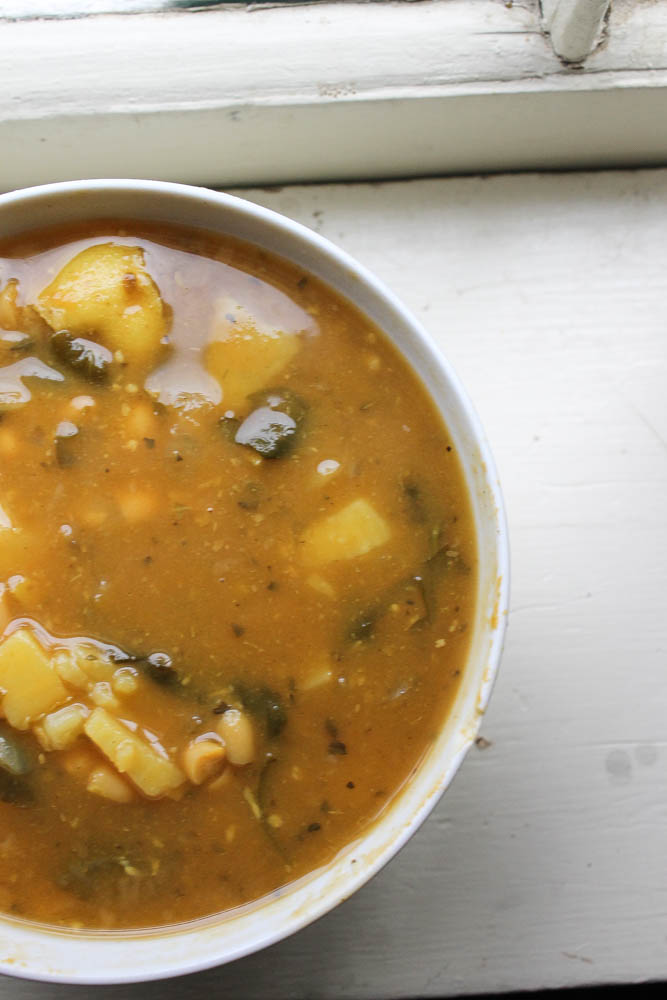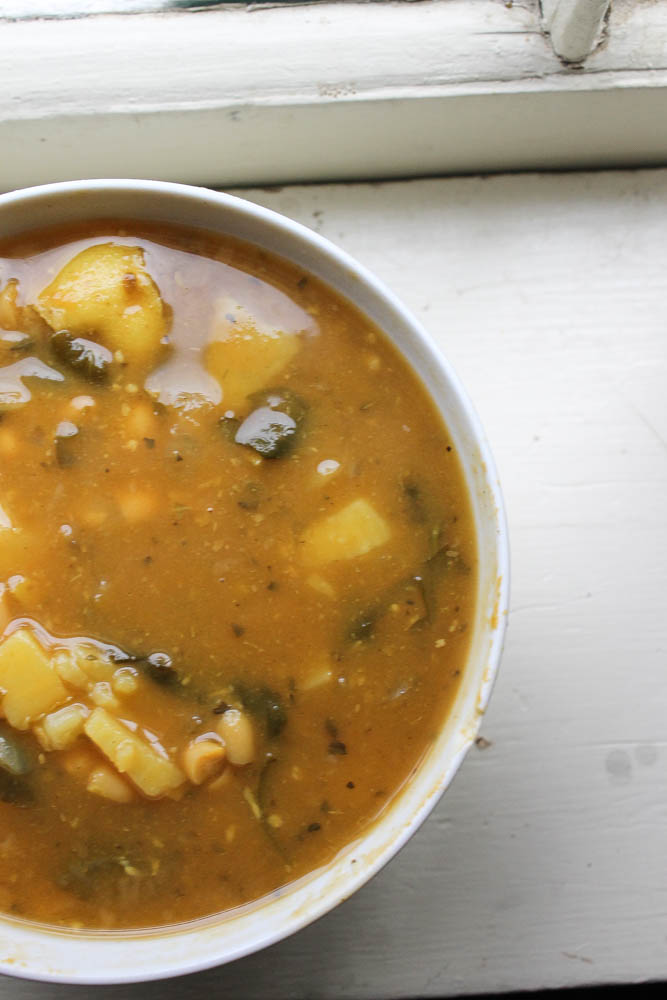 Kristina Humphreys
2014-11-29 11:17:21
Ingredients
2 cans white beans such as Cannellini
3 or 4 large Yukon Gold potatoes
4 leaves of kale, de-stemmed
32 oz. veggie broth + 1 tbs. sugar
(optional) 4 tomatoes
2 cloves of minced garlic
1 tbs. dried oregano and basil
1 tbs. dried parsley
1 tsp. thyme
Italian Seasonings and sea salt to taste
Instructions
Prepare and chop ingredients. Add to slow-cooker along with rinsed beans, veggie broth, kale, and chopped potatoes & optional tomatoes. Cover with spices and garlic then stir. Turn on low for 8 hours until veggies are tender. Serve with pasta of choice and garnish with extra herbs and a squeeze of lemon.
Simple Sweets & Treats http://simplesweetsandtreats.com/