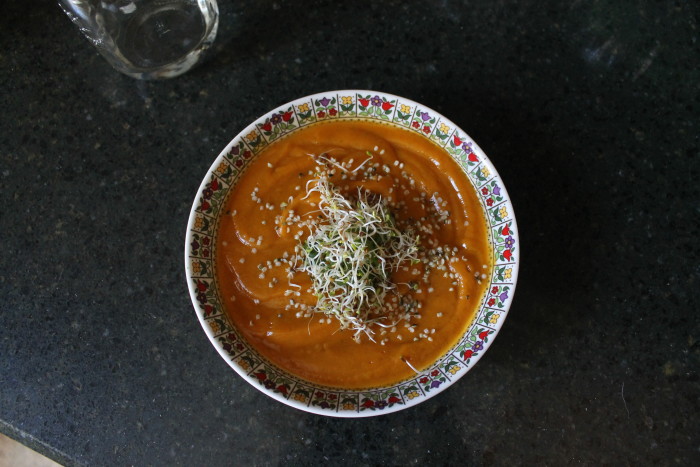 This sweet potato soup's texture is amazingly creamy. It is as smooth as velvet and creamier than many common cheese sauces or cream soups. It's also the perfect base that many herbs and spices can be added to for endless different flavor combinations. Use it as a sauce or simply a creamy soup that is delicious with so many foods.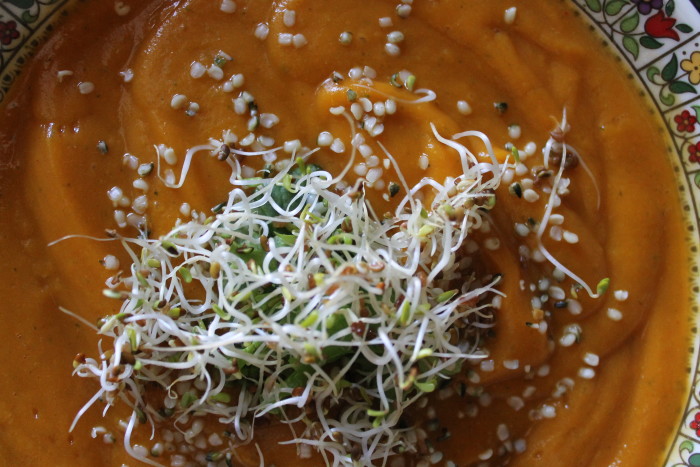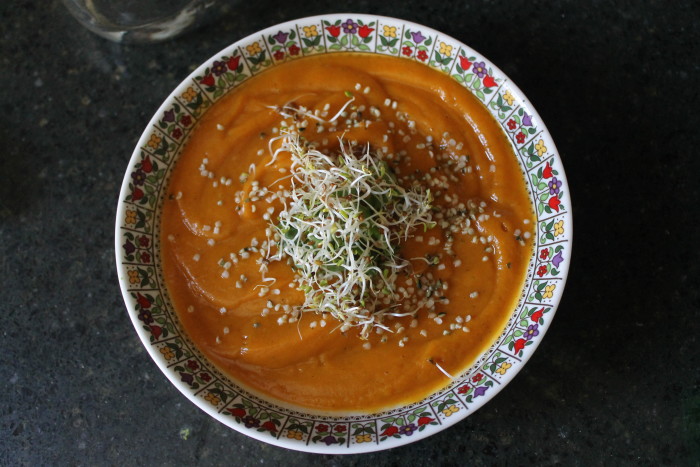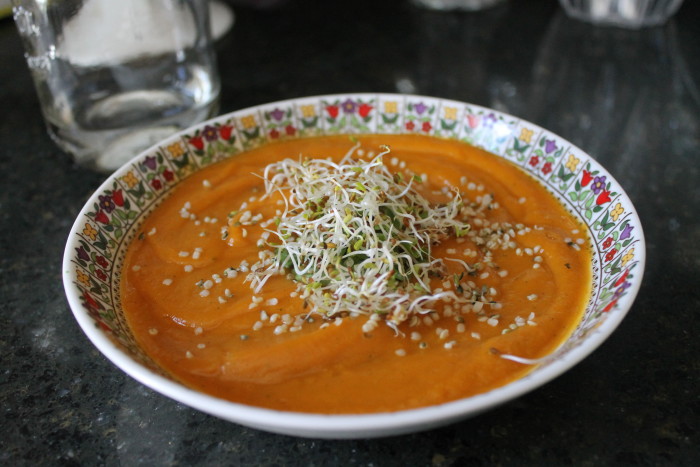 Sweet potatoes and yams are one of the most nutrient-dense foods. They contain high amounts of vitamin A and are rich in beta-carotene. This wonderful tuber is not only extremely nutritious, but it is delicious as well. When slow-roasted, their flavors fully develop and the flesh becomes caramelized. You can also steam them for a fluffy and soft texture. And when turned into a puree they become an incredibly smooth and buttery sauce or soup that can be transformed into so many recipes. This recipe uses mild herbs and spices for a tasty dish with subtle flavors.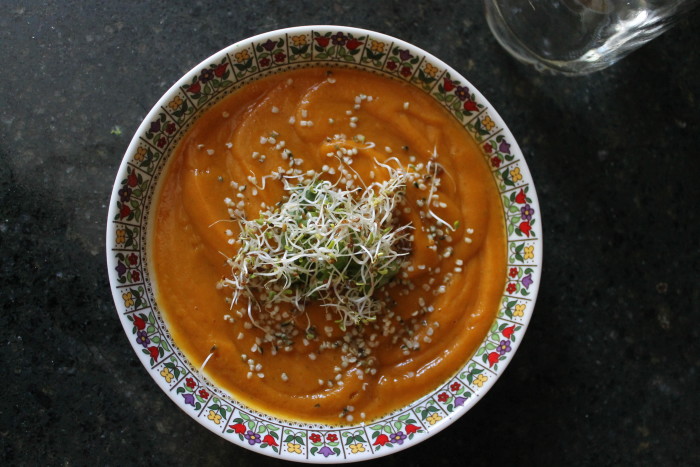 Sweet Potato Soup
2015-03-12 11:43:57
Ingredients
4 sweet potatoes, cooked until soft
2 cloves minced garlic
1/4 tsp. dried basil
1/4 tsp. dried parsley
1/4 tsp. turmeric
dash of paprika
dash of salt
1/2 tbsp. oil of choice
optional toppings: extra seasonings, sprouts, and seeds
Instructions
Add cooked sweet potatoes to a high-speed blender or food processor and blend on high until very creamy. Add in the rest of the ingredients and blend on low until flavors combine. Pour and serve. Top with additional seasonings and toppings. Enjoy!
Simple Sweets & Treats http://simplesweetsandtreats.com/