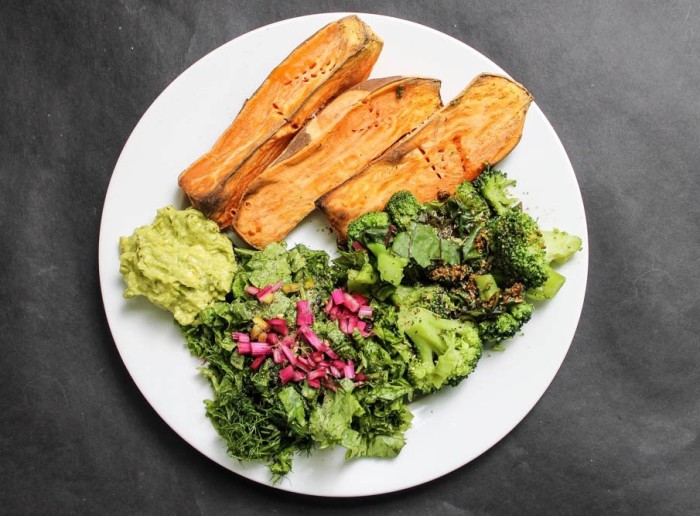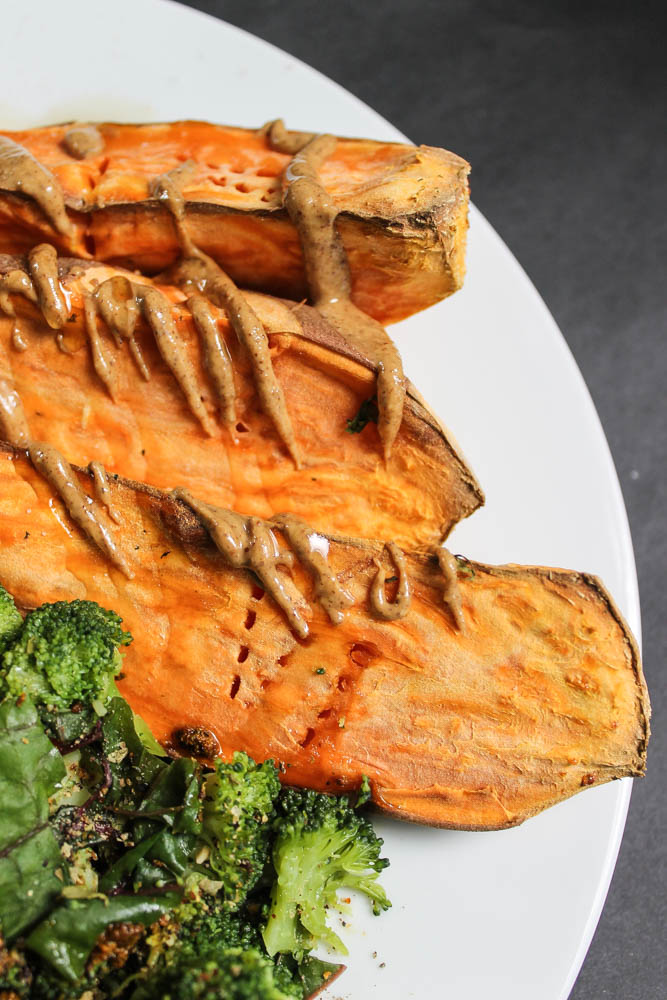 This sweet potato veggie plate is super delicious and satisfying while being full of essential nutrients. All the colors and textures satisfy your mind and leave you fully satisfied. Fill your plate with nutrient-dense plants and you will feel energized from this flavorful goodness. The star of this recipe is the sweet potato—these sweet potato wedges are roasted until they are soft and moist with a subtle caramel flavor. Then they are drizzled with almond butter and maple syrup, which soak into the warm flesh of the sweet potatoes. They are perfectly sweet, salty, and nutty. The steamed broccoli and greens add a nice salty contrast to balance out the sweet, dense quality of the sweet potatoes—they add the essential savory element. Plus, the mineral-rich greens are full of protein that is easily digested and absorbed by the body—especially when steamed. This sweet potato veggie plate is full of complex carbs, fiber, protein, and numerous vitamins and minerals. The various flavors and textures create a colorful and satisfying meal, and you can fill your plate with nutritious plants until your heart is content!
It's also delicious topped with a nice, creamy scoop of guacamole !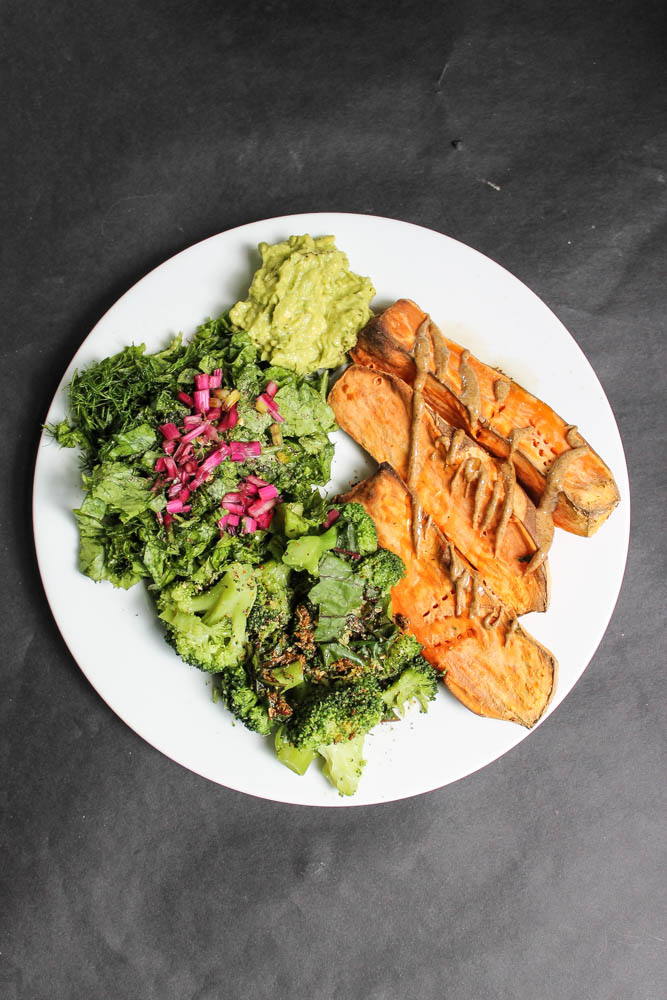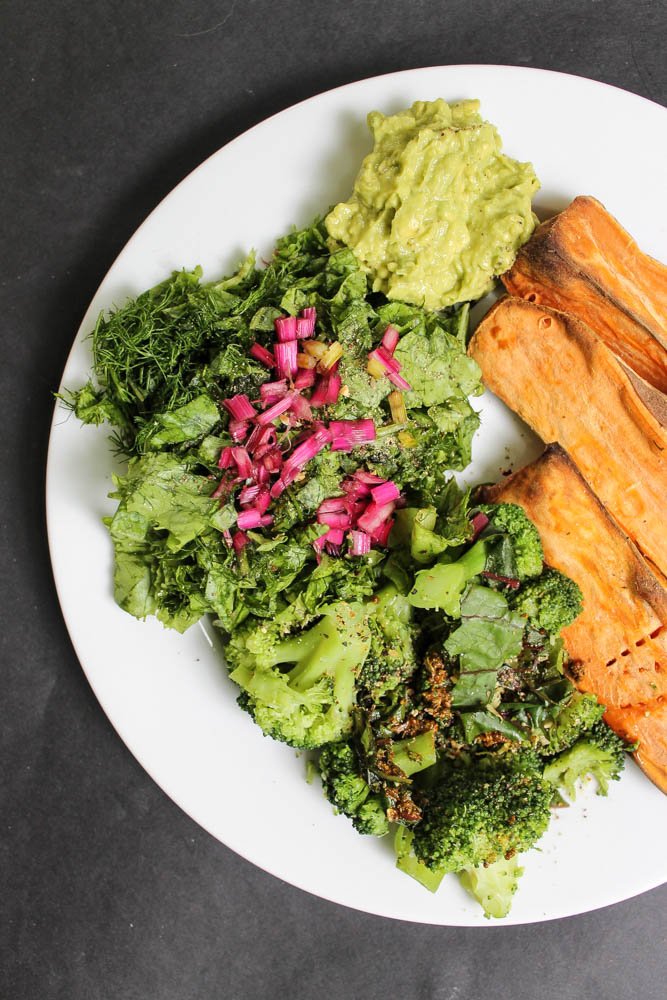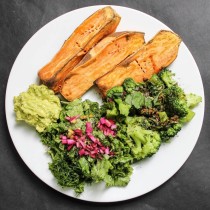 Sweet Potato Veggie Plate
2016-07-06 09:14:30
Sweet Potatoes
4 medium sweet potatoes
2 tbsp. almond butter
2 tbsp. maple syrup
Dash of unrefined salt
Veggies
1 head of broccoli, steamed or boiled
Steamed greens of choice such as swiss chard or collard greens
Avocado Mash
1 avocado
1 garlic clove, minced
1 tbsp. lemon juice
Salt & pepper to taste
Instructions
Preheat the oven to 375 degrees. Wash sweet potatoes and chop them lengthwise into wedges. Line a baking tray with parchment paper and top with the sliced sweet potatoes. Bake for around 45-60 minutes depending on the oven. If you insert a fork, the sweet potatoes should be soft and not starchy in the middle with slightly crisp edges. While the sweet potatoes cook, prepare the avocado mash and steam the broccoli for about 10 minutes, adding the greens for the last 5 minutes. Once everything has finished cooking, add everything to a plate and drizzle the sweet potatoes with the almond butter and maple syrup. Enjoy!
Notes
If using an efficient oven that cooks quickly, check the sweet potatoes after about 45 minutes. If using a slower oven, check on the sweet potatoes after about 50-60 minutes.
Simple Sweets & Treats http://simplesweetsandtreats.com/