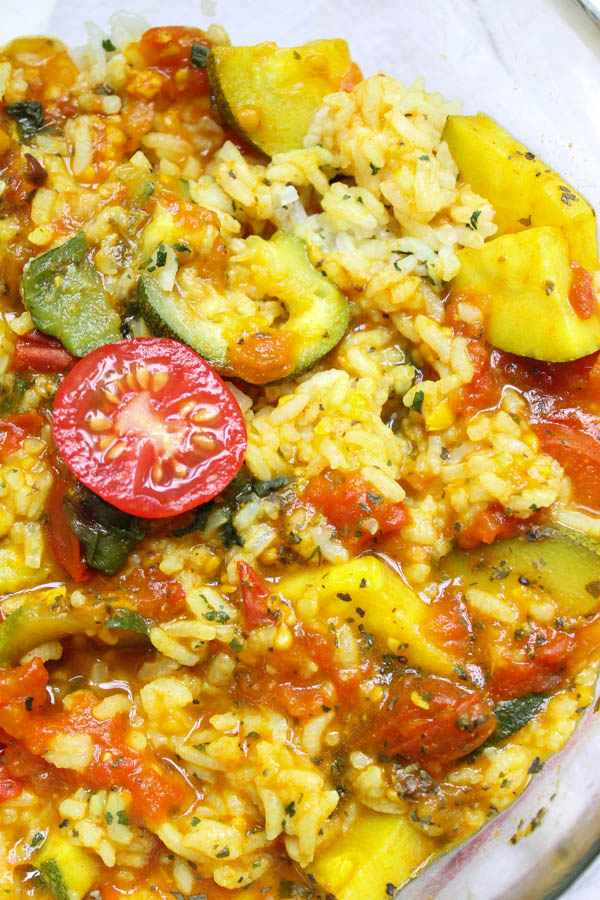 I don't know whether to call this dish a soup or a rice/ pasta type of dish. It is simply a bunch of delicious ingredients mixed together, and it turned out to be a very tasty concoction. It is warming and satisfying–perfect for the upcoming colder months.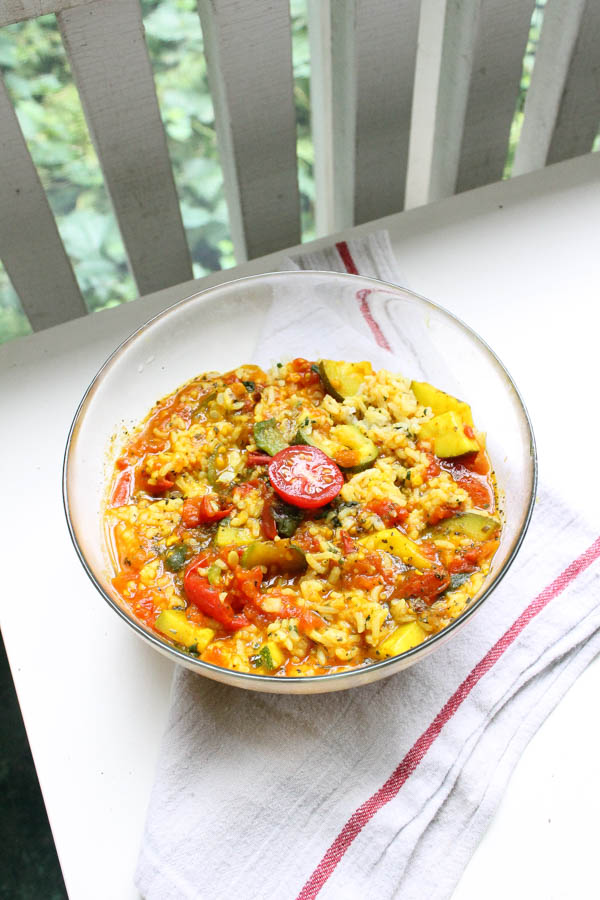 A flavorful blend of Italian herbs and spices brings out the salty and sweet taste of the tomatoes. This is mixed with creamy, fluffy rice and garlic veggies for a hearty and healthy gluten-free alternative to pasta.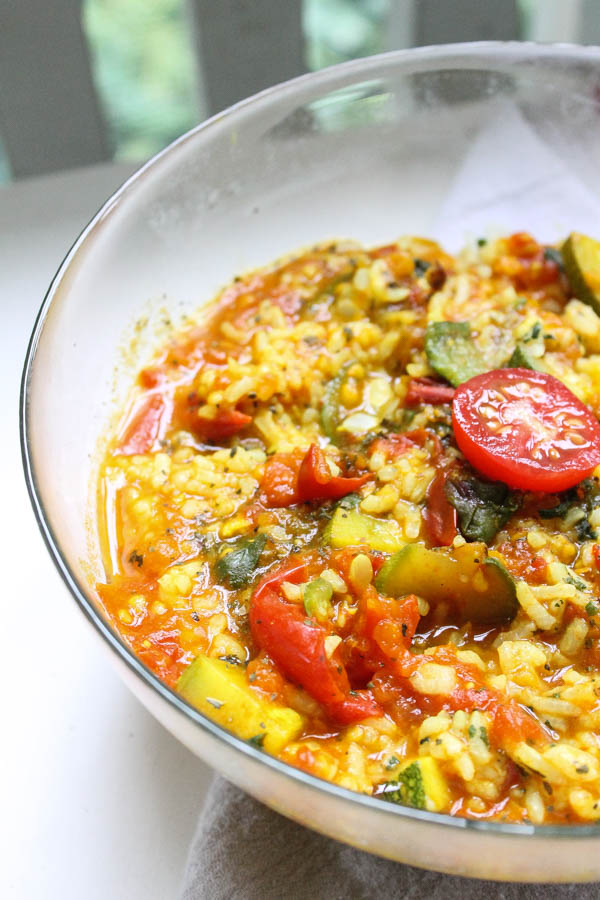 Warming Italian Rice Bowl
2014-10-16 21:07:43
Ingredients
2 cups white rice
2 medium zucchinis
2 cups cherry tomatoes, halved
1 cup tomato paste
1/4 cup liquid of choice (veggie broth, nut milk, water)
1/4 cup sweetener
1/2 cup chopped fresh parsley and oregano or 2 tbs. dried
Italian seasoning mix
2 tsp. turmeric
3 cloves minced garlic
1 tbsp. dried basil + fresh basil if available
sea salt and pepper to taste
Instructions
Cook white rice according to package directions then set aside, covered. Chop and dice zucchinis and cut tomatoes in half. Steam or boil zucchini. While it steams, chop herbs and mince garlic. Add to an skillet with oil and and liquid. Sauté for a few minutes on low then add everything but the rice and veggies. Mix thoroughly and cook for a few minutes. Once it has turned into a sauce, add veggies then either serve over rice or mix rice into the sauce. Garnish with extra fresh parsley and tomatoes.
Simple Sweets & Treats http://simplesweetsandtreats.com/