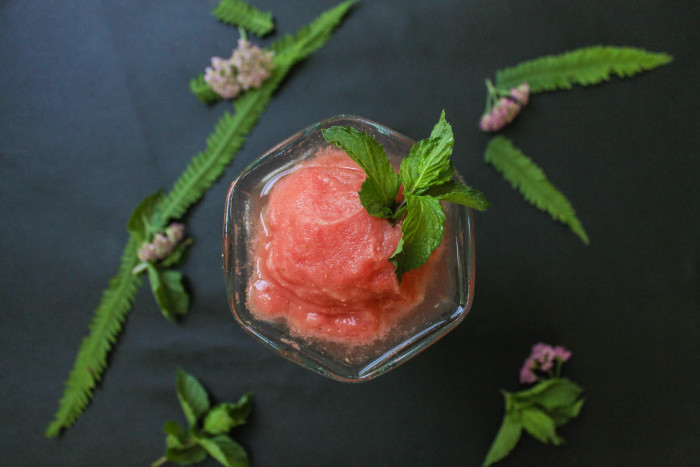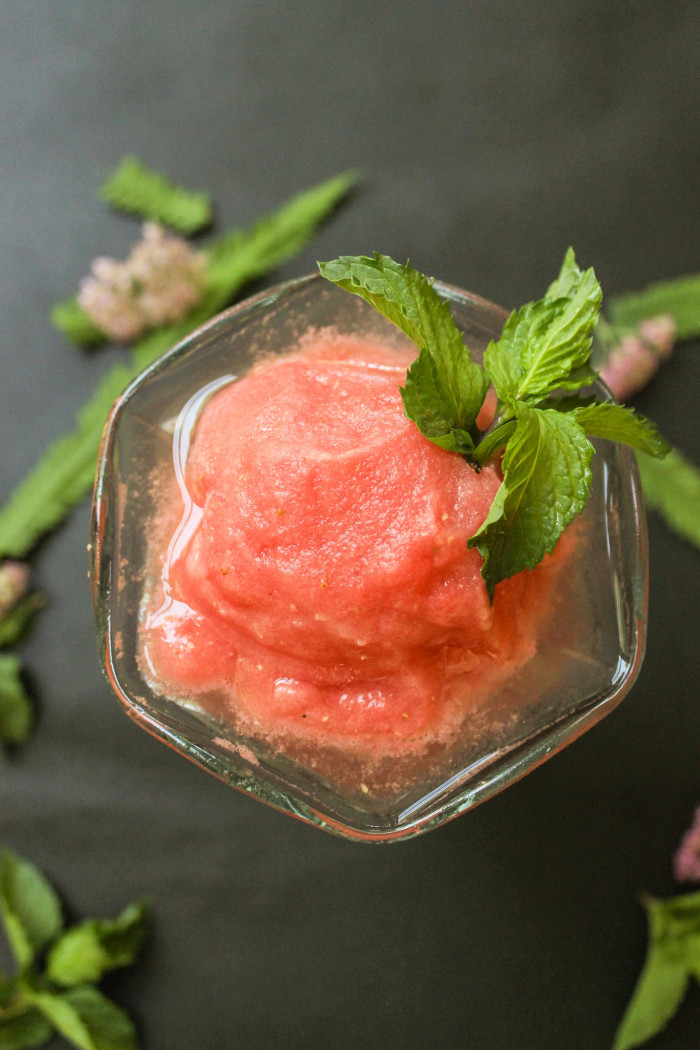 When it comes to refreshing summer treats, there is nothing quite like biting into a sweet and juicy watermelon. A good quality watermelon's crisp flesh melts in your mouth with its high water content. This natural sugary juice hydrates and nourishes your cells on a deep level, especially because of its high amount of electrolytes. It also provides vitamin A & C and is rich in phytonutrients and antioxidants. As for the beautiful red color, watermelon gets its vibrant pigment from lycopene–it contains even more than tomatoes!
Watermelon is definitely an amazing and hydrating fruit, but to make it even more refreshing, this recipe for a minty watermelon frosty is icy and sweet with a light and cooling mint flavor. It combines some of the most cooling ingredients that are chilled in the freezer to become dusted with ice crystals and then blended to create a frosty smoothie. Drinking this icy and sweet treat is one of the best ways to battle the heavy humidity of summer.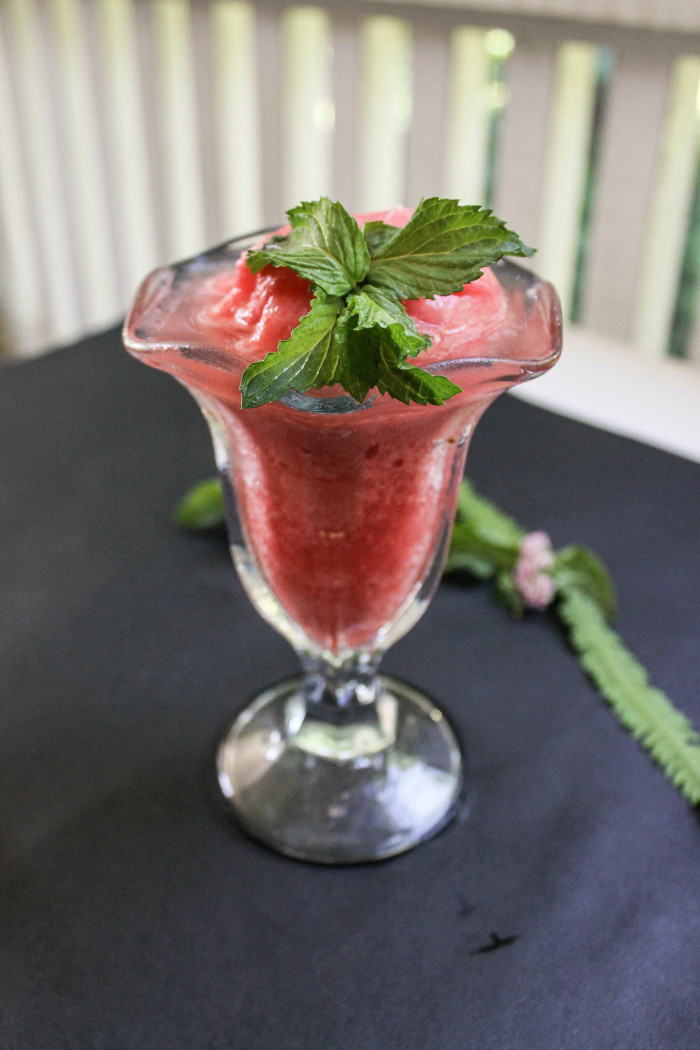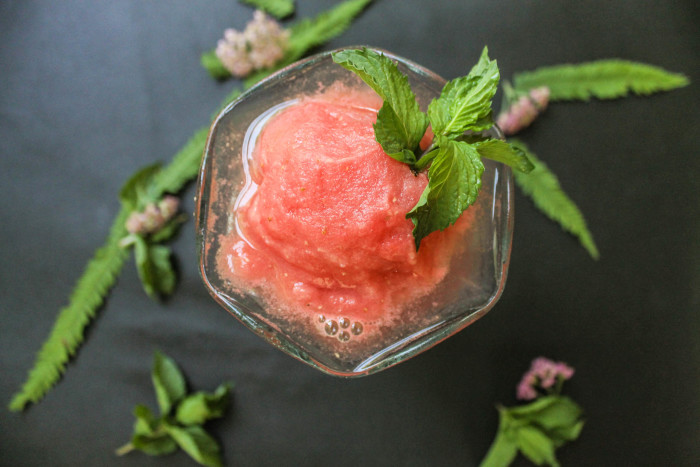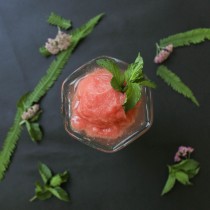 Minty Watermelon Frosty
2015-08-03 09:33:36
Ingredients
4 cups frozen watermelon
6 mint leaves
2 tbsp. sugar if watermelon is not very sweet
1 tbsp. lemon juice
Instructions
Cut and slice watermelon into cubes and add to a baking sheet covered with parchment paper. Freeze for 1 to 2 hours or until melon is frozen to preference. Once frozen, add chunks to a blender and blend until smooth. Rinse mint leaves and add to the blender along with the rest of the ingredients and pulse for a couple of seconds. Serve and enjoy!
Simple Sweets & Treats http://simplesweetsandtreats.com/