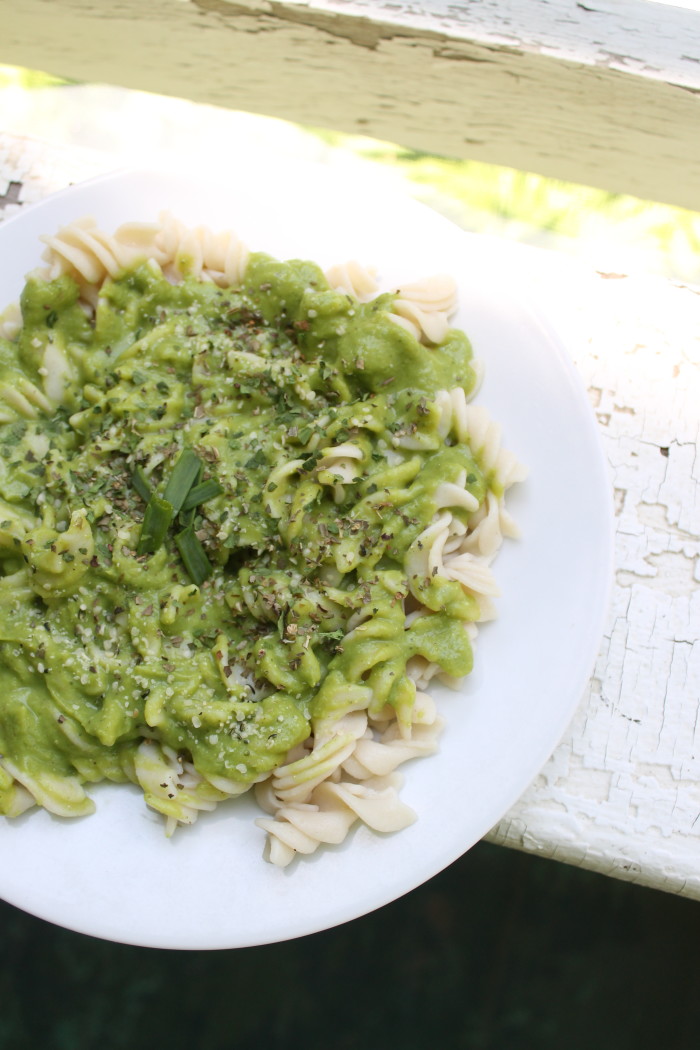 This dish is wonderfully creamy and satisfying and couldn't be any easier to make! Simply boil noodles, steam the peas, and blend with a few other ingredients and it's ready to eat. Using a high-speed blender, simple peas transform into a velvety and thick sauce with a savory flavor reminiscent of Alfredo sauce. It is also the perfect allergen-free and plant-based healthy meal. This nutritious and delicious meal is simple to create.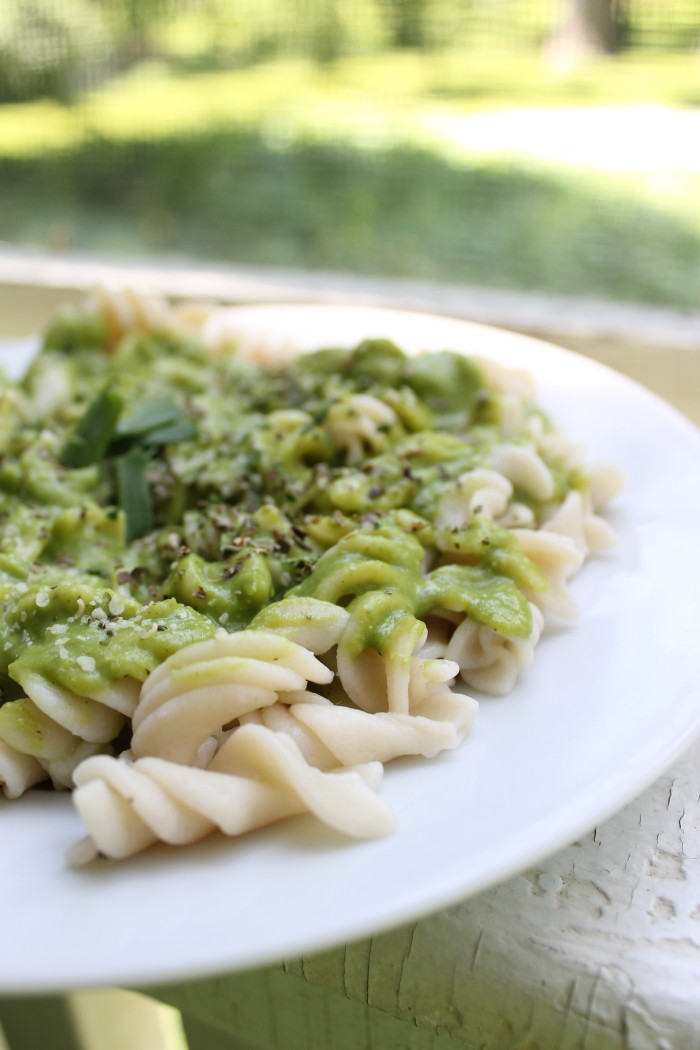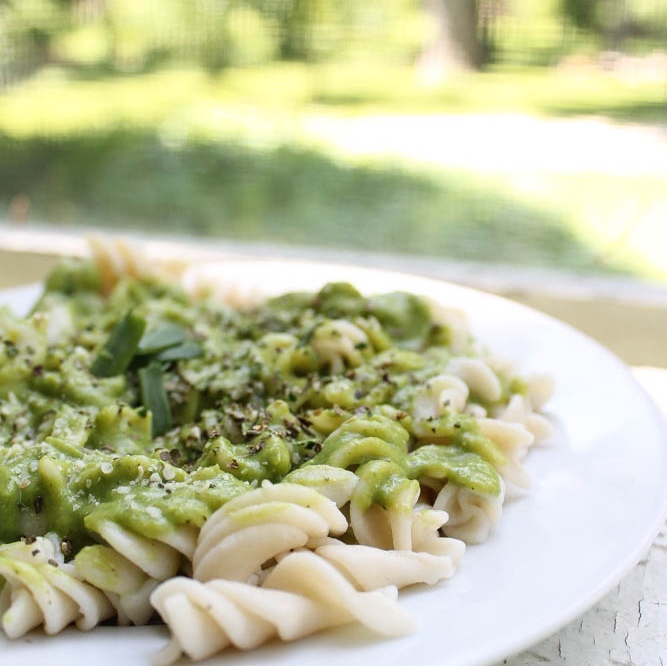 Gluten-Free Pasta & Pea Alfredo
2015-01-13 18:44:03
Ingredients
1/2 package pasta such as of gluten free brown rice spirals
Sauce
4 cups frozen sweet peas
1 to 2 cloves minced garlic
1 cup hot vegetable broth
1/2 cup warm non-dairy milk
1 tbs. coconut oil or earth balance buttery spread
1/4 tsp. basil
1/4 tsp. parsley
salt & pepper
Instructions
Prepare noodles according to package and boil or steam the peas for about ten minutes. After cooked, add peas to a high-speed blender and blend on high until smooth, then add in the rest of the sauce ingredients and blend on low. Pour sauce over the cooked and rinsed noodles. Garnish with additional herbs. Enjoy!
Simple Sweets & Treats http://simplesweetsandtreats.com/