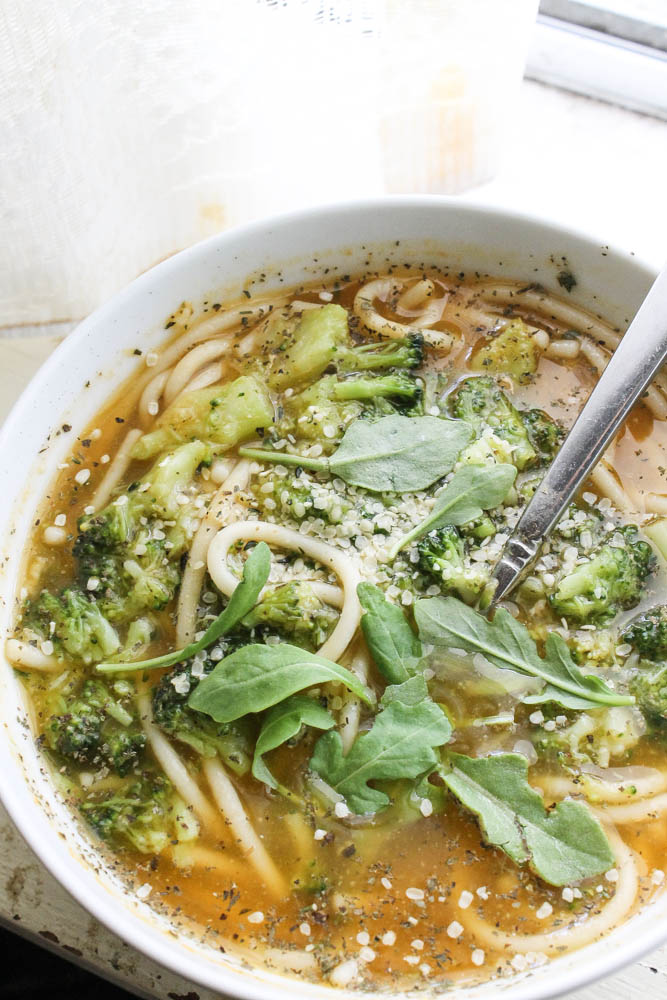 Digging into a warm bowl of savory broth filled with oodles of noodles is very comforting–it's no surprise that noodle soup is such a classic comfort food. Unfortunately, noodle soup often contains large amounts of sodium, MSG, and other harmful ingredients that can wreak havoc on your health, but this soup will nourish your body and soul.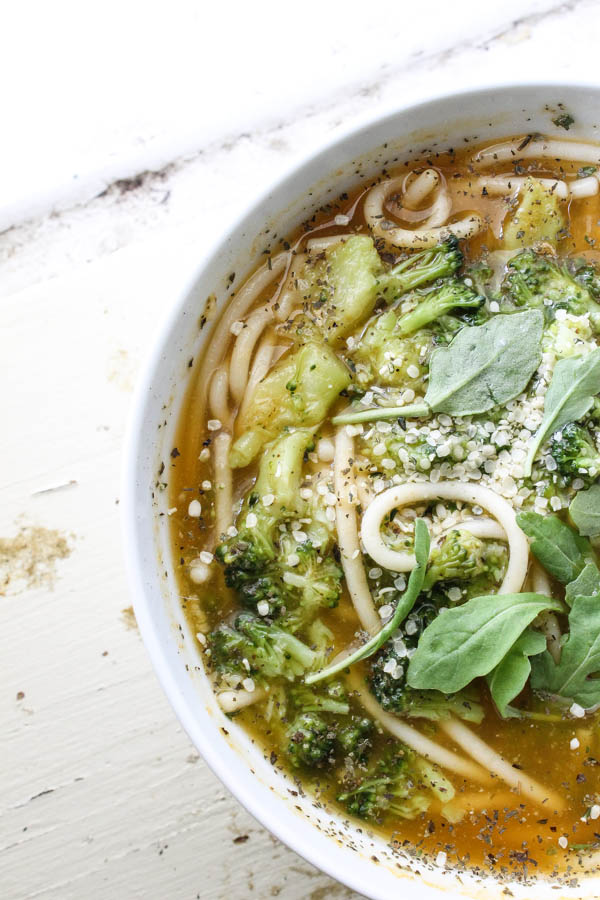 Also, it's super easy to personalize; simply use your favorite type of noodles and add in your favorite vegetables. I used garlic, steamed broccoli, and baby greens along with brown rice noodles(for gluten sensitivity or allergy).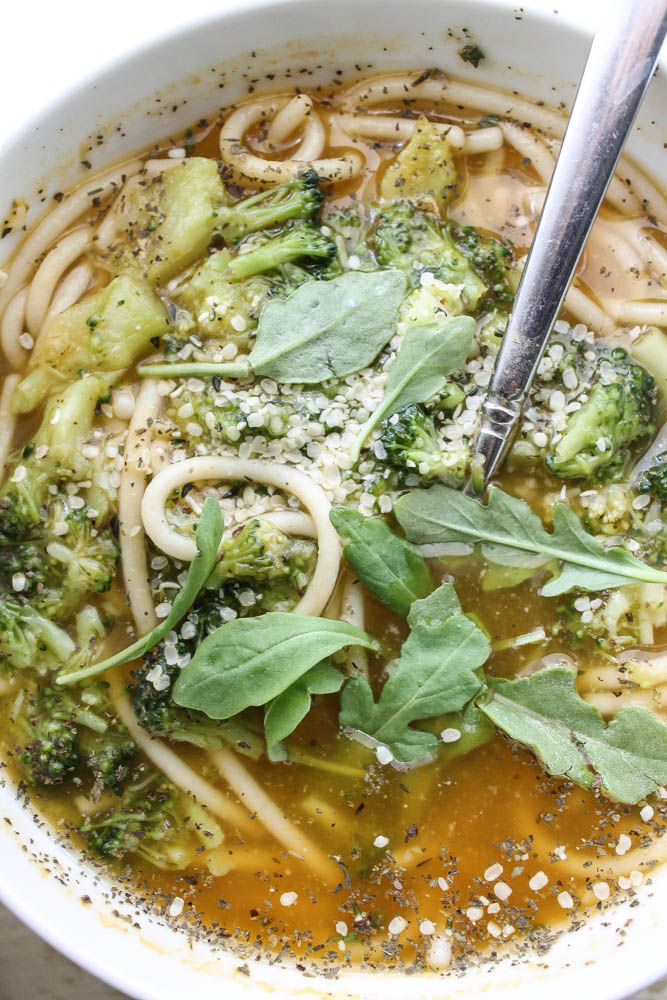 Healthy Noodle Soup
2014-05-22 13:50:36
Ingredients
vegetable broth
1 clove of garlic
brown rice noodles
steamed broccoli
greens/veggies of choice
1 tsp parsley
1 tsp basil
1 tsp oregano
1 tsp garlic powder
Instructions
Boil noodles in the vegetable broth until al dente. Add clove of garlic, steamed broccoli, greens, and spices. Simmer for five minutes then serve.
Simple Sweets & Treats http://simplesweetsandtreats.com/