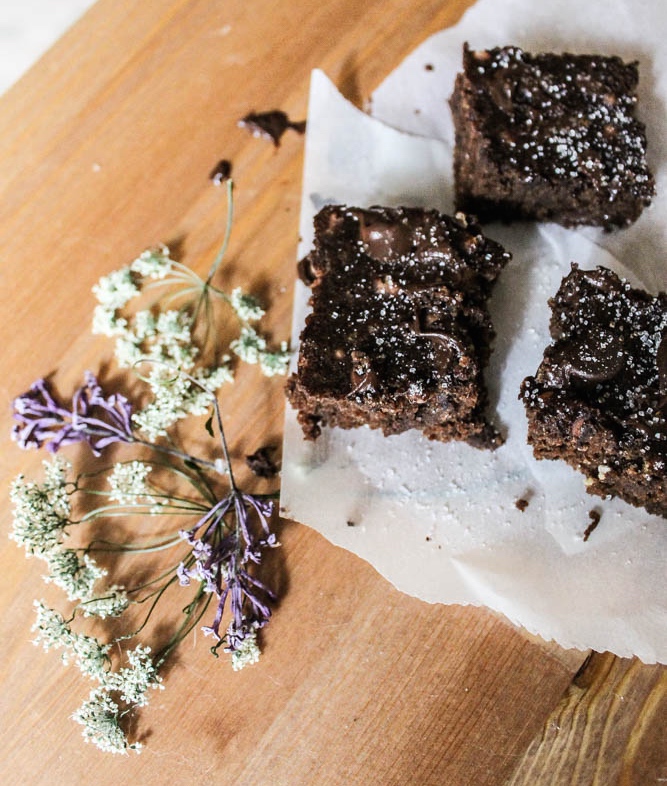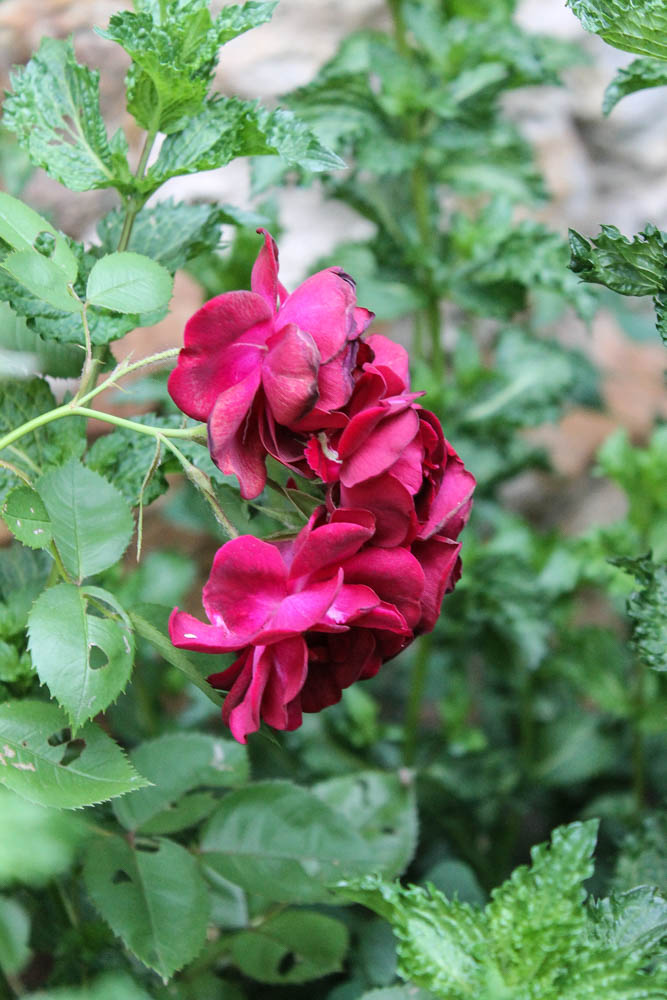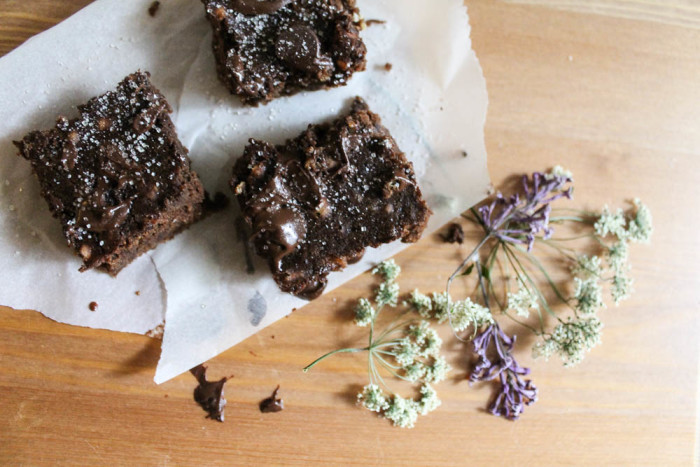 Recently I was testing out brownie batters and one of them reminded me so much of the little debbie brownies that I loved as a kid. Of course having celiac disease can put an end to many favorite childhood treats, which is why this new brownie tastes so familiar, yet is made with natural ingredients unlike packaged cakes, cookies, and brownies that contain way too many chemical ingredients. This brownie recipe is a completely nutritious version that is made with whole food ingredients. They are much tastier than the overly processed and factory-made boxed brownies that are often waxy in texture and lacking in freshness. Try these brownies for a tasty treat!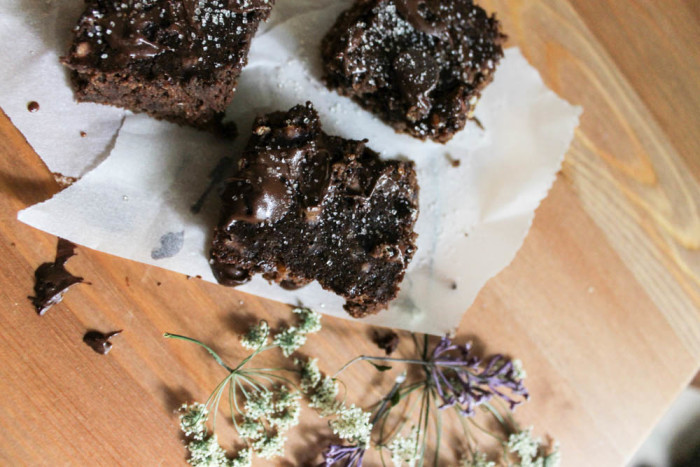 Gluten-Free Chocolate Fudge Brownies
2015-06-08 09:40:34
Ingredients
1/4 cup cacao or cocoa powder
3/4 cup organic brown or white sugar
1/4 tsp. pink salt
1 tbsp. flax seed flour mixed with 3 tbsp. water
1/4 tsp. baking soda
1/2 tbsp. vanilla extract
1/2 cup applesauce or oil of choice
3/4 cup almond milk + 1 tbsp. lemon juice
1 cup GF flour (I used Bob's Red Mill gluten free)
optional chocolate chips
Instructions
First, combine flax and water in a cup and whisk; let sit for ten minutes, then whisk the almond milk with the lemon juice and let sit while preparing the rest of the ingredients. Combine first ingredients except for the flour and chocolate chips; add to a medium sized mixing bowl and mix well. Pour the almond milk and flax mixture into the ingredients and stir well. Lastly, add the flour and mix, then optional chocolate chips. Bake at 350 degrees for around 30 to 40 minutes or until a toothpick inserted comes out clean. Let cool and top with additional chocolate chips and salt.
Simple Sweets & Treats http://simplesweetsandtreats.com/