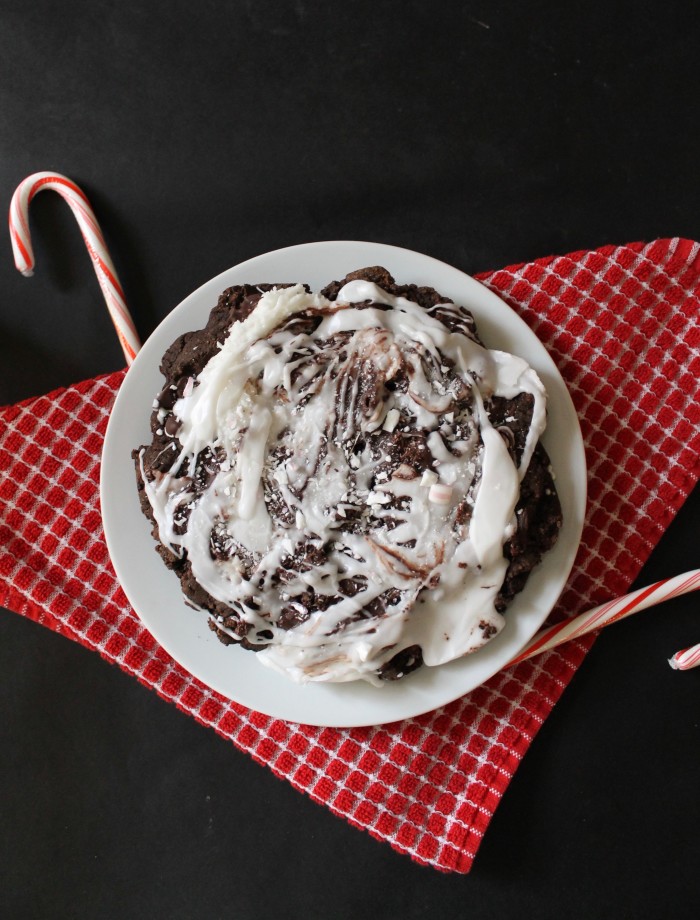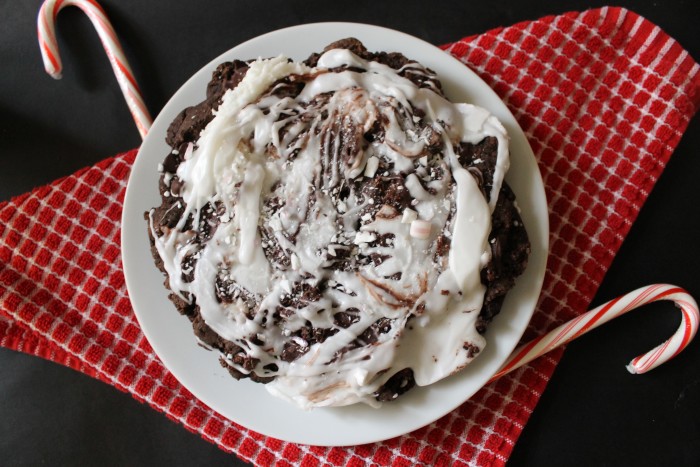 Looking for a quick and delicious holiday treat? This iced peppermint brownie cake is the recipe for you! It's chocolatey, fudge-like, yet crisp on the outside. The dense and rich brownie cake is topped with a layer of melted chocolate and drizzled with cooling, peppermint icing. It is the perfect contrast of flavors with rich and decadent melted chocolate and just a touch of cool mint flavor.
It's also a great treat for anyone with food allergies, celiac disease etc. as it is gluten-free, dairy-free, and egg-free. How could one pass up the opportunity to make such an easy, delicious, and cruelty free chocolate-peppermint brownie cake? Merry Christmas!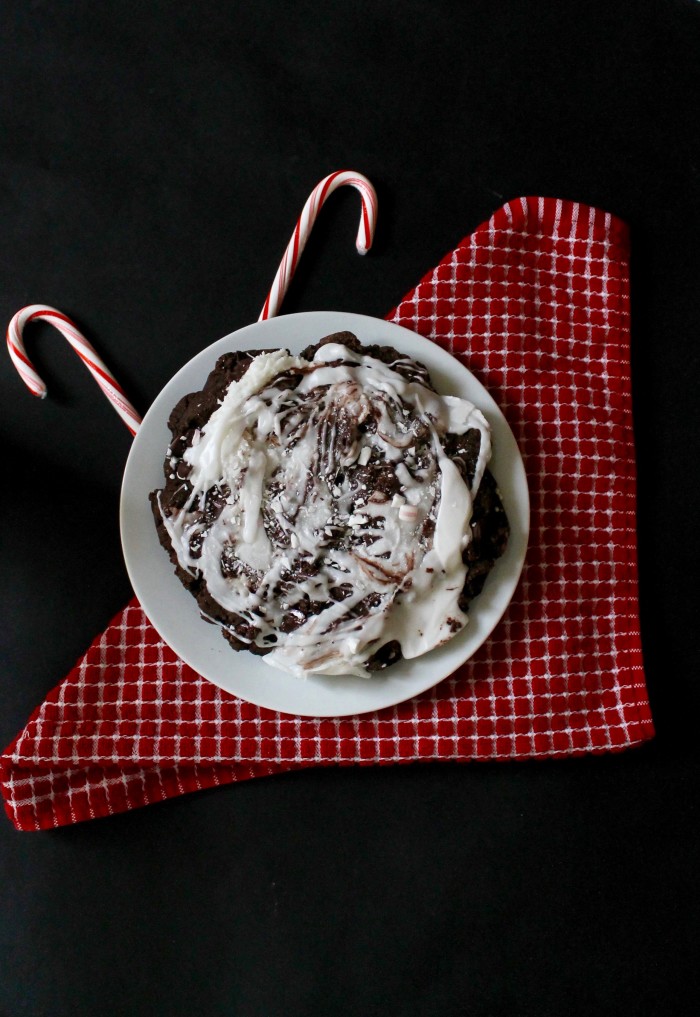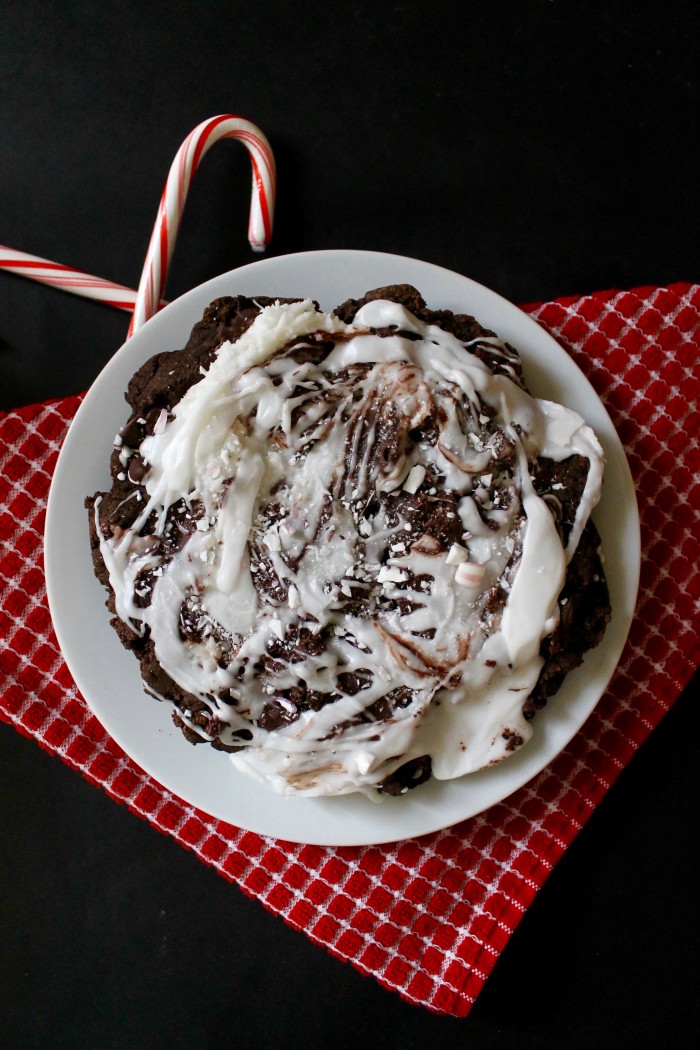 Chocolate Peppermint Brownies
2015-12-25 10:54:28
Wet
8 tbsp. earth balance buttery spread, melted
1 tbsp. lemon juice or apple cider vinegar
4 tbsp. water or vanilla almond milk
Dry
1 cup GF all purpose flour
1 tsp. salt
1 cup organic sugar
6 tbsp. cocoa powder
1 tsp. baking soda
Melted Chocolate layer
1 cup chocolate chips
Icing
4 cups powdered sugar
2 tbsp. almond milk or enough to make preferred icing consistency
1 tsp. mint extract (or amount to taste)
Sprinkle of unrefined salt
Instructions
Combine 8 TBSP of melted earth balance, sugar, and cocoa powder in a medium-sized mixing bowl until just incorporated. Slowly add the dry ingredients to the bowl and mix until a smooth batter forms. Pour into a round baking pan lined with parchment paper then bake for around 20 minutes at 350 degrees fahrenheit (176 C) Check if it is finished by inserting a toothpick that should come out clean. While brownie cake is baking, assemble the mint frosting ingredients in a small mixing bowl until it it has reached desired mint flavor; set aside. When the brownie cake is finished, remove from the oven and top with chocolate chips. Let the chips melt, then spread to create a chocolate layer. Let cool for 15 minutes then drizzle with the icing. Top with optional crushed peppermint. Enjoy!
Simple Sweets & Treats http://simplesweetsandtreats.com/