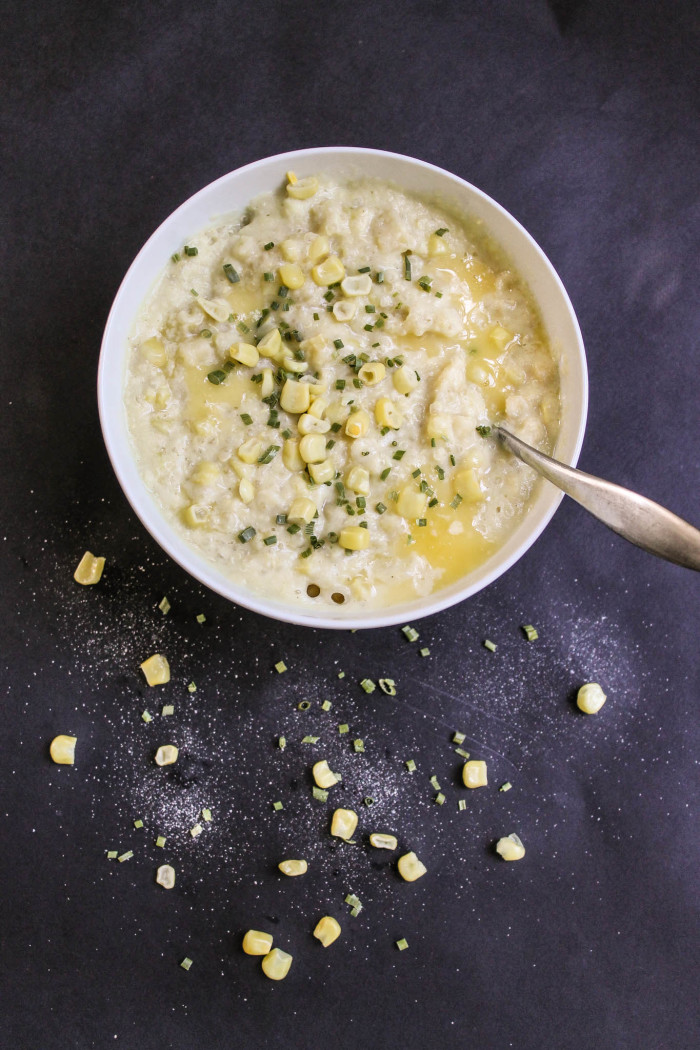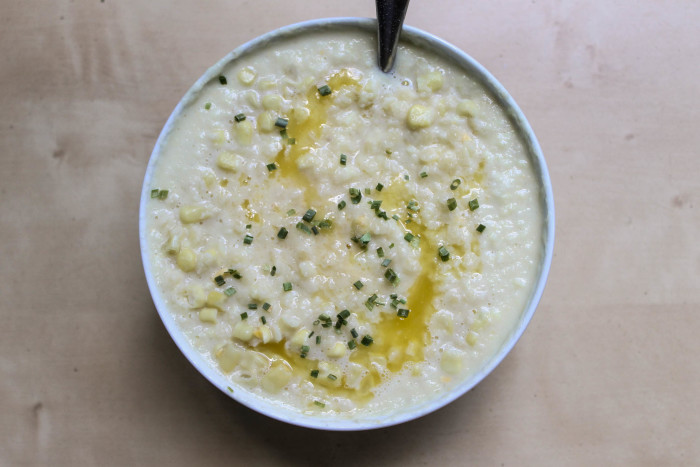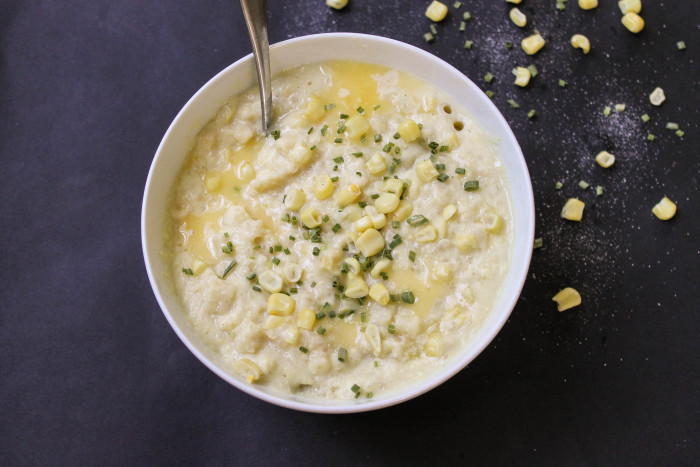 There is no replacement for a bowl of steaming and comforting soup when the weather starts to cool off–especially soups with a creamy base instead of a liquid broth. The creamy base makes for an extra warming and satisfying bowl of goodness that gets its creaminess from puréed sweet corn, which turned out to be wonderfully smooth and buttery. It is amazing how corn can be transformed into an alfredo-sauce type of consistency with just a spin of the blender or food processor.
This corn alfredo soup also happens to be an extremely easy recipe to make with one main ingredient and a few spices and toppings of choice. There are also several variations of this soup that can be made by adding different ingredients or by using it as a sauce for quinoa, pasta, and rice etc. Stay tuned for future recipes based off of this one. It's so good you'll want to incorporate it into every recipe!
Besides being incredibly delicious and easy to make, it is also extremely healthy! Corn in its natural state is a nutritious and complete food that contains vitamins B3 and B6, as well as phosphorous, niacin, pantothenic acid manganese, and phytonutrients. These are vital for digestive and cardiovascular health–corn is an overall great food for maintaining good health. Add in extra medicinal herbs like garlic, ginger, and cilantro and it becomes an even more nutritious and delicious soup.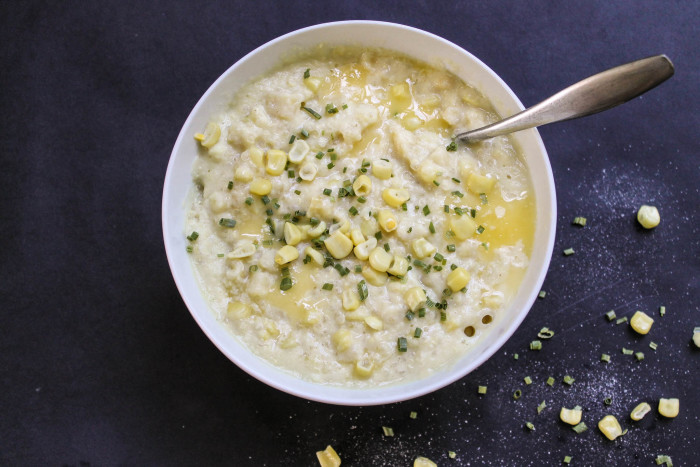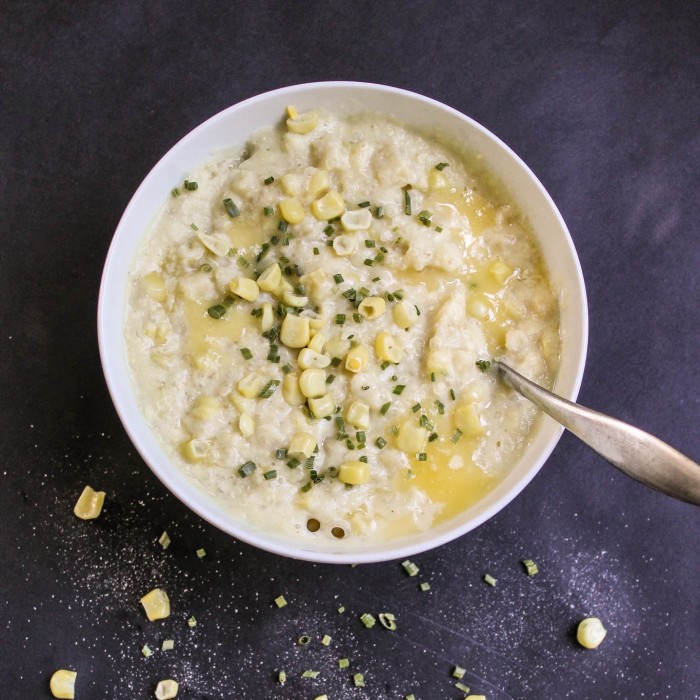 Creamy Corn Alfredo Soup
2015-09-26 12:41:09
Ingredients
4 cups frozen or fresh white corn
1/2 cup leftover cooking water
1/4 tsp. unrefined salt
3 cloves minced garlic
1 tbsp. butter or oil of choice
1 tbsp. lime or lemon juice
Optional toppings: extra corn, chives, and chili powder
Instructions
Boil or steam the corn for around ten minutes or until just cooked. Add the corn, hot water, and salt to a food processor or blender and blend on low, then increase the speed up to high until the corn becomes very smooth. Now add the minced garlic to the blender and blend on low. Pour and serve with additional toppings and a dollop of dairy-free butter and a splash of lime juice.
Simple Sweets & Treats http://simplesweetsandtreats.com/