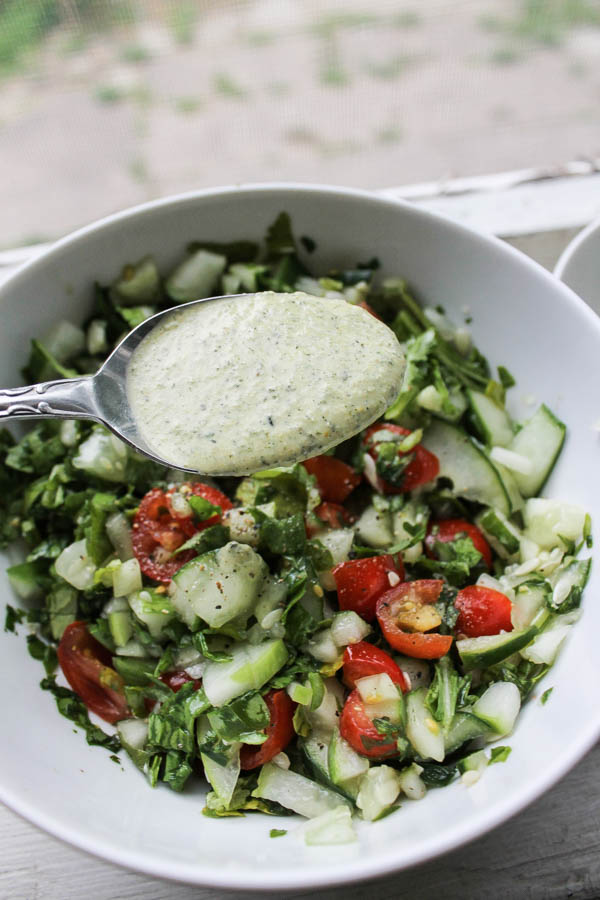 Creamy and savory with just the right amount of spice, this dressing tastes amazing on so many dishes. It is delicious on noodles, veggies, salads, sandwiches, and even as a dip for roasted potato/sweet potato fries. It's especially tasty on this Cucumber Tomato Salad–a perfect summer dish. (recipe coming soon) It's so creamy yet it doesn't contain any harmful hydrogenated oils, MSG, dairy or preservatives that are found in most dressings. On the contrary, it is full of healthy fats, protein, and minerals like zinc and magnesium. It is the perfect sauce to just slather on everything, which makes any vegetable taste delightful!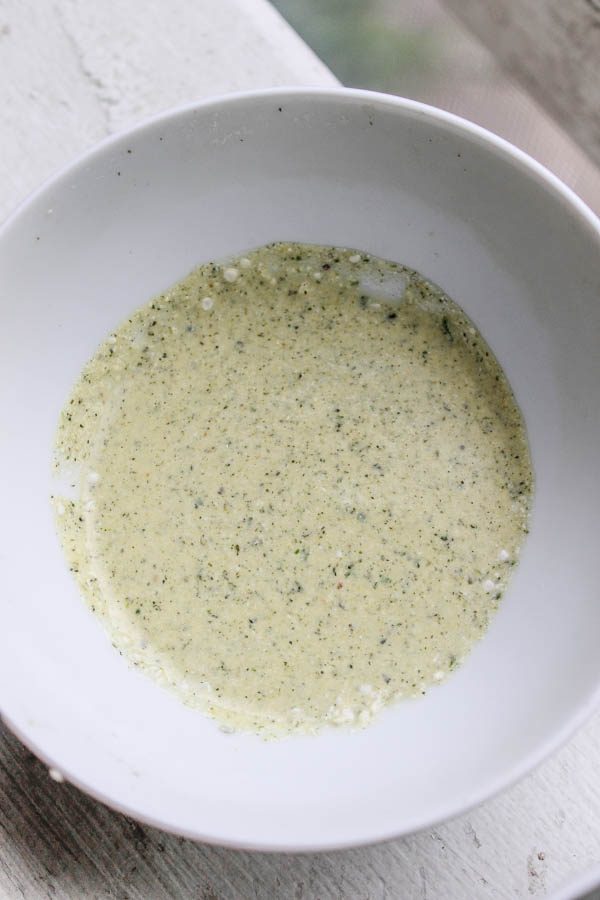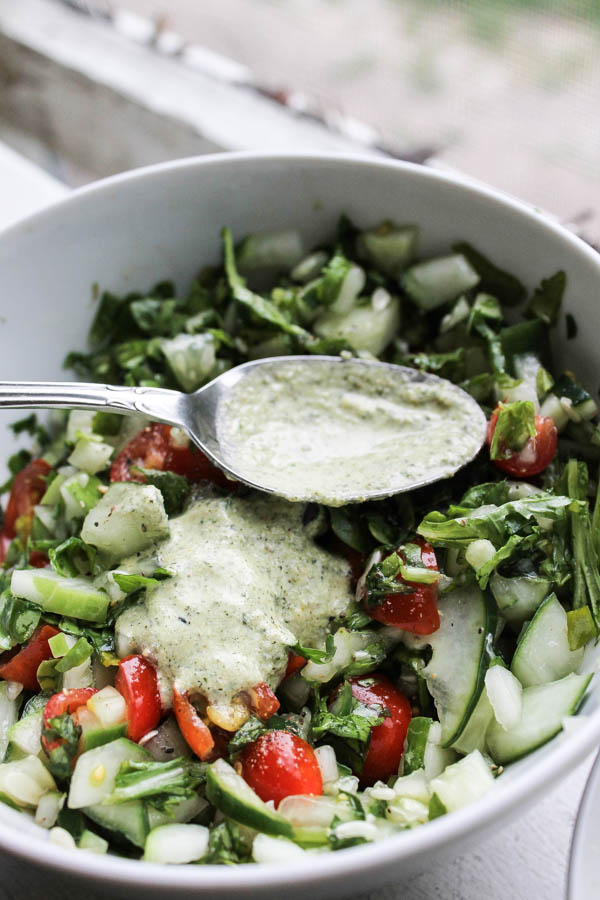 Creamy Garlic Dressing
2014-08-04 09:18:45
Ingredients
1/4 cup hemp hearts or 1/2 cup pine nuts
1 large clove minced garlic*
1/4 cup vegetable broth
1/4 cup fresh basil or 1 tbs. dried
2 tbs. lemon juice
1 tsp. parsley
Italian seasonings to taste
pink salt and pepper to taste
optional 1 tsp. balsamic vinegar
Instructions
Add all ingredients to a small blender and pulse, then blend until dressing becomes creamy. For a thicker sauce that's more like pesto, use less liquid.
Notes
*For a less strong and spicy flavor, saute the garlic in some vegetable broth or oil for a couple minutes before adding to blender.
Simple Sweets & Treats http://simplesweetsandtreats.com/