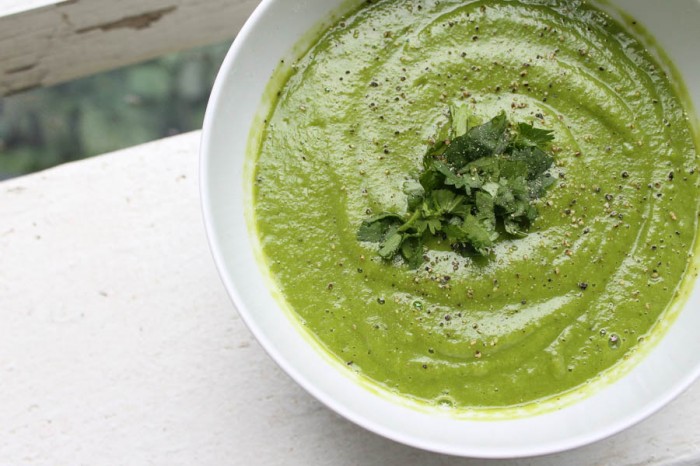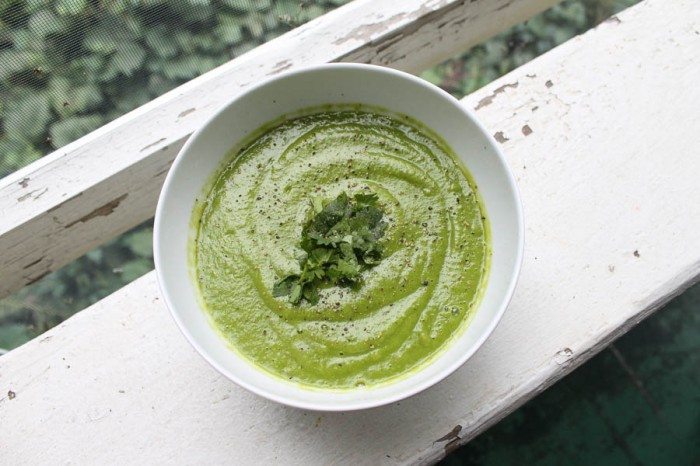 Comforting and warming on a chilly day, this soup has a velvety texture and a wonderful flavor. The aromatic spices add a nice touch of heat to combat the crisp temperatures outside. This creamy dish is very easy to whip up in a vitamix or food processor in a matter of minutes. Just quickly steam or boil your peas then throw them in whatever food processor/blender tool you have along with the spices and voila–creamy, velvety, and warming curry soup in no time!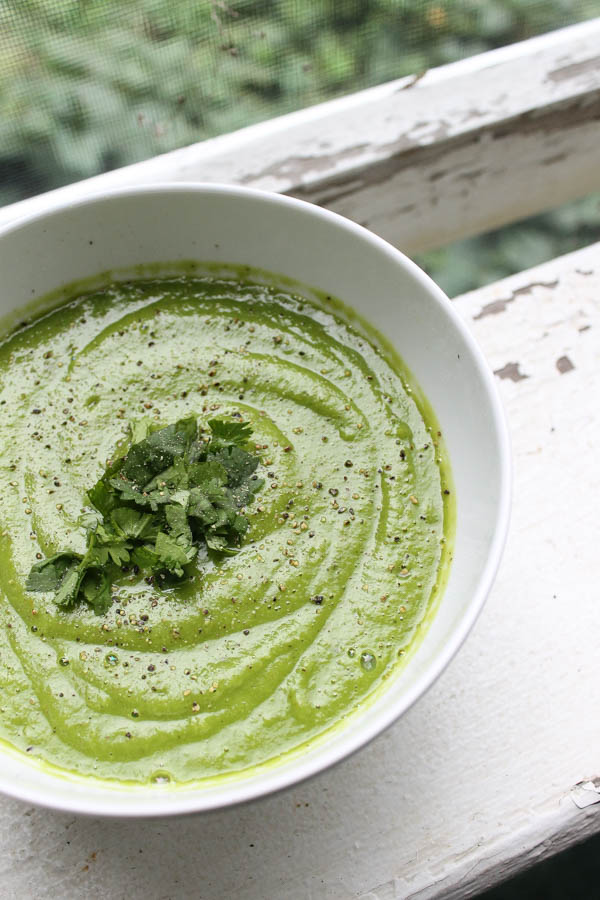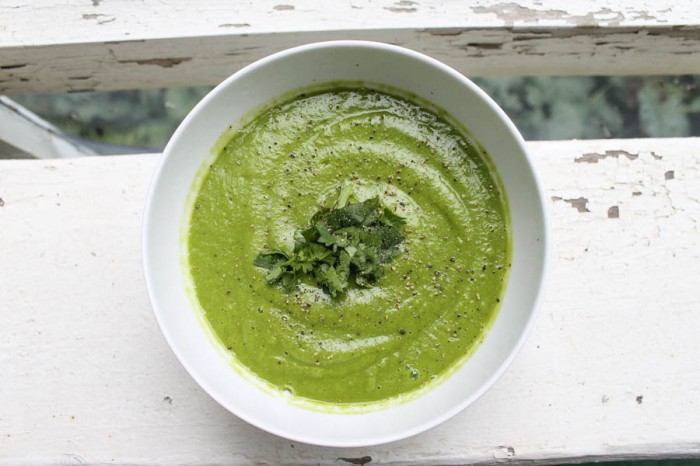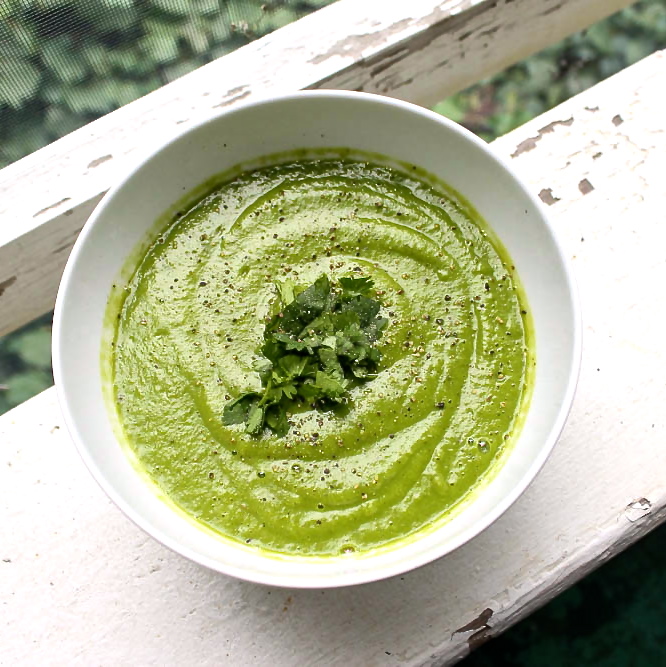 Curry Pea Soup
2014-09-14 08:36:16
Ingredients
1 bag of frozen peas
about 1/2 cup* of boiled water from cooking peas
1-2 cloves minced garlic (depending on how much garlic you like)
1 tbsp. cilantro
1/2 tbsp. curry powder
2 tsp. turmeric
1 tsp. cumin
pink salt and pepper to taste
lemon juice
optinal ingredients: a few slices of sweet onion, 1/2 tsp. chili powder
Instructions
Fill a pot halfway with boiling water and steam or boil frozen peas for and around ten minutes. Add cooked peas to a food processor or blender. The vitamix makes the creamiest consistency, but other blenders and food processors work well. Add everything else to the mix (except for lemon juice) and blend on high until very creamy. Once creamy soup has formed, add lemon juice and any extra spices, give it a mix then garnish with cilantro. Bon appétit!
Notes
*use more or less of the cooking water for a more soupy or more creamy consistency
Also, feel free to adjust spice amounts to your liking!
Simple Sweets & Treats http://simplesweetsandtreats.com/