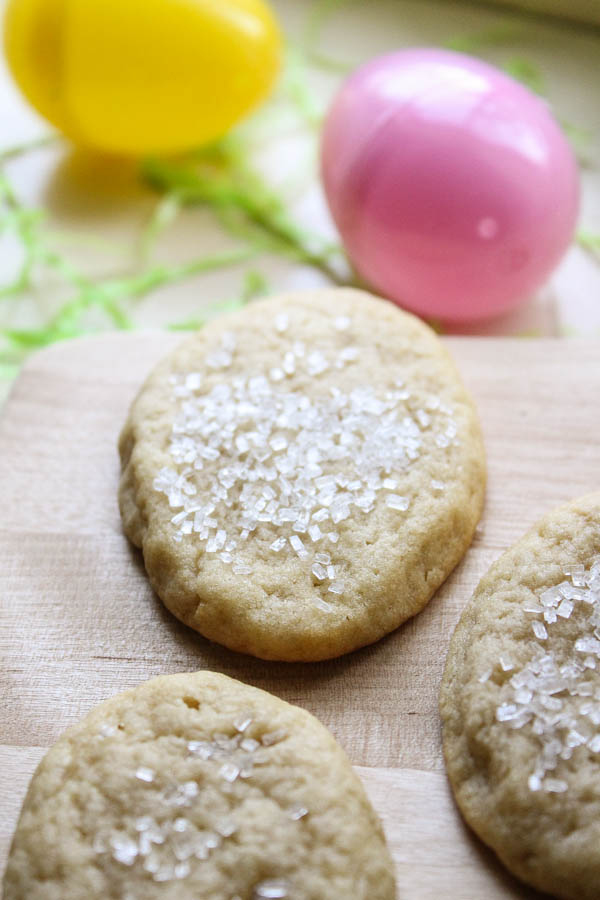 Since it is the time for all things egg-shaped, why not make a batch of egg-shaped sugar cookies for Easter. This is a simple recipe that everyone will enjoy. It's especially fun to make with kids, as they can use their creativity to turn cookie dough into egg-shapes with their hands.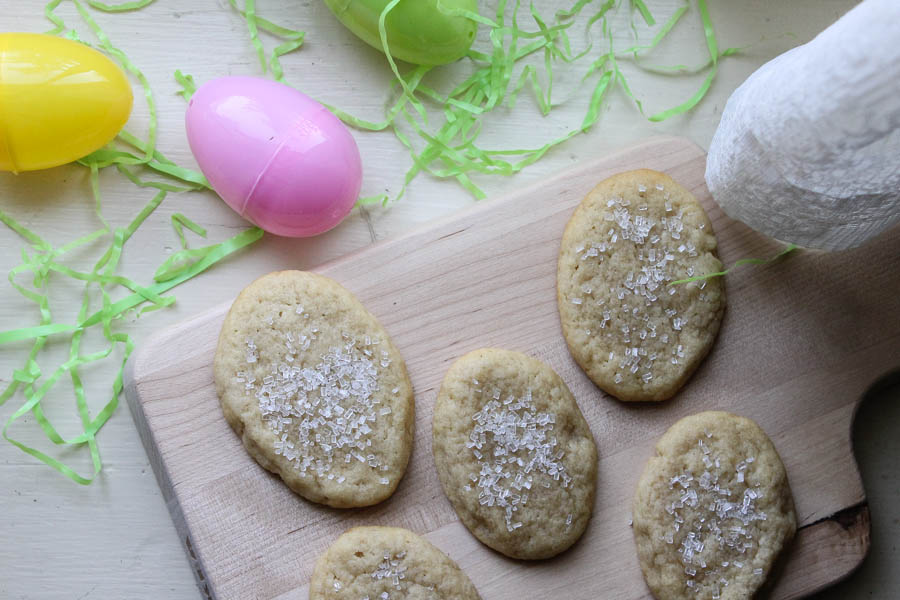 These sugar cookies are the perfect Easter treat. They are free of dairy, eggs, and refined sugar–yet are perfectly buttery and sweet with a delightful, vanilla aroma. They have a soft, melt-in-your mouth texture that's delicious with just a dash of sprinkles.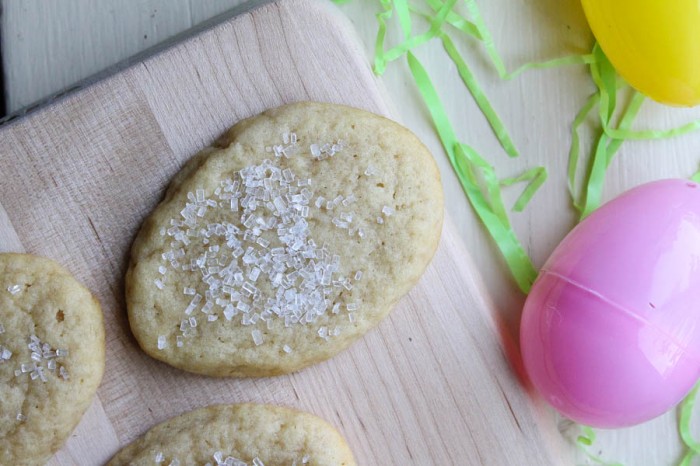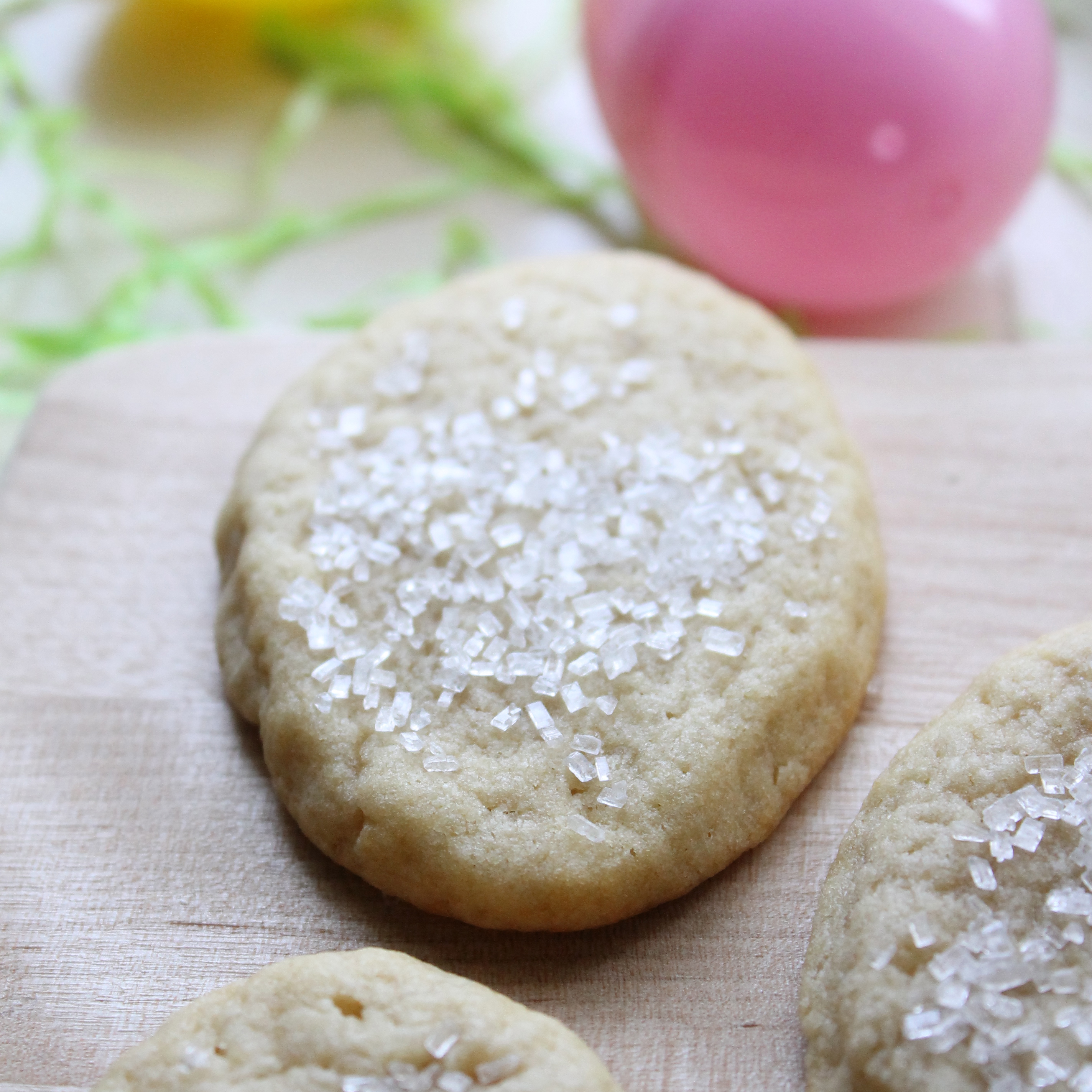 Easter Egg Sugar Cookies
2014-04-17 17:28:16
Ingredients
2 cups flour
1 tsp baking. soda
1 tsp. baking powder
1 cup sugar
1 cup fat/oil of choice
1 tsp. vanilla
*1/2 cup or more of ginger ale
Instructions
Preheat oven to 325 degrees and line two baking sheets with parchment paper. Add dry ingredients to a small bowl, whisk together, and set aside. In a large mixing bowl, cream the wet ingredients except ginger ale together. Now add enough ginger ale to form a cookie dough consistency. Mold into egg-shapes with your hands and add to cookie sheets. Bake for around ten minutes or until golden brown. Add sprinkles and cool for fifteen minutes. Enjoy!
Notes
*The ginger ale adds a nice sweetness and an amazing texture to the cookies.
Simple Sweets & Treats http://simplesweetsandtreats.com/