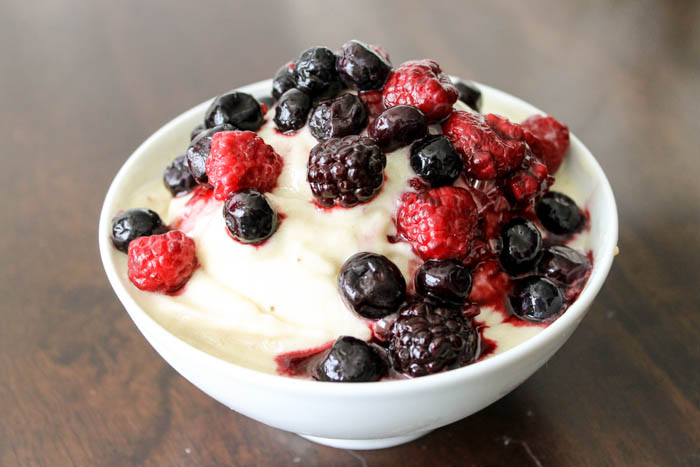 Sweet and creamy with tiny ice crystals that melt in your mouth, this copycat frozen yogurt is made without dairy, corn syrup or any of the scary additives that are found in most frozen yogurts. Not only does this taste like a sweet dessert, but it's full of protein, potassium, manganese, and B-vitamins that keep your body functioning properly and supply it with energy. Plus, it's simple to make!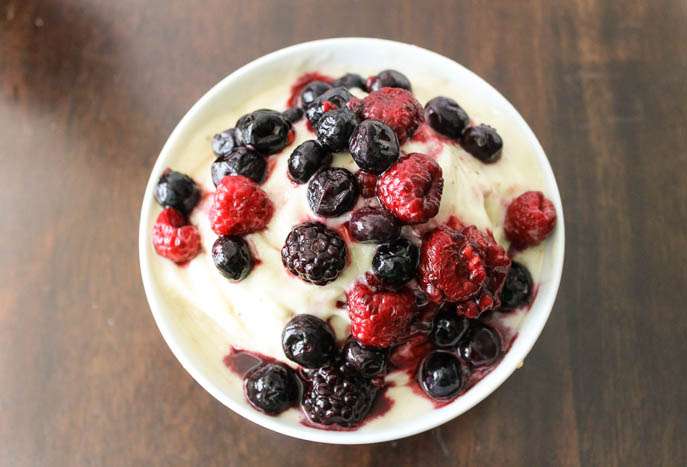 Add whatever toppings you like–berries, coconut, chocolate chips, and maple syrup are delicious options. Or drizzle on some vegan fudge and caramel sauce (coming soon)!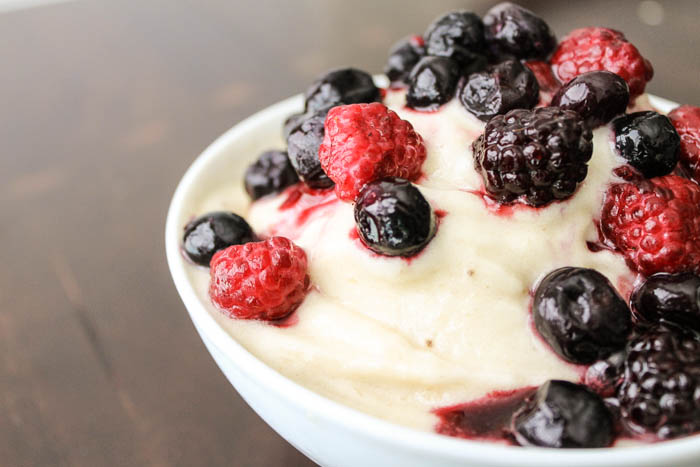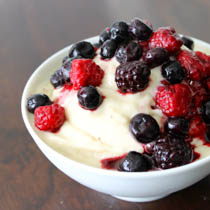 Frozen Yogurt (non-dairy)
2014-03-27 13:00:32
Ingredients
8 frozen, ripe bananas
1 cup almond milk or water
piece of vanilla bean or vanilla extract
optional dash of cinnamon
optional 4 tbs. sweetener of choice if bananas aren't sweet enough
berries or toppings of choice
Instructions
Add frozen bananas to a blender or food processor. Next add the liquid and vanilla and blend on low then gradually increase speed until thoroughly mixed. Push the bananas towards the blade throughout the process. It should get creamy and resemble frozen yogurt. Add optional ingredients and toppings.
Notes
Feel free to have fun with this recipe and customize it. Try adding some cocoa powder for a chocolate version.
Simple Sweets & Treats http://simplesweetsandtreats.com/