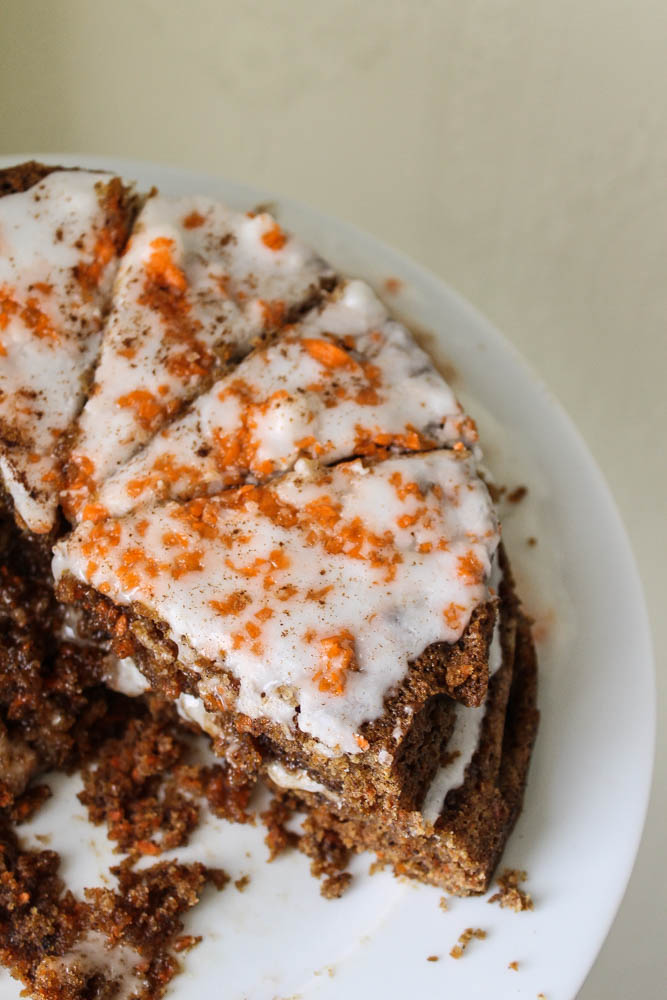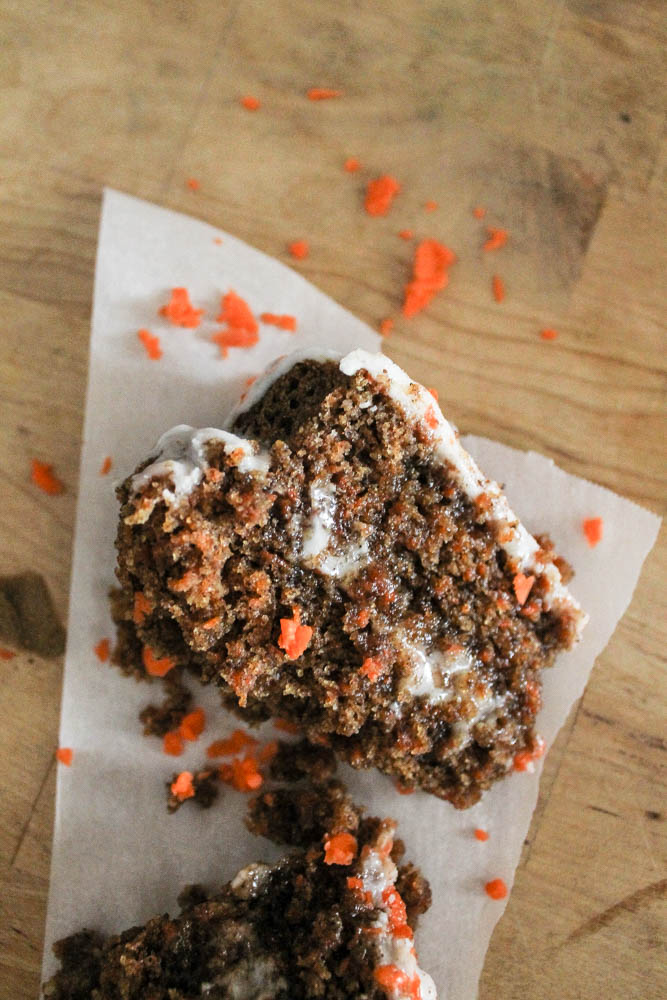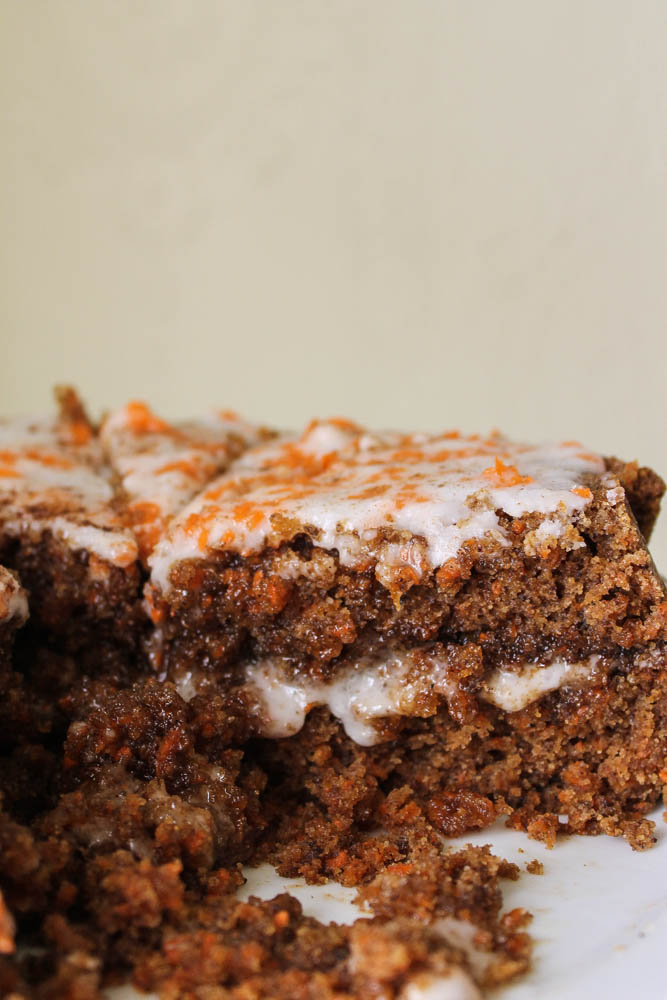 It just can't officially be spring without enjoying a buttery and sweet carrot cake. I actually used to dislike carrot cake until I tried this recipe; that's when I realized that what I thought I knew about carrot was completely wrong. Amazingly, the carrots hardly add any flavors except for a subtle sweetness that pairs wonderfully with the gooey cinnamon-sugar element of the crumbly cake. Between these fluffy layers, sweet icing melts into them creating a glaze throughout the cake. This carrot cake is a harmonious combination of natural flavors and textures for a delectable spring dessert. So in honor of Easter and the emergence of spring, give this carrot cake recipe a try and enjoy its sweet and delicious taste. Just be sure you hide it from all the hungry, carrot-hunting bunnies.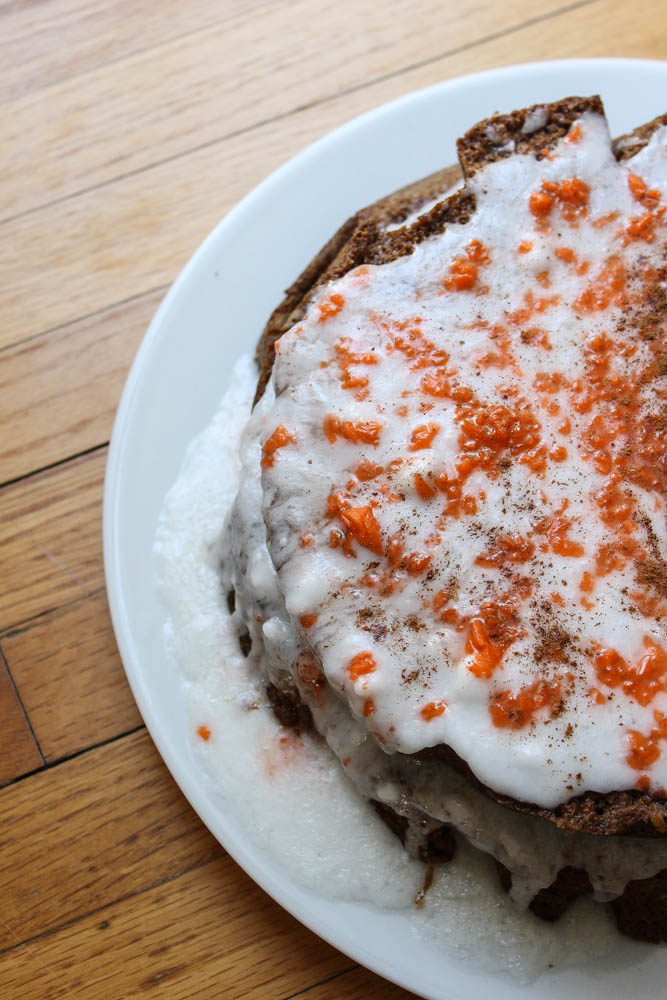 This delicious cake also happens to be free from the most common allergens such as gluten, soy, corn, dairy, and eggs. It is also made without refined chemicals, sugars, or preservatives. The simple goodness from whole plant ingredients constructs a naturally sweet dessert because nature provides the best flavors that could never be created in a food lab.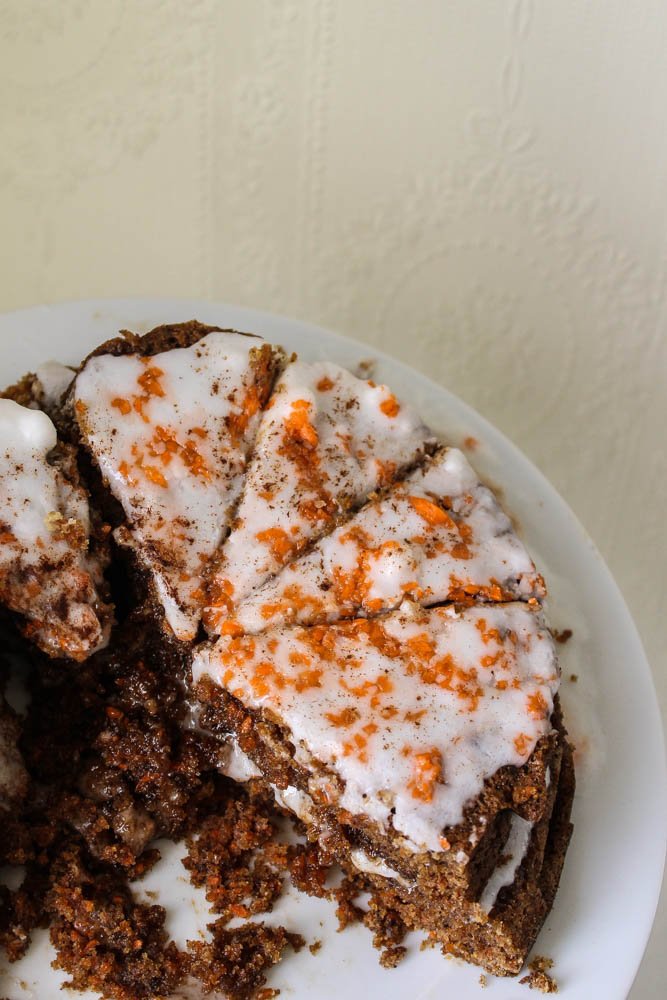 Iced Carrot Cake
Dry ingredients:
4 medium carrots, peeled and shredded (a food processor makes this step much easier)
3 cups gluten free flour e.g. Bob's Red Mill All Purpose
2 tsp. baking soda
2 tsp. unrefined salt
1 tbsp. ground cinnamon
optional 1/4 cup raisins
Wet ingredients:
2 cups unrefined sugar
1 tbsp. molasses
1 tbsp. maple syrup
1 tsp. vanilla extract
6 tbsp. ground flaxseed mixed with 1 cup water (let sit for ten minutes until thickened)
Icing:
1 cup room temp coconut oil or earth balance buttery spread
6 cups powder/castor sugar
1 tbsp. vanilla
1/4 tsp. unrefined salt
Directions:
First, preheat the oven to 350 degrees fahrenheit and start by washing then peeling the carrots. Next finely shred them with a grater or in a food processor for a much easier process. Add dry ingredients to a medium sized bowl and whisk. Add in the shredded carrots and mix. Next, combine the ground flaxseed with a cup of water and whisk, set aside for ten minutes. Meanwhile, combine wet ingredients in a separate bowl and taste just in case. Add the thickened flax-water mix to the wet ingredients, mix, then add wet to dry. Mix until cake batter forms and transfer to two standard sized greased circle pans. Bake for around 20 minutes or more depending on climate. Just keep checking until a fork inserted comes out clean. Take out and let cool. Prepare frosting and once cake has cooled, flip one cake onto a plate and frost. Next, top with other cake layer and frost that one. Slice, garnish, and serve. Enjoy the sweetness!