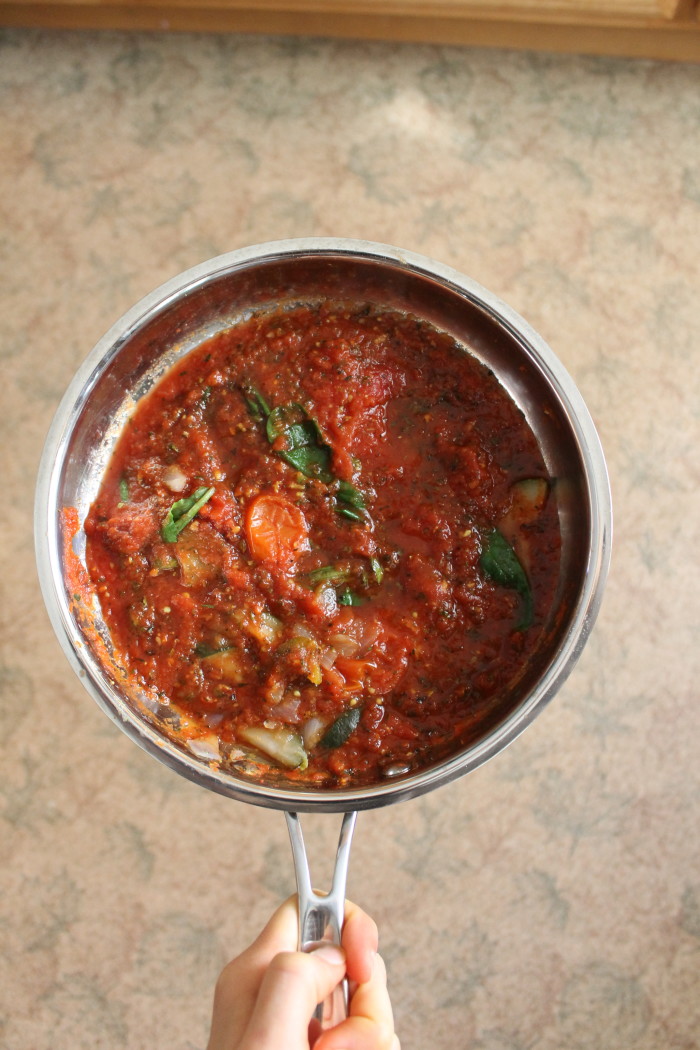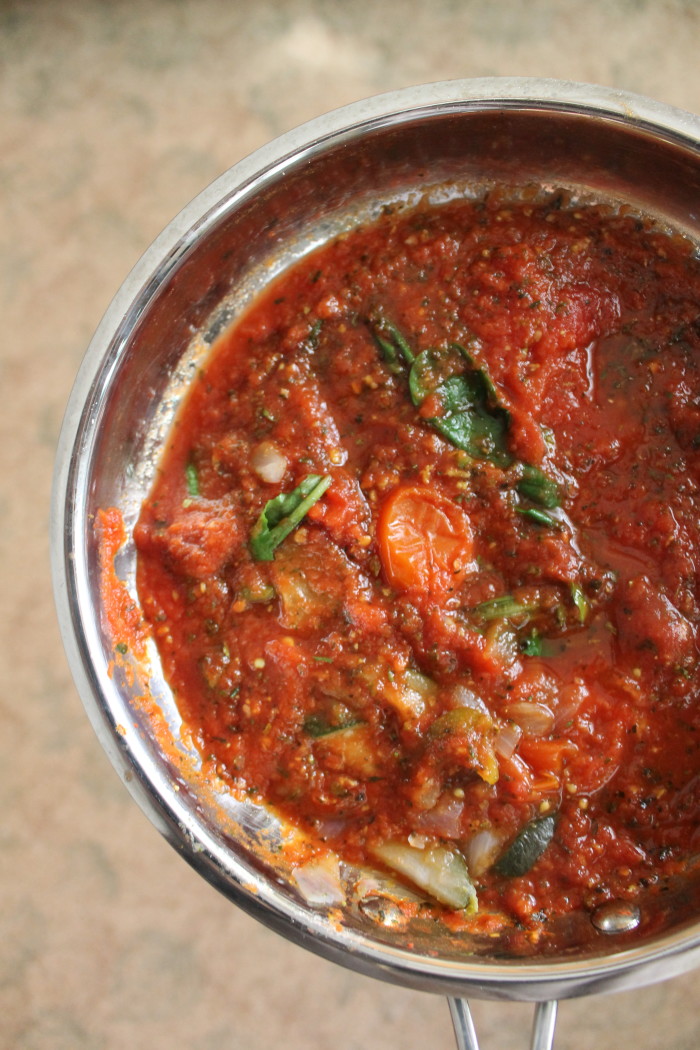 This classic tomato sauce is infused with savory Italian herbs and lightly sauteed garlic. The richness and saltiness of the tomatoes creates an amazing sauce that goes well on so many foods–not just pasta! It is delicious coated over noodles/rice and tender veggies. While this tomato sauce is made from scratch, it happens to be quite simple to make. You can use any variety of fresh or canned tomatoes. Just imagine how amazing this sauce will be made with fresh and juicy summer tomatoes that are bursting with flavor from the glorious summer rays.&7nbsp; But even with simple canned tomatoes, this sauce tastes delicious. Prepare and chop your ingredients from the recipe below, grab a pan, and start making this easy sauce that comes together in minutes!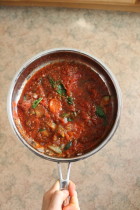 Garlic-Herb Tomato Sauce
2015-02-20 12:06:50
Ingredients
2 to 3 cloves minced garlic
1 tbsp. coconut or olive oil
1/2 cup tomato paste
3 chopped tomatoes
1/4 cup water
2 tbsp. organic sugar
1/2 tsp. of dried: basil, oregano and parsley
or 1/4 cup fresh herbs for each if using fresh herbs
Italian seasoning spice mixture
a pinch of rosemary
lots of salt and pepper to taste
Instructions
First, prepare and chop ingredients; set aside. Sautée minced garlic in oil until garlic is soft and golden, add in chopped fresh herbs or dried herbs or a mixture of both and coat in the sautéed garlic. Add in the rest of the ingredients and mix. Simmer on low for a few minutes or until warm, and fragrant.
Simple Sweets & Treats http://simplesweetsandtreats.com/