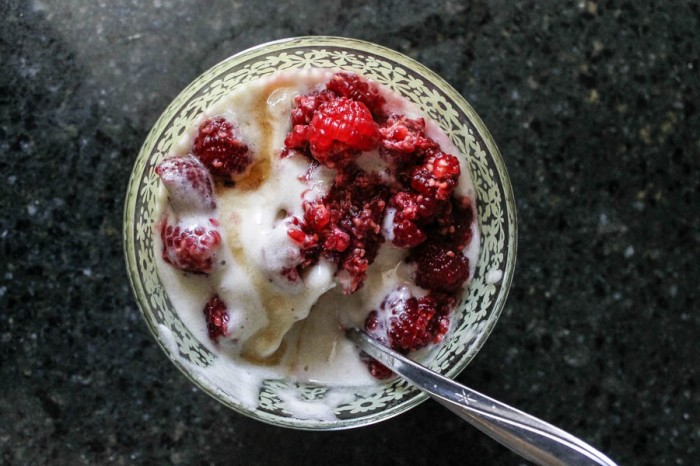 This dish features juicy raspberries folded into creamy soft serve with a swirl of buttery maple syrup. It is super quick to make, nutritious, and tastes amazing. With a little prep ahead of time, it serves as a quick snack to throw together when you are short on time.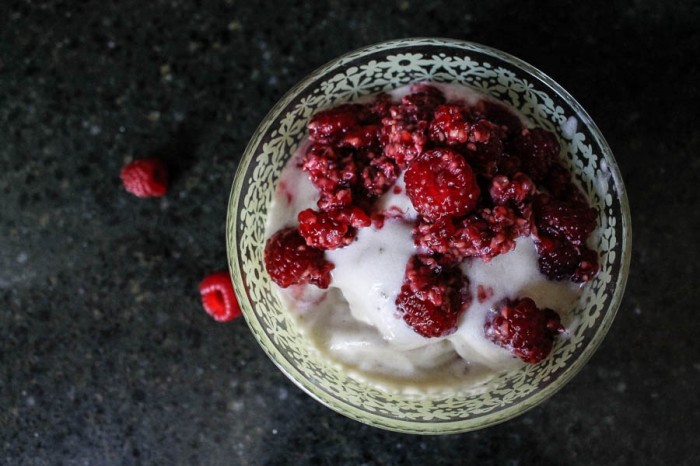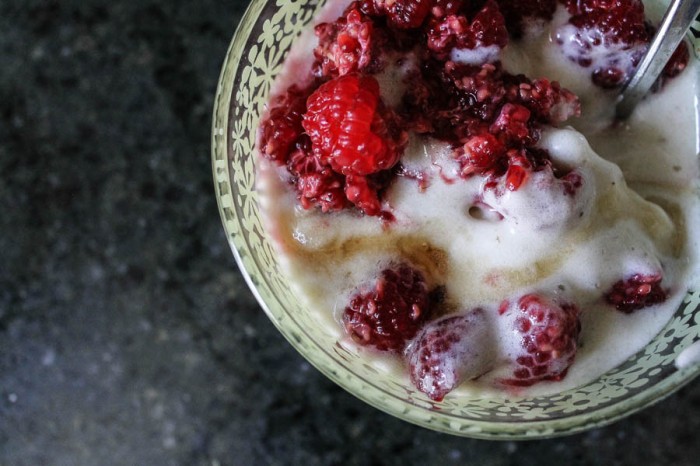 It is completely natural and is made simply from fruit–nature's most perfect food. Sweet, ripe bananas are transformed in this recipe and topped with juicy raspberries for a pop of ruby-red sweetness.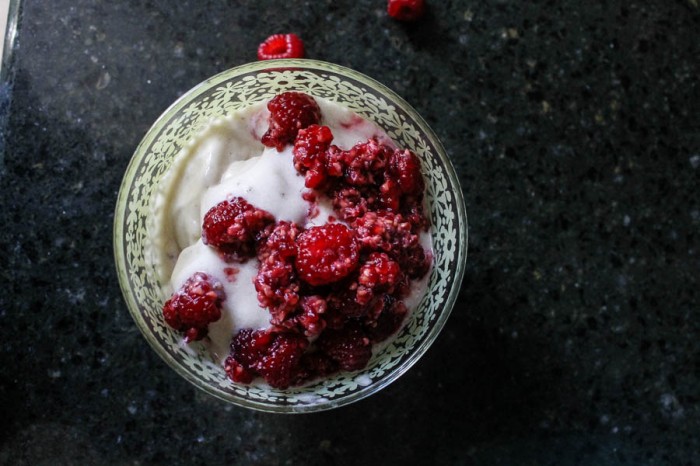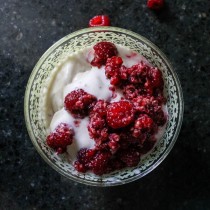 Maple Raspberry Soft Serve
2014-09-27 09:00:37
Ingredients
4 frozen ripe bananas, thawed slightly
1/4 cup maple syrup
1 tsp. vanilla bean or extract
1 cup raspberries
Instructions
Blend bananas and vanilla in a blender or food processor on low until very creamy. Pour maple syrup and raspberries on top.
Simple Sweets & Treats http://simplesweetsandtreats.com/