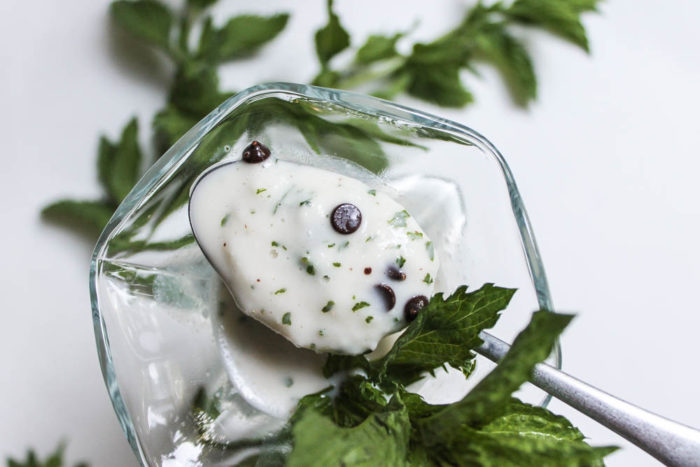 This mint chocolate chip shake is an amazing frozen dessert to combat the sweltering heat of summer. It's icy cool and refreshing thanks to the chilled ice cream consistency. Plus, the fresh mint adds a cooling element from its medicinal cooling properties. Creamy and refreshing ingredients are combined with peppermint extract and delectable chocolate chips to create a wonderful mixture of icy and creamy as well as cooling and refreshing. It is so simple yet delicious, and it is made completely without dairy products or highly processed ingredients. It is an unconventional, simple mint chocolate chip shake that can be whipped up in a blender for a quick icy and minty treat.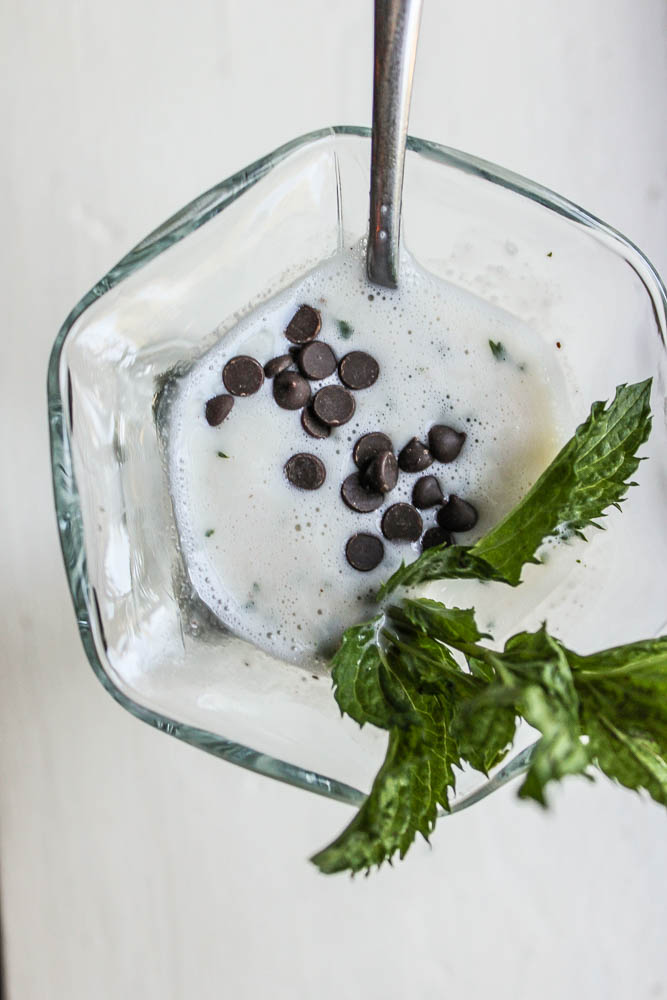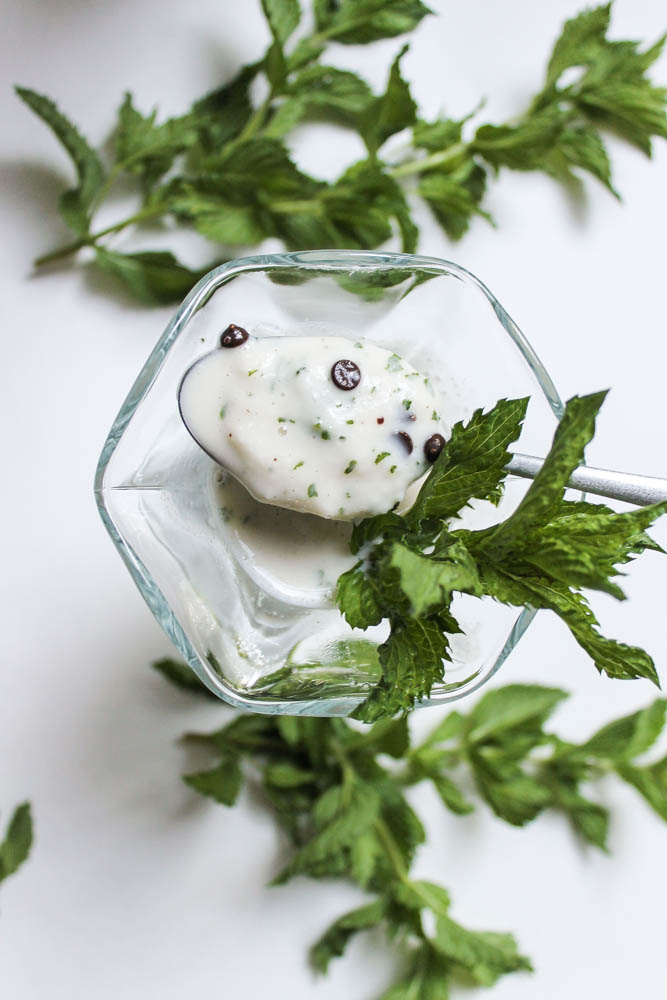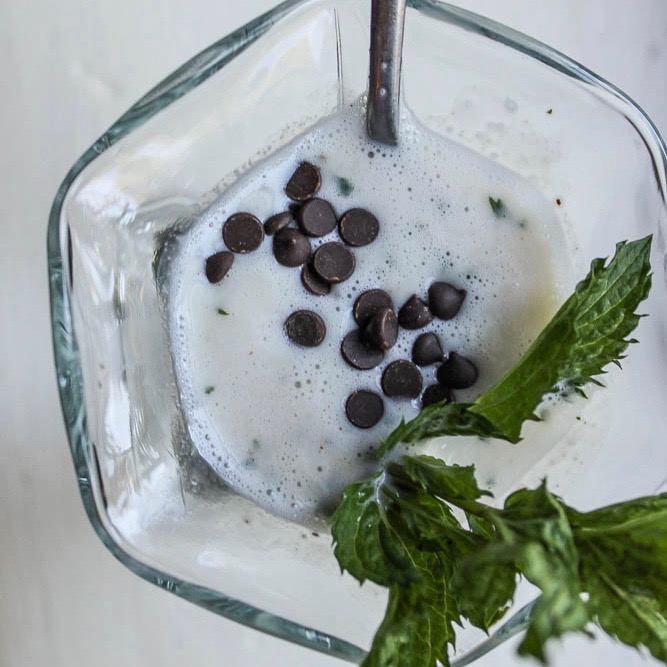 Mint Chocolate Chip Shake (Dairy-Free)
2016-08-24 07:36:06
Ingredients
4 cups nondairy milk such as coconut or almond (Almond milk was used for this recipe)
1 cup ice
1/4 to 1/2 tsp. peppermint extract
1/4 cup dairy free chocolate chips
Pinch of unrefined salt
Optional fresh mint leaves
Instructions
Start by freezing the nondairy milk in a bowl overnight or for at least 4 hours. Use a knife to slice down the edge of the frozen milk to lift it out of the bowl. Add to a blender and blend on low, scarping down the sides. Once it has reached a creamy consistency, add the peppermint extract, most of the chocolate chips, and optional fresh mint leaves then blend on low until everything has combined. Top with additional chocolate chips and mint. Enjoy!
Simple Sweets & Treats http://simplesweetsandtreats.com/