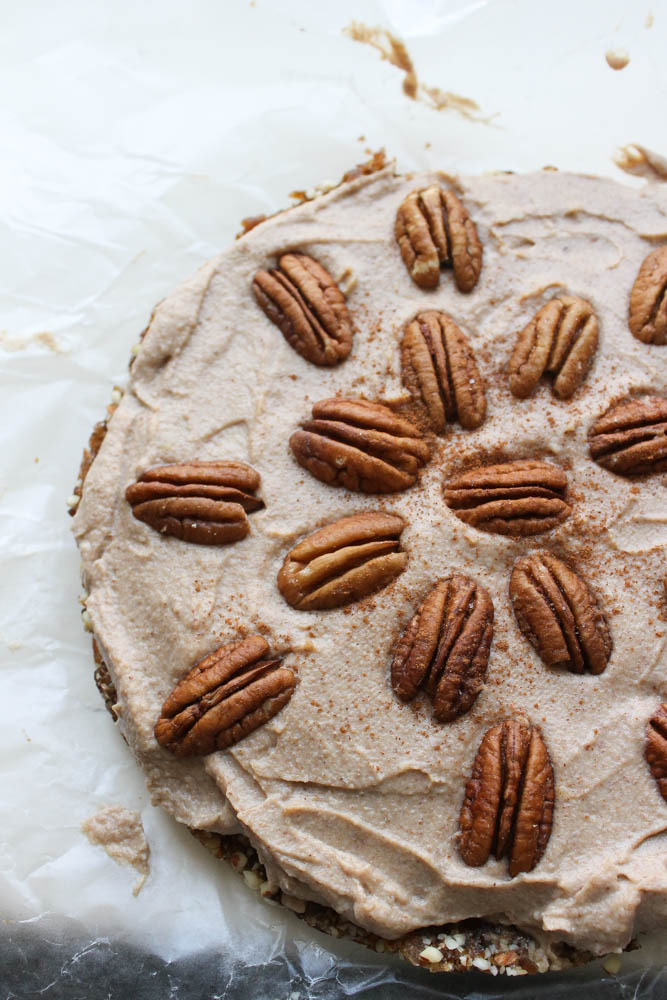 The holiday season is not complete without pecan pie. The soothing flavor of cinnamon and buttery taste of crunchy pecans combine to create a harmonious blend of flavors. This holiday recipe is also simple to create if you have a food processor or high-power blender on hand. It is a no-bake recipe and doesn't require any flour, butter, or refined sugar–it utilizes natural ingredients, but still retains the comforting and warm flavors of traditional pecan pie.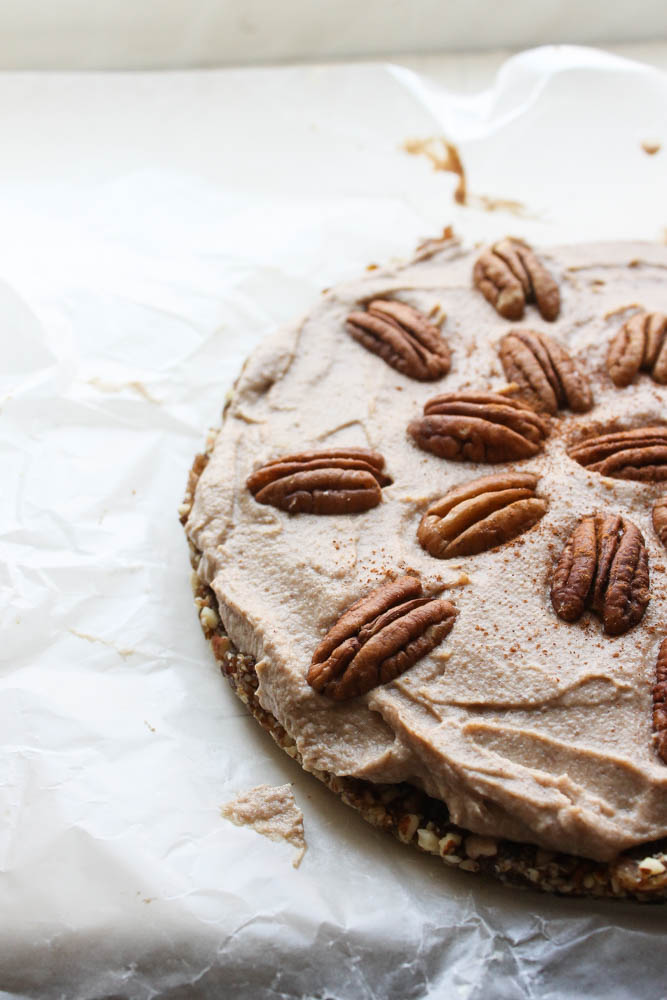 This pie is dense and filling, yet leaves you feeling light without the usual bloated feeling. The crust is made out of nuts and natural fruits topped with a smooth and creamy layer of cinnamon sweetness.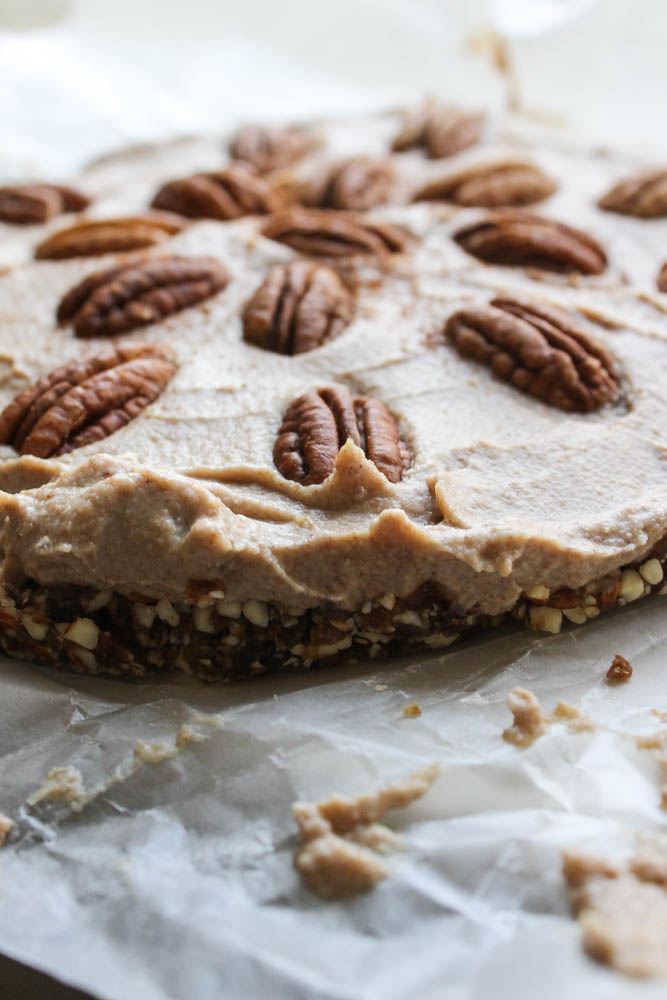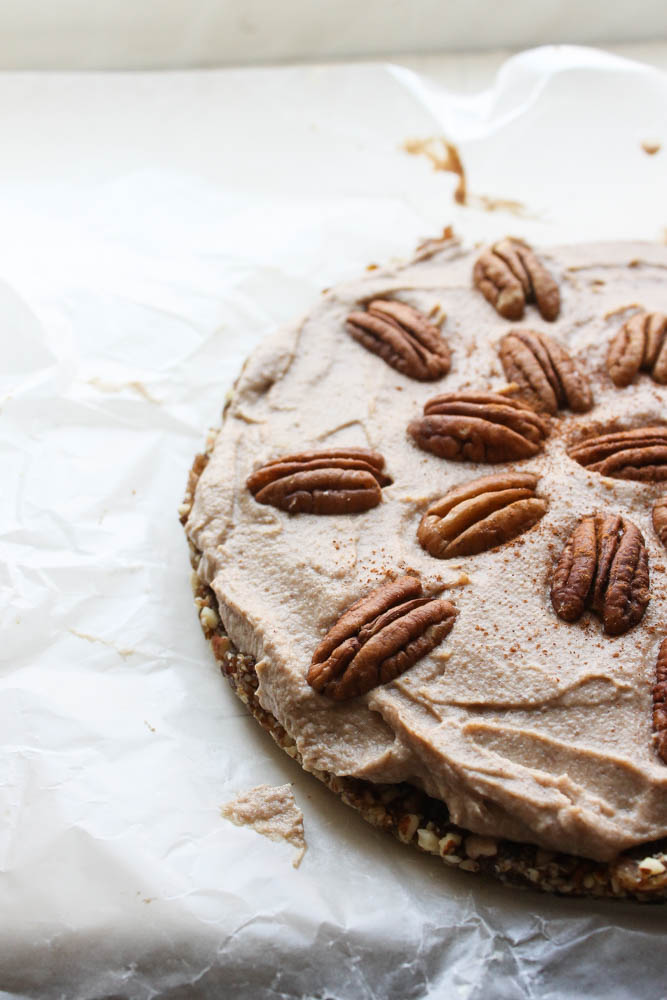 Gluten-Free Raw Pecan Pie
2014-12-11 17:52:28
Crust Ingredients
3/4 cup pecan pieces
1/4 cup almond meal
1 cup fresh or dried dates, pitted
dash of cinnamon and sea salt
Filling Ingredients
1 cup soaked dates, pitted
1 tsp. vanilla
1/3 cup almond milk
dash of cinnamon and sea salt
Instructions
Prepare ingredients then add the crust ingredients to a food processor, and blend until a crumbly mixture forms. Roll dough into a ball with your hands then press flat into a pie tin. Next, add wet filling ingredients into a blender and blend on high until very creamy and slightly thick. Pour over crust and top with additional pecans and sprinkles of cinnamon. Serve room temp or enjoy chilled or frozen.
Notes
*Keep in mind that the final flavor of this recipe depends on the quality and variety of the dates
Simple Sweets & Treats http://simplesweetsandtreats.com/