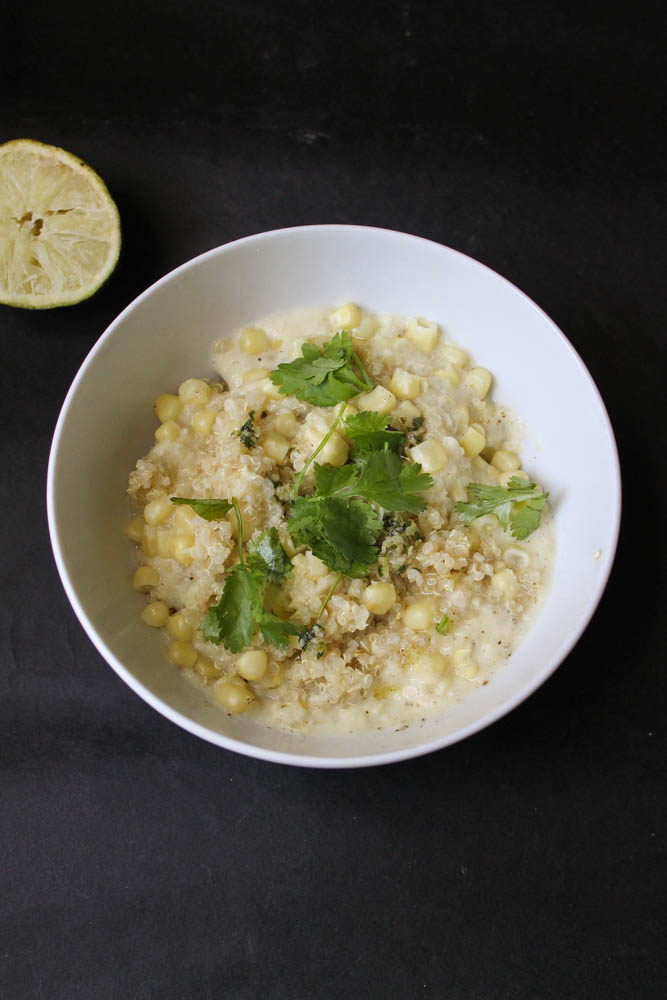 Big bowls of goodness are a warming and hearty comfort food, especially when they are big bowls of plant-based goodness that are satisfying and nourishing at the same time. They warm your belly, but also feed your soul. High-protein grains, veggies, healthy fats, and herbs & spices are the key ingredients for creating a delicious bowl of goodness–this quinoa bowl with garlic sauce contains just those ingredients with a variety of flavors.
The fluffy quinoa is cooked with fragrant herbs and tossed with sweet, juicy bites of corn and topped with a creamy garlic sauce. It is a savory bowl of plant-based goodness that is full of fiber, vitamins, and minerals that will leave you feeling energized and satisfied. Simply cook the quinoa and corn, then toss in the corn sauce and herbs & spices. It's an amazing wholesome and satisfying dish that is just as nutritious as it is delicious.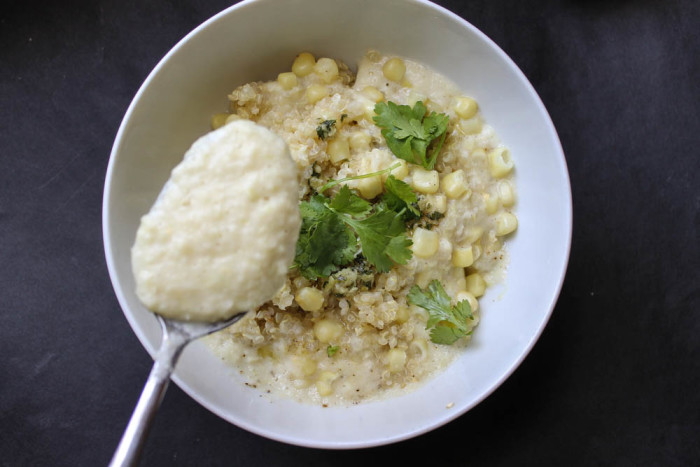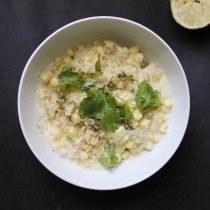 Kristina
2016-06-06 15:38:10
Ingredients
1 cup quinoa
2 cups frozen or fresh white corn
2 cups corn sauce: http://simplesweetsandtreats.com/creamy-corn-alfredo-soup/
1 tbsp. oil
1 minced garlic clove
1/2 cup fresh cilantro leaves, sliced
1/4 tsp. pink salt
1/4 tsp. pepper
1/2 tsp. dried parsley
1/2 tsp. dried oregano
1/4 tsp. garlic powder
Juice from 1/2 of a lime
Instructions
Add rinsed quinoa to two cups of boiling water in a medium-sized saucepan. Cook on low for about 15 to 20 minutes. Remove from heat and cover the pan for 10 minutes. Quinoa should be fluffy. Add frozen corn to boiling water and cook on low for 10 minutes, then toss with the quinoa. Heat oil in a skillet and add the minced garlic, then sauté for a few minutes until it softens. Add in the other herbs so that they heat up. Add the quinoa, corn, and corn sauce to the skillet and mix everything together and allow the mixture to warm. Serve with additional herbs and a squeeze of lime juice. Enjoy!
Simple Sweets & Treats http://simplesweetsandtreats.com/