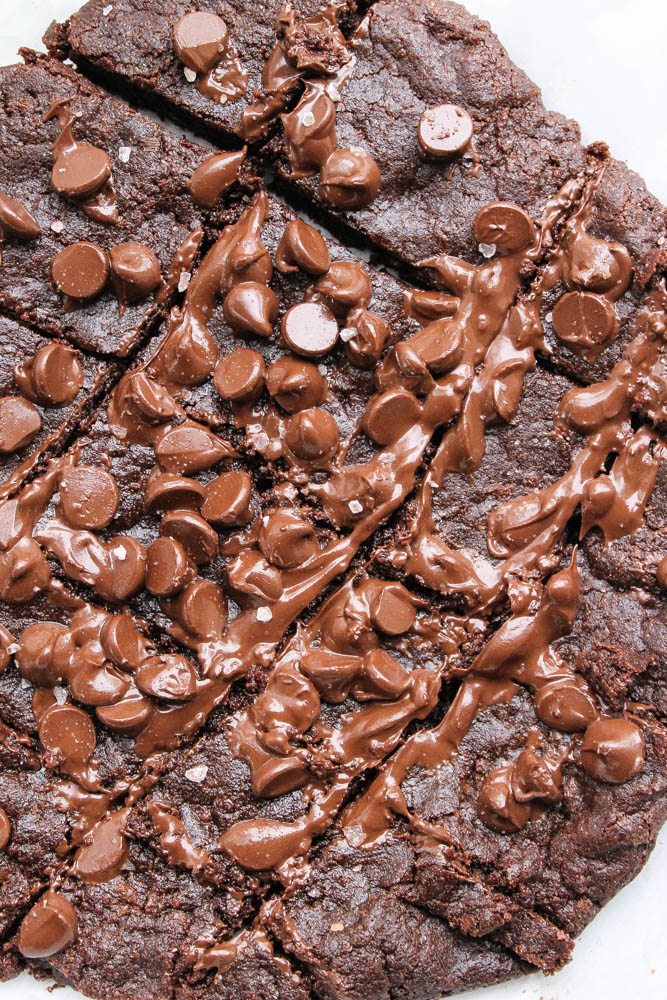 Sometimes you just need to randomly bake a batch of rich, gooey, chocolatey brownies, and generously sprinkle them with melted chocolate chips and sea salt–this is one of those times. :)
These luscious brownies are rich and decadent with a fudgey texture that is soft and moist, but they still have a chewy bite. To make them even more incredible, they are topped with a layer of melted chocolate chips and sprinkled with flecks of pink salt, which compliment their sweet flavor. This is how brownies should taste; they are a must-try recipe!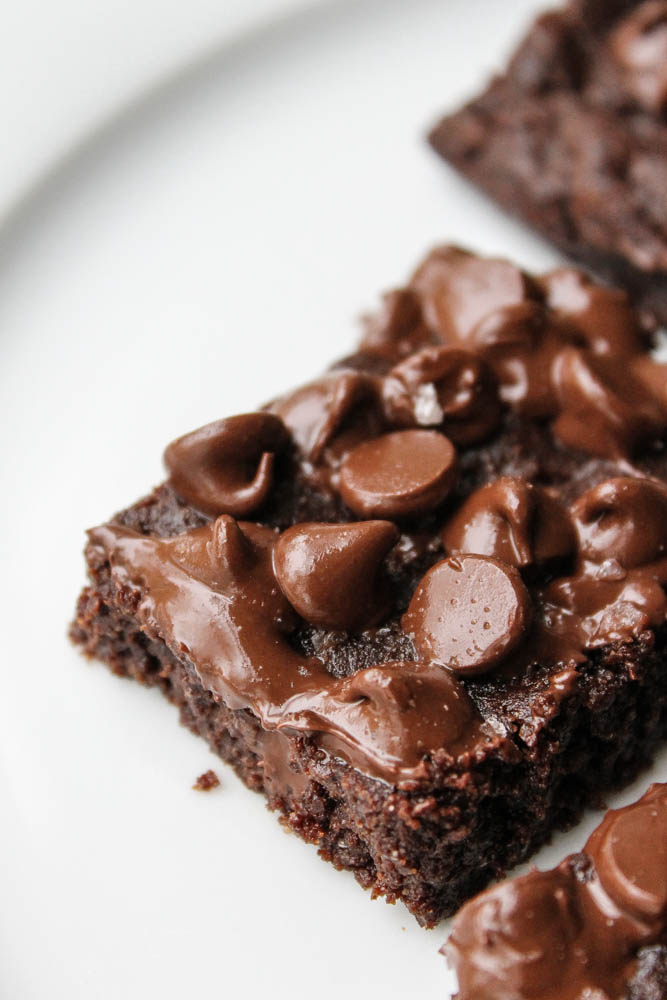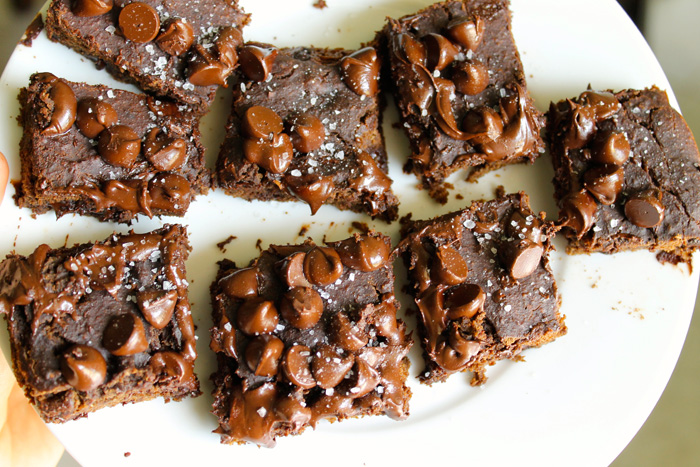 The recipe is super easy and uses all natural ingredients instead of chemicals and overly-processed flours and sugars. It also includes healthy, essential fats such as avocado oil, which may seem odd for a dessert recipe, but it's actually a perfect substitute for butter or oil; it is rich and buttery yet has a light enough flavor that makes it perfect for baking.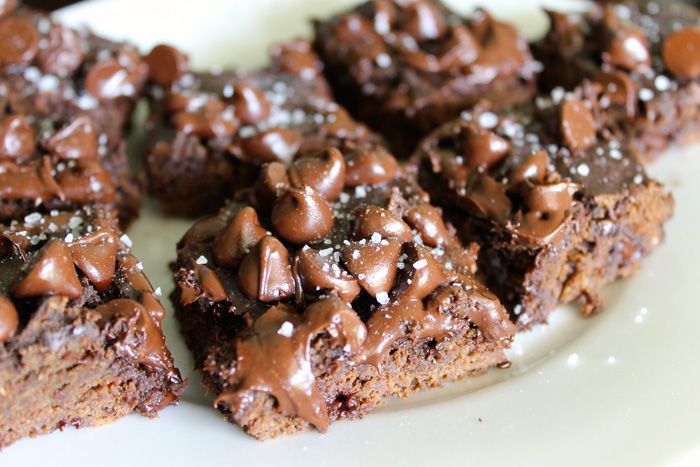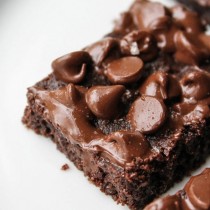 Salted Chocolate Brownies
2014-07-11 08:22:35
dry
1 cup flour of choice
1/4 cup almond flour or peanut flour
1/4 cup cocoa or cacao powder
1 tsp. pink salt
wet
1/2 cup organic sugar
1 tsp. vanilla extract
1/4 cup oil
1/4 cup non-dairy milk or water (room temp)
1/2 cup melted chocolate chips
Instructions
Mix the four dry ingredients together in a medium-sized mixing bowl and set aside. Preheat oven to 350 degrees Fahrenheit then combine first four wet ingredients in a regular bowl and mix. Next add melted chocolate chips to the wet mixture and stir until just combined. Add wet to the dry ingredients and mix everything together. Add to a brownie pan and bake for about 15 minutes, until fork inserted in the middle comes up clean. Afterwords, sprinkle on more chocolate chips and top with pink salt and let cool. Bon appétit!
Simple Sweets & Treats http://simplesweetsandtreats.com/