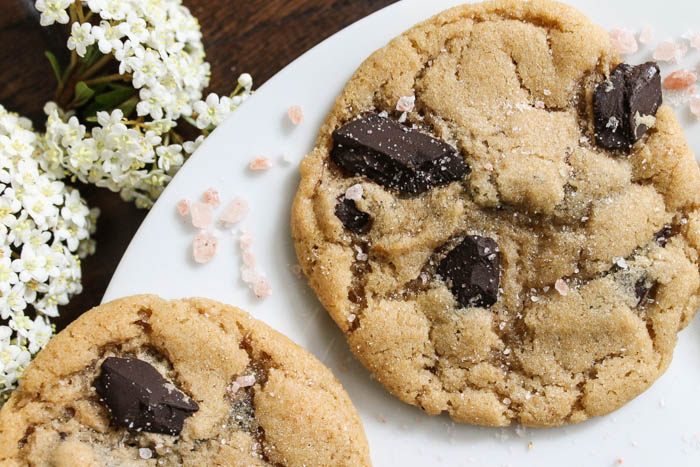 Nothing compares to a warm and soft cookie filled to chocolate chip capacity. They are simply the best when homemade with real ingredients–so melty and delicious. Of course every healthy and balanced way of eating has room for cookies, preferably cookies that aren't from a package and full of chemicals. This recipe is free of refined sugar, butter, and artificial ingredients. it contains pink salt sprinkles to balance the sweetness and to bring out the classic deep flavors of brown sugar and vanilla. Enjoy the comfort and warmth of this favorite treat!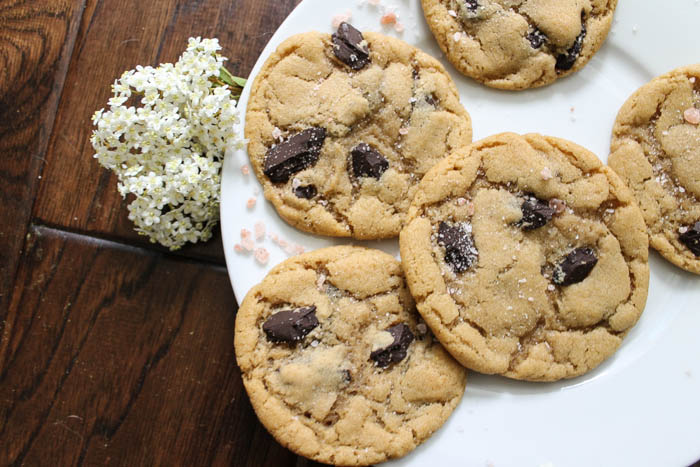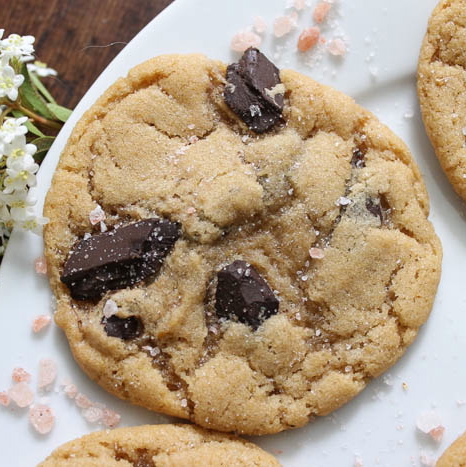 Salted Chocolate Chunk Cookies
2014-03-23 13:31:04
Ingredients
1 cup flour
1 tbs. flax meal
1/2 tsp. baking soda
3/4 tsp. baking powder
dash of pink salt plus extra for sprinkling on top
1 cup brown sugar
1/2 cup earth balance spread or coconut oil
1/2 tsp. vanilla
2 tbs. almond milk or liquid of choice
1 cup chocolate chunks
350 degrees 9-10 min.
Instructions
Combine dry ingredients in a medium mixing bowl and mix thoroughly. Add wet ingredients to a separate bowl and stir until combined. Add the dry mixture slowly into the wet and mix, then add chocolate chunks until just combined. Preheat the oven to 350 degrees fahrenheit and line two cookie trays with parchment paper. Scoop dough onto tray and form round balls, making sure to leave enough room between them. Bake for 9 to 10 minutes or until edges are crispy and center is no longer doughy. After taking out, let cool 10 minutes.
Simple Sweets & Treats http://simplesweetsandtreats.com/