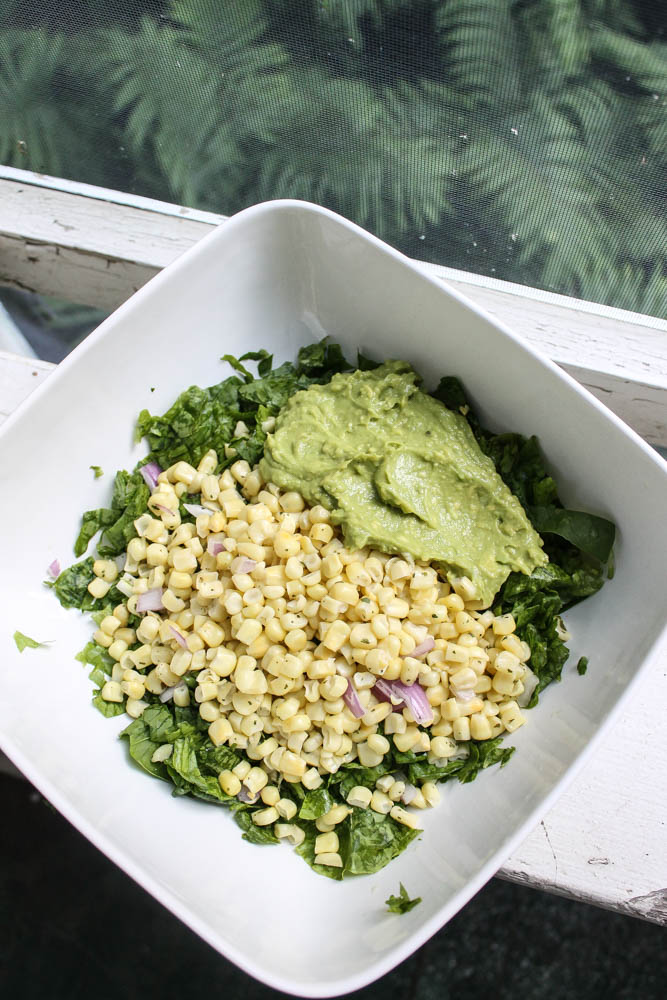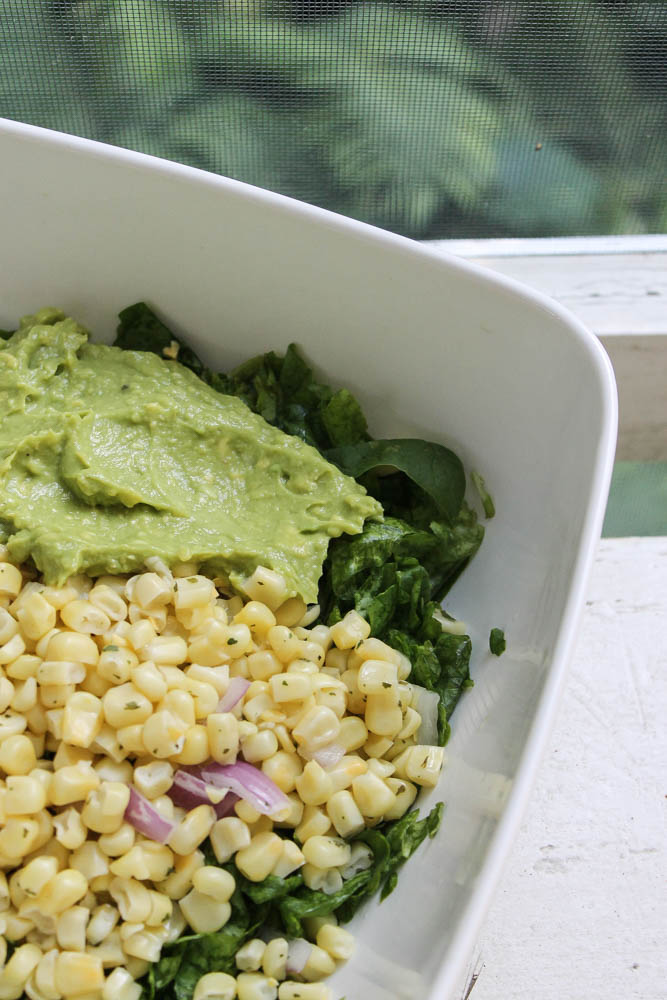 delicious taco salads are like a fiesta in a bowl. This one contains an exciting mix of colorful ingredients and textures that create an amazing combination of flavors, each complemented by a rich and velvety guacamole (recipe coming soon!) that tastes like a creamy sauce. Each bite is an explosion of flavor and texture. It is savory, spicy, sweet, salty, and tangy. To put it in my mum's words, this bowl is like a party in the mouth.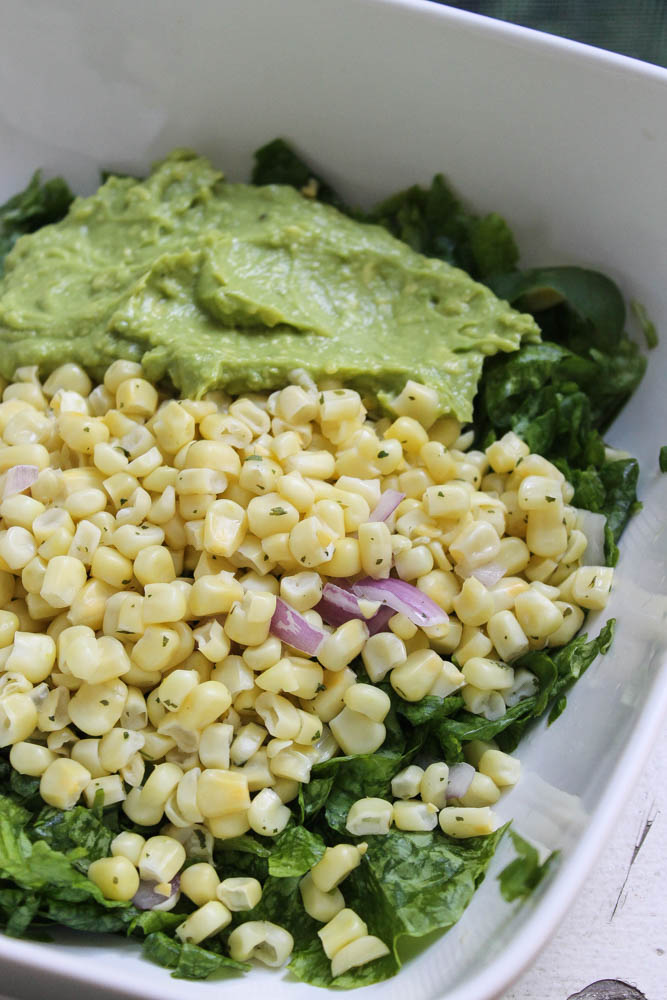 This fiesta taco bowl can have many variations simply by adding additional toppings and changing the ingredients. Add crunchy corn chips, rice and beans; there are endless options. Whatever you do you can't go wrong–throw a bunch of zesty and creamy ingredients into a bowl and you have a flavorful meal of satisfying and vibrant deliciousness. It couldn't be easier! Sometimes simple food is the best food.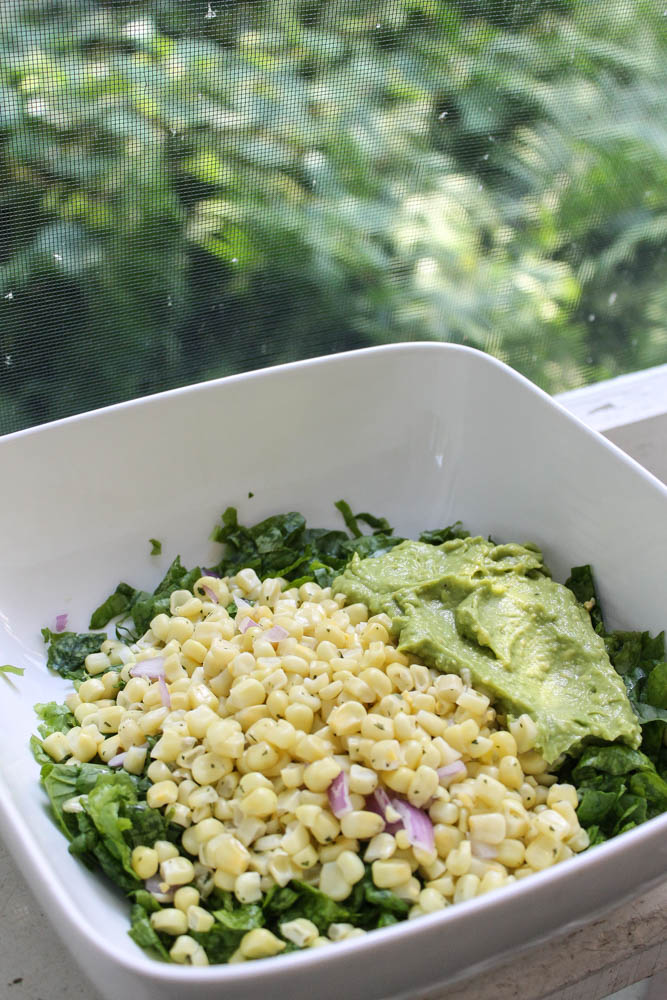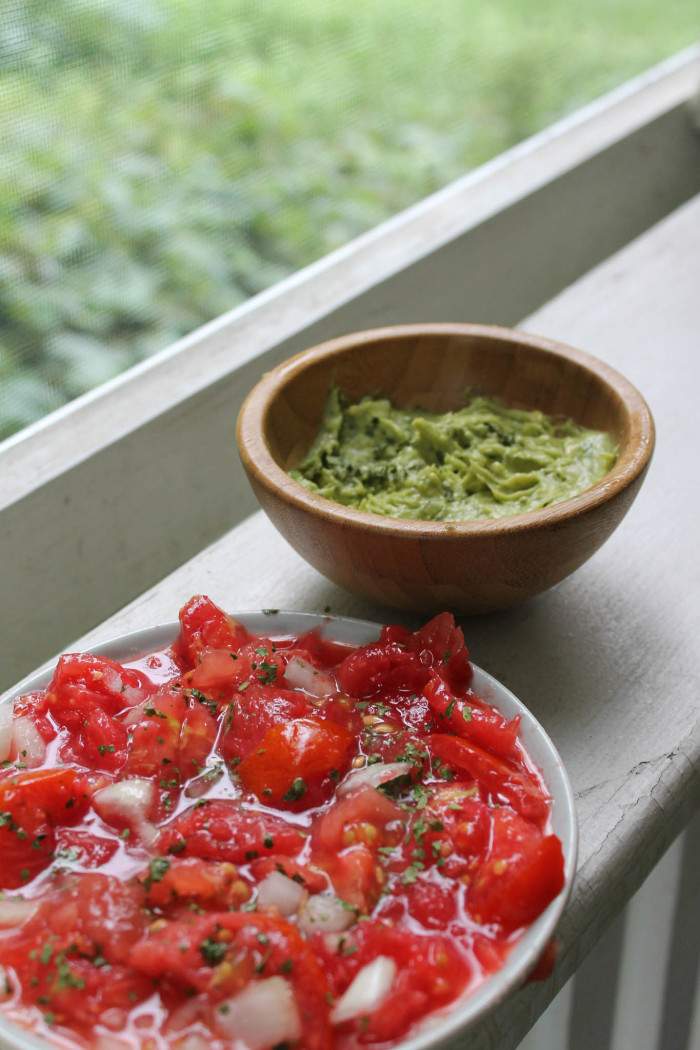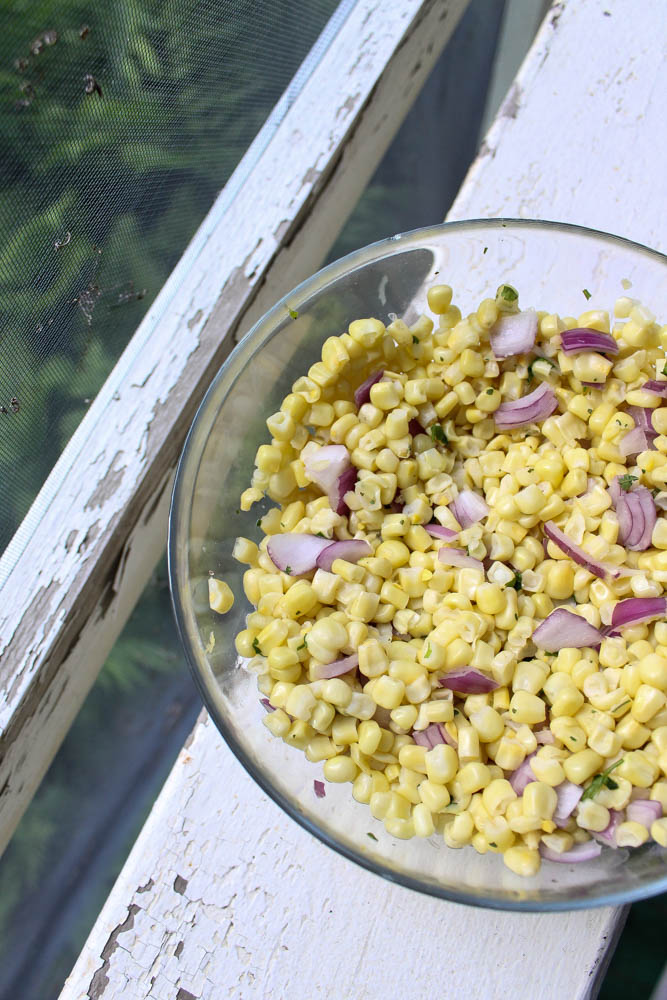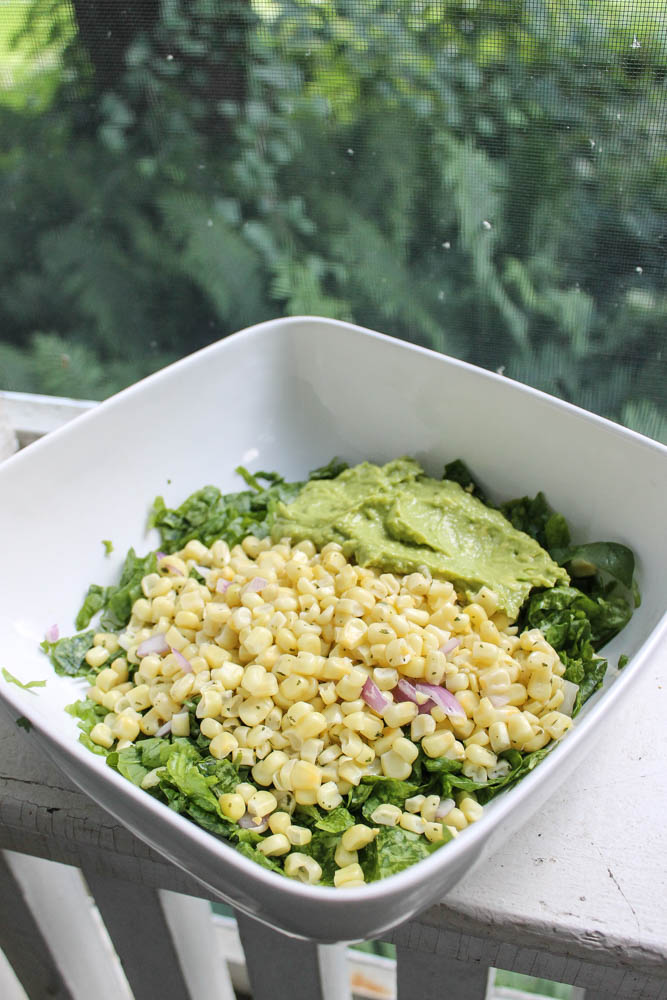 Ingredients:
1 head of shredded romaine lettuce
Cilantro Lime Corn Salsa
tortilla chips
optional jarred salsa
Coming Soon Recipes:
Whipped Guacamole
Fresh Tomato Salsa
Cilantro-Lime Rice and Spicy Garlic Beans
Prepare all additional ingredients and chop lettuce. Mix everything together and coat with guacamole. That's it!