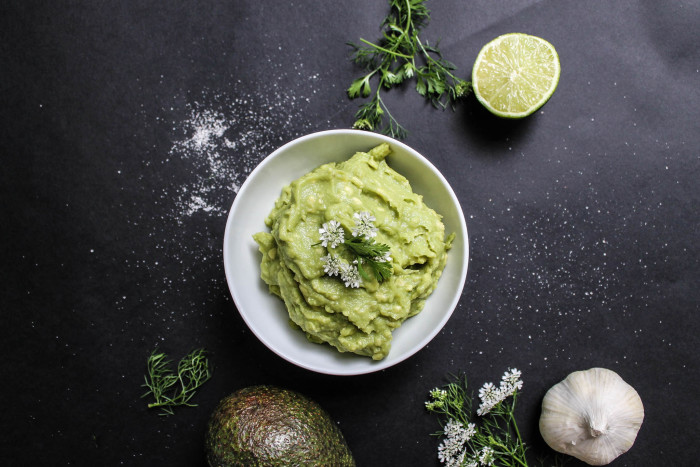 The three secrets to an amazing guacamole are ripeness of the avocados, flavor enhancers, and arm power. Nothing beats good old-fashioned arm power for a super creamy, whipped texture. (You can also use a food processor for this, but mashing avos into cream is half the fun!) This whipped guacamole is so incredibly smooth and creamy. Its buttery consistency adds an amazing texture to the Fiesta Taco Bowl. Anything this guac goes on, it coats it in thick and creamy goodness that takes any meal to a whole new level.
Besides the amazing texture, its flavor is garlicky without being overpowering because the creaminess of the avocado softens the spice. The lemon/lime juice and fine-grain salt work well together to bring out the rich flavor and savory quality of the avocados. I just can't get enough of this guac and put it on just about everything. You must make this and try it on salads, rice, noodles, veggies, chips — it is the perfect topping for so many foods! It's a dressing, dip, and sauce all in one!
In order for guacamole to have this whipped consistency, the avocados need to be quite soft, but not rotten or mushy. There is a perfect in- between stage of ripeness when the avocado is at its very best. The ripening stages look a lot like this. ;) It takes awhile to get it right. I'm still learning and I've been at it awhile! One tip that helps is to remove the little button on the end of the avo where the stem would've been attached. If it's green, this = unripe, grey or brown = overripe, and yellow should be perfectly ripe!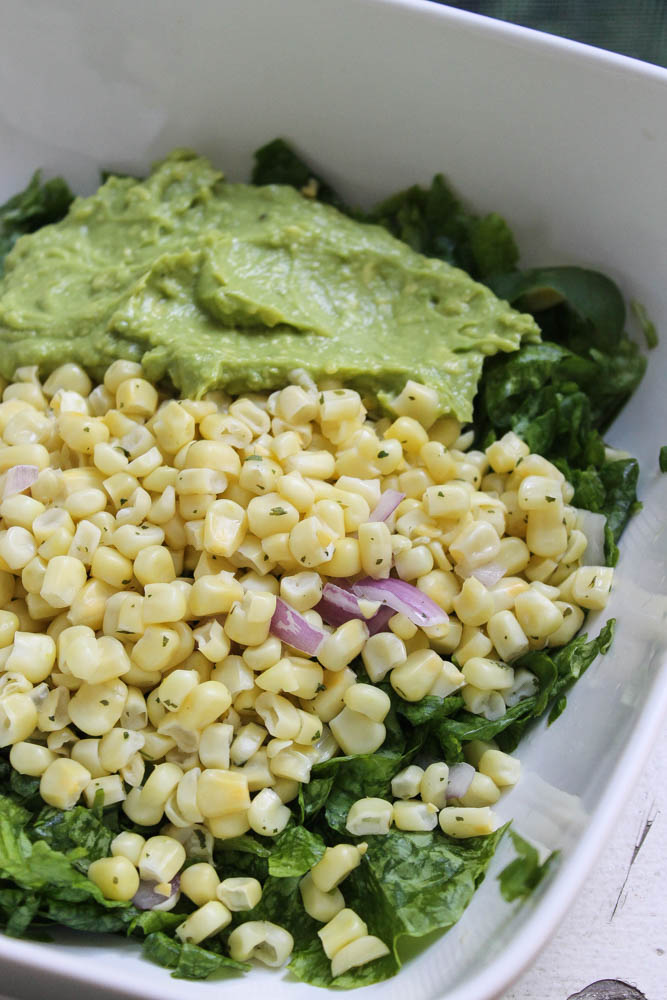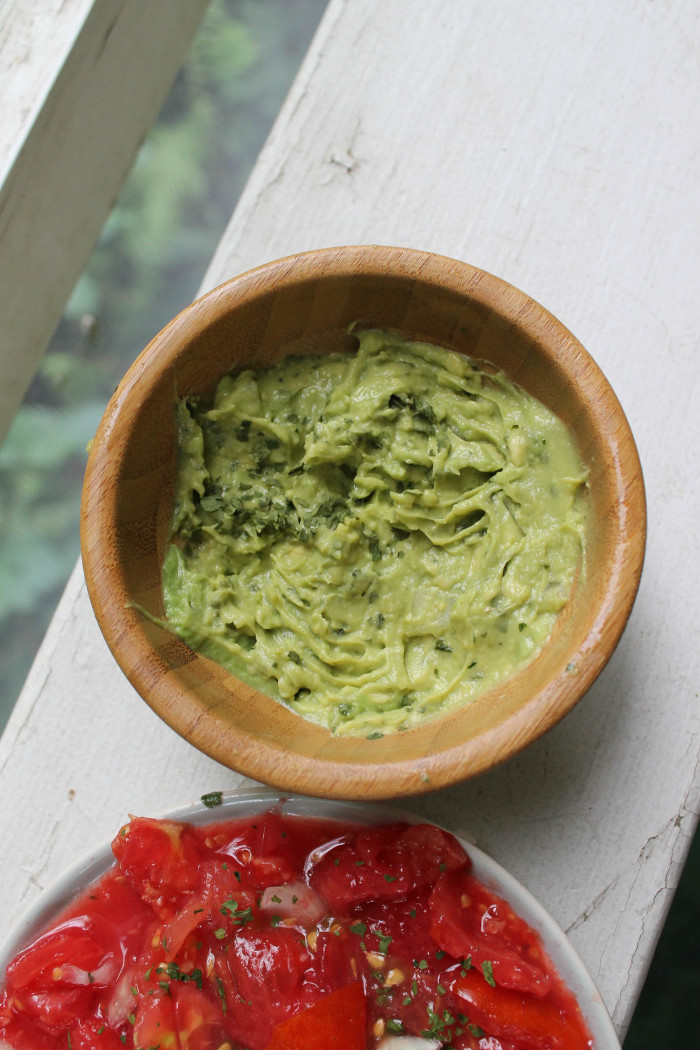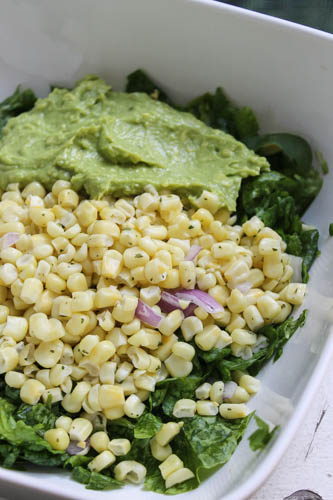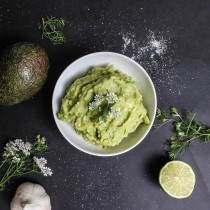 Whipped Guacamole
2015-07-21 14:27:45
Ingredients
3 ripe avocados
Juice from 1/2 of a lime
1/4 tsp. granulated unrefined salt
3 garlic cloves, minced
dash of black pepper
optional: diced spicy pepper and 1/4 cup shredded cilantro
Instructions
Halve the avocados and remove each pit, then transfer to a bowl. Add the salt and lime juice and mash with a fork and a spoon. Add the remaining ingredients and mash thoroughly until the guacamole becomes very smooth with no chunks remaining. Enjoy this fantastic whipped guacamole!
Simple Sweets & Treats http://simplesweetsandtreats.com/